Did Nick Cannon Get Any Money From Mariah Carey In Their Divorce?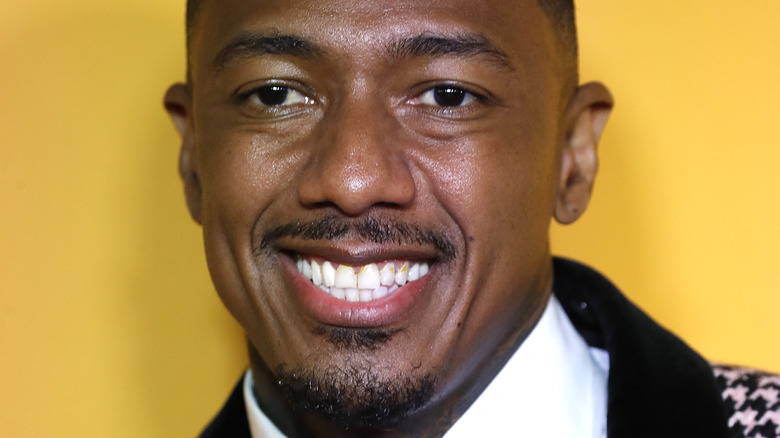 John Lamparski/Getty Images
Mariah Carey and Nick Cannon's marriage seemed like the ultimate "Fantasy" until they shocked fans when they decided to call it quits. As noted by People, the two first kicked off their relationship when Carey cast Cannon in one of her music videos. The couple kept things private and continuously denied that they were in a relationship. However, the two must have felt a spark because two months after dating, they said, "I do." The two singers married in a private ceremony in 2008. The "America's Got Talent" host shared with People his thoughts on his new marriage, "It's the best thing that ever happened to me." This was true for a while, with the two welcoming twins in the Spring of 2011.
Their relationship took a turn for the worst at the beginning of 2014, with Cannon confirming their split later that year. "We'll forever be family," he said in a "Good Morning America" interview. "We're there for our children." Their divorce was finalized two years later, and Carey dished in her book, "The Meaning of Mariah Carey," the reason she thought her marriage fell apart. "Honestly, I think Nick and I could have worked it out between the two of us," she wrote (via People). "But egos and emotions got inflamed."
After their drawn-out divorce, the couple remained committed to co-parenting their children. But, did the "Gigolo" singer get any money from Carey following their divorce?
Mariah Carey and Nick Cannon divorce settlement caused tension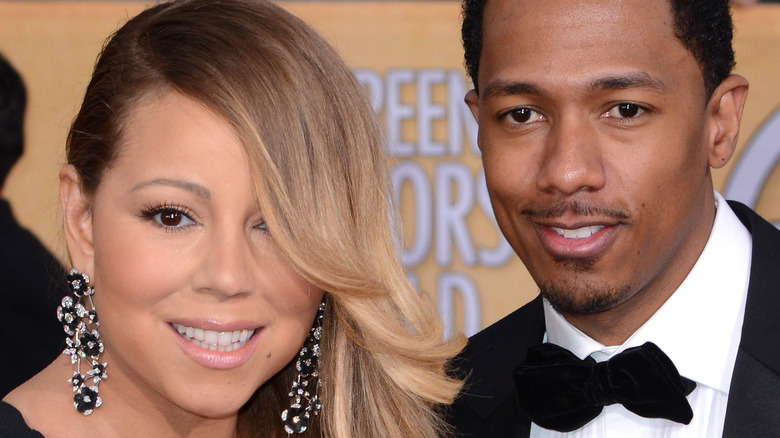 C Flanigan/Getty Images
Mariah Carey and Nick Cannon's promise to remain a "family" was tested as they reached a divorce settlement. TMZ reported that Carey was three hours late to a performance after a lengthy call with her lawyer. People noted the phone call lasted a jaw-dropping 5 hours, while fans were left to wait in the rain. Eventually, the couple came to an agreement and finalized their divorce in November 2016. 
Cannon earned a respectable income through his various hosting gigs, rap career, and work as a producer. However, despite earning a significant amount of money, his fortune paled in comparison to that of Mariah Carey. TMZ reported that Carey made $6.3 million the year of their divorce, while Cannon only raked in $2.7 million, all of which played a role in what each had to pay in their divorce. 
Because the two have children together, they were considered when reaching a settlement. TMZ shared that the "America's Got Talent" host had to fork over $5,000 a month into a trust for the kids, whom Carey received primary custody of. On top of that, should Cannon want to visit them, the singer has to pay for travel and accommodations for her ex-husband. The final asset they included in the settlement was a Ferrari which Carey had to sign over to Cannon. That's right, all Cannon received in their divorce was a sports car and travel expenses.
Nick Cannon continues to have love for Mariah Carey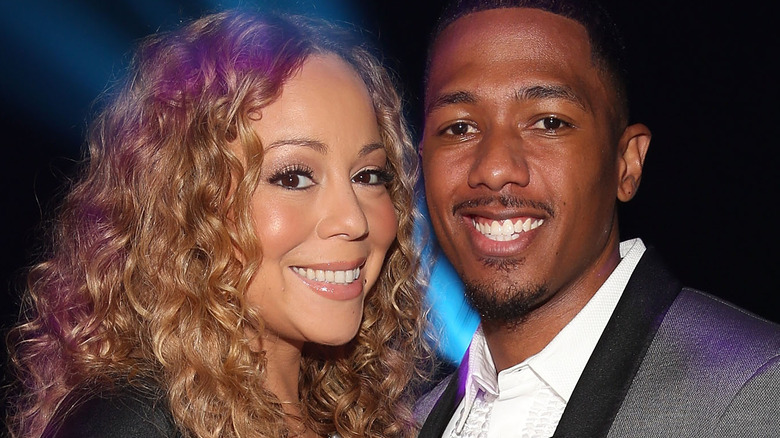 Christopher Polk/Getty Images
Mariah Carey and Nick Cannon quickly moved on following their divorce. Carey had two more relationships, including a brief engagement to billionaire James Packer. Things didn't quite work out, and Page Six reported Packer broke off their engagement because of Carey's "extravagant spending" and surprisingly relatable reality TV addiction. These days, Carey is in a romantic relationship with her former backup dancer, Bryan Tanaka. As for Cannon, he went on to have many more children with many more women, having recently welcomed baby number 12.

Despite having a relationship with five other women, Cannon still thinks about the love he had for Carey. In 2022, The "America's Got Talent" host went on "The Hot Tee" podcast, where he revealed exactly how he feels about his ex-wife. He shared, "I will never have a love like I had with Mariah." Cannon even called himself a "true romantic" as he continued to talk about his and Carey's relationship.
"It was literally like a fairytale with Mariah, so I would rather it just be that way," Cannon explained. "I appreciate that fantasy because if I tried to go back and it wasn't the same, I'd be like, 'Damn, I messed it up. But, if I had the opportunity, if it could be the way it was, I'm there." While the "Wild'n Out" producer is willing to dive back into his relationship with Carey, seeing how she is in a relationship, it might remain a fantasy for Cannon.