The Real Reason Reba McEntire's First Marriage Ended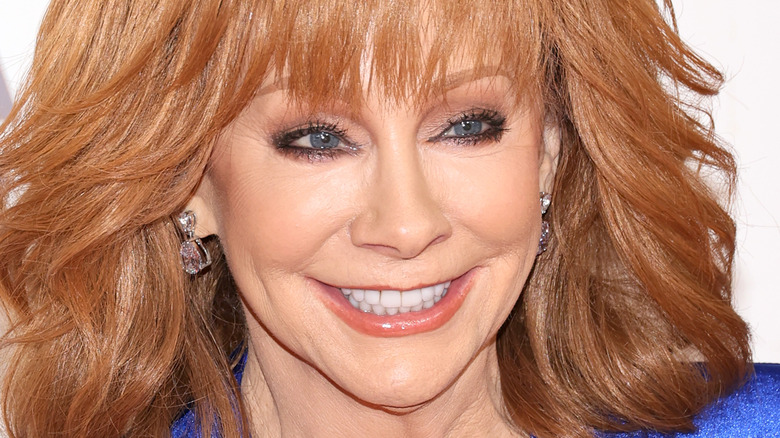 Jason Kempin/Getty Images
Country singer Reba McEntire is a powerhouse in the genre with a sizable net worth to prove it, but the singer's personal life is just as interesting as her career. Before McEntire was married to Narvel Blackstock, she was married to her first husband, Charlie Battles (via CNN). At the time of their marriage in 1976, McEntire was 21 years old while Battles was 10 years her senior and previously divorced.
According to Showbiz Cheat Sheet, McEntire and Battles kissed in 1974 after she sang the National Anthem at the National Finals Rodeo, and McEntire later learned that Battles left his first wife for her. Her career in country music began to take off a few years later, but it wasn't until after her divorce from Battles in 1987 that McEntire moved to Nashville, Tennessee (via the Country Music Hall of Fame).
This chain of events might have paved the way for McEntire's continued successes in the music industry, but fans might be surprised to hear what led to the end of the star's first marriage.
Reba McEntire put her career first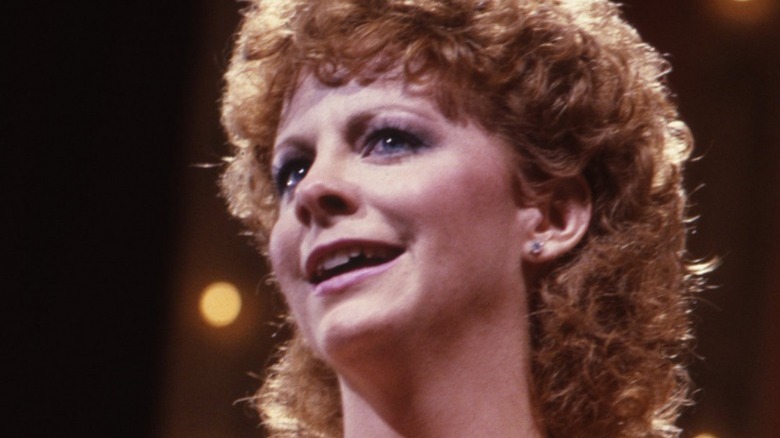 Beth Gwinn/Getty Images
In an interview for "People in the News," Reba McEntire shared that she chose to prioritize her country music career over her first marriage to Charlie Battles. The star said simply, "I guess I chose my career over my marriage" (via CNN). McEntire elaborated upon her decision to divorce Battles in her autobiography, "Reba: My Story," with Country Fancast describing a number of incidents included in the book. McEntire's 1987 album "The Last One to Know" was also inspired by her divorce from Battles (via Taste of Country).
Unfortunately for McEntire, she once mentioned that some of her fans grew angry with her because of her divorce from Battles. In 1989, she told People, "I have talked so much about my private life [in the past] that when I got this divorce, I got lambasted." In that same interview, she also recalled answering letters from fans on the subject.
At the time of their marriage, Battles had two sons named Coty and Lance, with whom Reba is said to have continued a relationship after the divorce (via Closer Weekly).
Reba McEntire found love and family again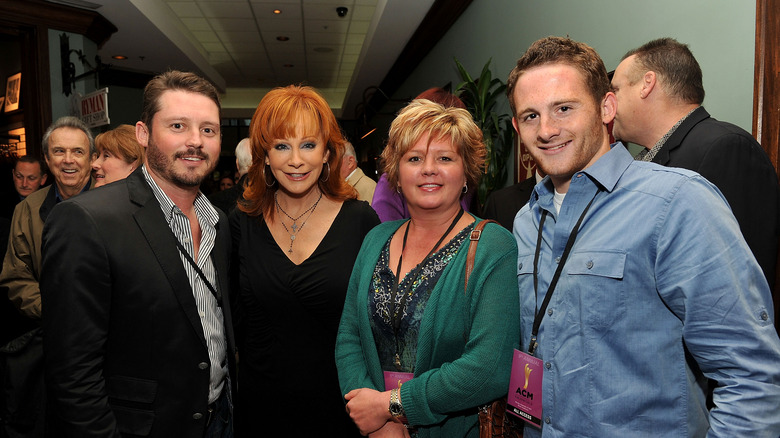 Stephen Lovekin/Getty Images
Sadly, it appears that Reba McEntire's first husband, Charlie Battles, has died. An obituary shared for a Charlie Battles, with the full name of Charles Warner Battles, was published in April 2013 by Dignity Memorial. While sons Coty and Lance Battles were among the relatives listed as surviving their father, McEntire was not mentioned at all in the Dignity Memorial obituary. The obituary additionally noted that Battles died of heart failure and that he had previously experienced a stroke in 2006 that left him in the care of wife Donna.
It doesn't appear that the country star has publicly addressed the death of her first husband, and it is unclear if she remains in contact with her former stepsons. Meanwhile, McEntire once told The Boot that she sees second husband Narvel Blackstock's three children from his first marriage as her own children, in addition to her son with Blackstock, Shelby.