Drew Barrymore Bonds With The Bidens Over One Philosophy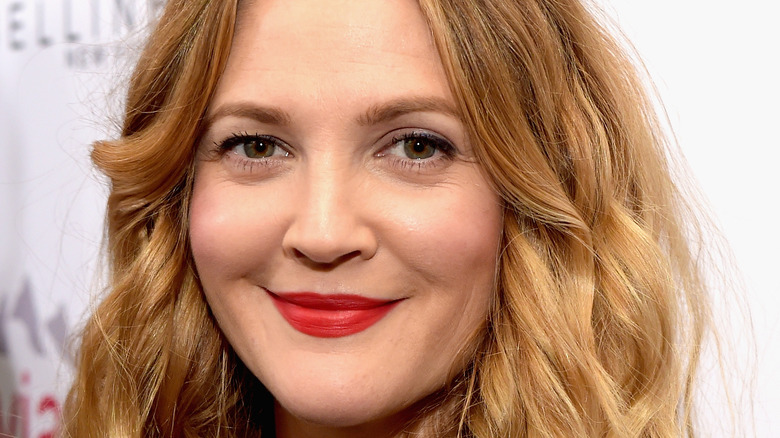 Jason Kempin/Getty Images
Drew Barrymore knows how to put a smile on her fans' faces. Remember Barrymore's viral TikTok video where she rejoiced in the rain? She ecstatically declared, "Whenever you can, go out into the rain. Do not miss the opportunity!" And who could forget her popular Giphy clip where she wiggled her tongue while jiggling a cake? Barrymore actually won an award for that clip, which further proves that you never know what the internet is capable of doing.
With her infectious charisma and jovial charm, Barrymore is a beacon of light on the internet and on the big screen. Amid her roles in various comedies, the actor and talk show host of "The Drew Barrymore Show" has been keen on making herself and others laugh for years. In a 2020 interview with "The Late Show" host Stephen Colbert, Barrymore noted, "I think laughter is medicine, and it's necessary and we need it." As it turns out, two notable public figures also have a penchant for a good laugh, even when they're the butt of the joke.
These celebrities share a sense of humor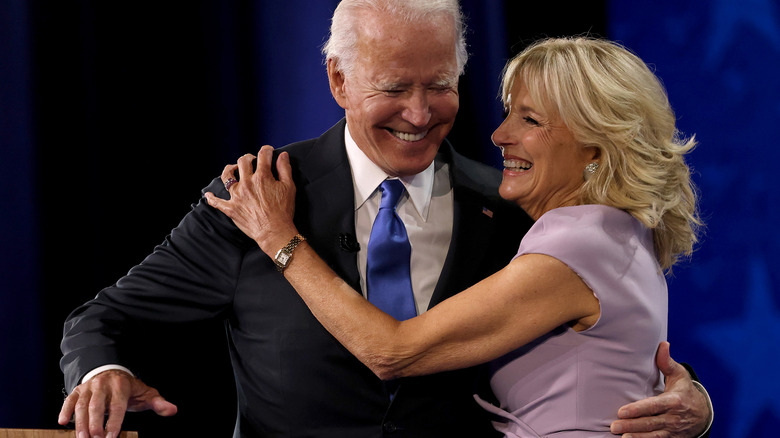 Win Mcnamee/Getty Images
Drew Barrymore recently visited President Joe Biden and First Lady Dr. Jill Biden for Christmas and it was a visit to remember! In a segment for "The Drew Barrymore Show," the talk show host sat down for a candid interview with the Bidens, where Joe shared the inside scoop on his romance with Jill. The President, who is clearly head over heels in love with his wife, said, "You can tell her anything. She's got a backbone like a ramrod." Barrymore replied, "Give me strength, give me humor. And I know we can get somewhere together." Joe revealed that he's typically the source of Jill's jokes, which resonated with Barrymore. She remarked, "I've spent my life in comedy. I will either try to make you laugh or I will be the brunt of the joke, as long as people are laughing, I'm happy." Joe laughed, "I'd prefer it wasn't always about me, though." The three agreed that you can't take yourself too seriously in this business.
The proof is in the pudding, as Barrymore clearly knows how to laugh at herself. Funnily enough, Saturday Night Live did a parody of "The Drew Barrymore Show" in 2020. Chloe Fineman portrayed the "Ever After" star in a hilarious commercial announcing her then-new daytime talk show. Embodying her mannerisms and voice, Fineman paid homage to the comedic star. It turned into a full circle moment, as Fineman later appeared on "The Drew Barrymore Show" to discuss her SNL impersonation.