Jennifer Hudson's Son Is Growing Up To Be Her Twin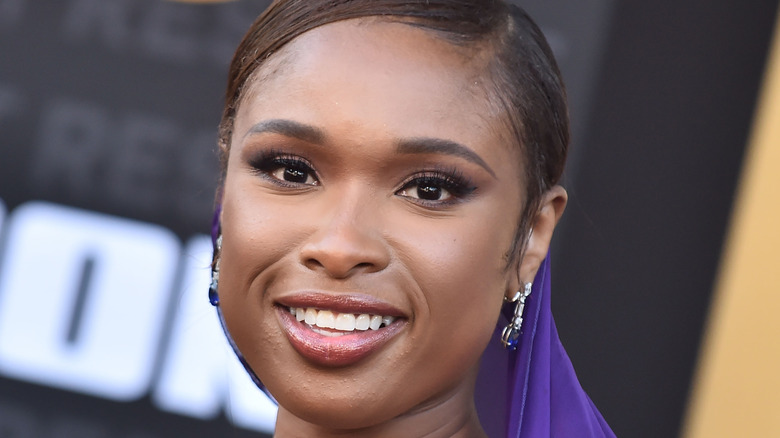 DFree/Shutterstock
Jennifer Hudson is an EGOT winner, so it's safe to say that the star is a multihyphenate, following her humble beginnings on the reality television competition "American Idol." (Fellow singer Fantasia Barrino won Season 3, the season in which Hudson competed.) From news of her talk show and beyond, Hudson has proven that contestants don't need to have won "American Idol" to have some serious star power following their respective runs on the show.
In her personal life, Hudson is a mother of one. Her son, born on August 10, 2009, is named David Daniel Otunga Jr., although Hudson never officially confirmed her pregnancy at the time (via People). E! News reported that Hudson and her son's father (and her ex-fiance), David Otunga, broke up in November 2017 and that Hudson additionally received a protective order against her ex at that time.
It looks like Otunga Jr. is taking after his famous mother in the looks department as he's grown up; however, it's yet to be seen if he'll follow in Hudson's footsteps and start a career in Hollywood.
David Daniel Otunga Jr. could be mom Jennifer Hudson's twin
Celebrating her son's 13th birthday with an Instagram post, Jennifer Hudson encouraged her fans to wish David Daniel Otunga Jr. a happy birthday. Otunga Jr., who appears to go by the initials "DOJ," can be seen in his mother's post blowing out candles on a cake that is shaped like his initials. Otunga Jr. also posed for numerous other pictures and videos included in the same post, where he can be seen wearing glasses with square frames and grinning.
One photograph shows Hudson and Otunga Jr. standing with their backs to each other, and the mother and son duo look to be about the same height already. (For reference, in a 2008 interview with News Blaze, Hudson said that her height is 5 feet 9 inches.) From their shared height to their similar glasses in Hudson's Instagram snap, the resemblance between the two is undeniable, and Otunga Jr. looks as though he could be his mother's younger fraternal twin.
Jennifer Hudson has spoken about motherhood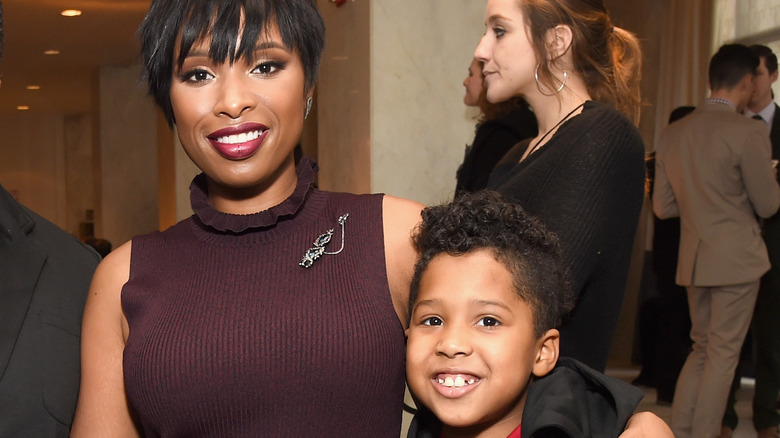 Michael Kovac/Getty Images
Since she first welcomed her son, David Daniel Otunga Jr., Jennifer Hudson has spoken about her experience with motherhood, including in an interview with Essence, where she shared about her only child, "He's very much his own person, a little performer who loves to sing and dance." The apple doesn't seem to fall far from the tree there!
In an article from People published a month after the birth of Otunga Jr., Hudson was quoted from an appearance on an episode of "Oprah." She said at the time, "Now I worry about every single thing: 'Oh my God, what would happen if I sit him here, then he could fall and this could happen and that could happen.' I worry like crazy."
One thing is for certain, though: It looks like Hudson doesn't need to worry that her son is growing into a handsome young man who apparently takes after his mother.