The Secret Behind Loren Gray's Real Name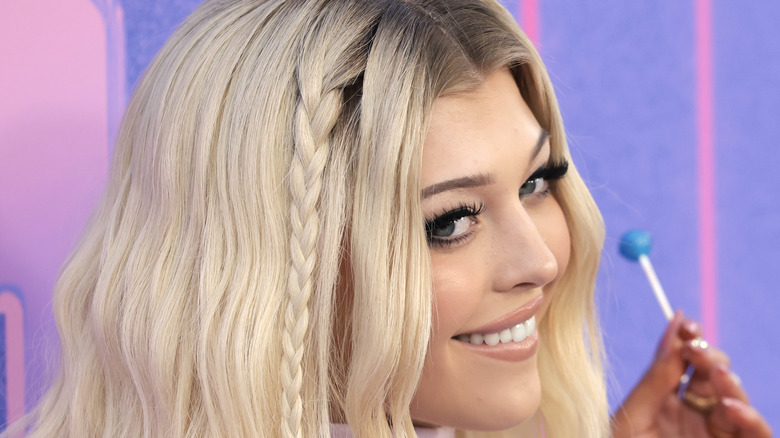 Frazer Harrison/Getty Images
Like many other social media platforms before it, TikTok has led some of its creators to significant levels of celebrity. One example of a true TikTok star is Loren Gray, who first hit it big on the now-defunct platform Musical.ly, a predecessor of TikTok, when she was still in middle school (via Forbes). Now a singer who has also had her own Snapchat-based reality series called "Honestly Loren" (via Refinery29), Gray's stardom is certainly on the rise, and that public profile has even led to some relationship drama with ex-boyfriend Ian Jeffrey.
Taking it back to Gray's early days, though, it turns out that Loren Gray wasn't always known as "Loren Gray," even on social media. In fact, some fans of the star might be surprised to find out that the singer and influencer's real name is slightly different from the one that she has come to use to define herself publicly.
Loren Gray dropped her last name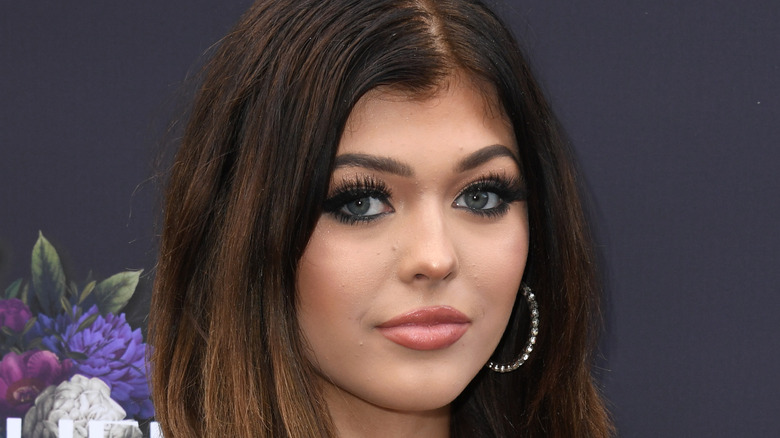 Jon Kopaloff/Getty Images
While some entertainers choose to change their names completely to separate their personal and professional lives, Loren Gray chose to drop her last name for professional purposes and go by her first and middle names instead. She thought Gray sounded better and just liked the combination more at the time. As revealed by Seventeen, Gray's full name is Loren Gray Beech, and she initially went by "Loren Beech" in her career too. She is additionally from Pottstown, Pennsylvania. Gray herself once noted her surname and residence in Pottstown when she shared a post office box address with her fans on Twitter.
Seventeen added that if she hadn't hit it big on Musical.ly, Gray would be working toward an entirely different career path. Believe it or not, when she was in school, she planned on becoming a forensic anthropologist (via Seventeen). (If Gray does decide to pursue a career in anthropology someday, she wouldn't be the first celebrity to take on a second career.)
Her rise to fame wasn't easy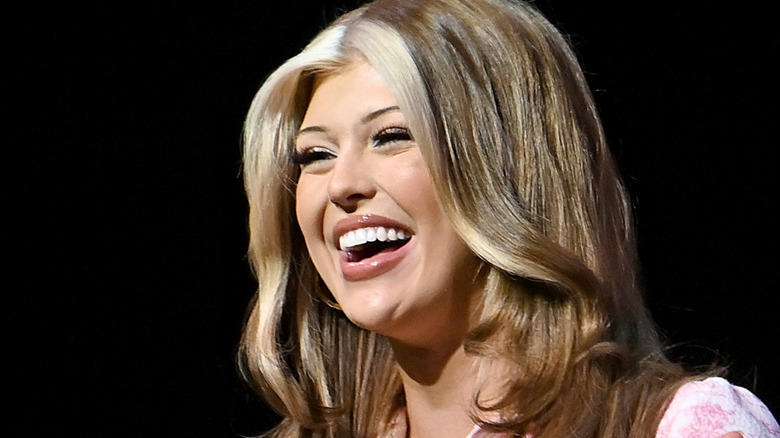 Noam Galai/Getty Images
Loren Gray might have become famous because of her successes on social media, but that hasn't made it an easy journey for her, either. In 2018, Gray published a YouTube video interview that addressed the reason why she left school. There, she explained that she left in-person schooling in part because of bullying that she faced from her peers, saying, "School was kind of rough for me. People weren't always the nicest with what I was doing."
In an interview with EarMilk, Gray additionally spoke about the misconception that others have about her because of how she presents herself and said, "I think people just have this assumption based on my online personality and me being bubbly and blonde and happy that I don't know what's going on and I'm stupid, and I don't have real thoughts or opinions. And I do. I'm very opinionated, and I always know what's going on."