Inside Hayden Christensen And Rachel Bilson's Split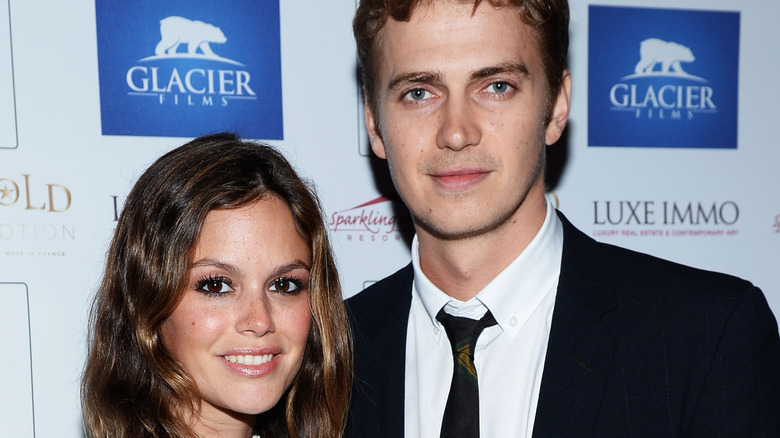 Michael Buckner/Getty Images
With origins as varied as the "Star Wars" franchise and Fox's "The O.C.," the genre focuses of Hayden Christensen and Rachel Bilson's careers could hardly be any more different. However, like many odd celebrity couples in Hollywood, it would seem that these two actors had more in common behind the scenes than they did in front of the camera. 
After meeting on the set of 2008's "Jumper," the two endured quite a tumultuous relationship. Over the course of a decade, Christensen and Bilson faced two breakups, a broken-off engagement, and the birth of their daughter (via Bustle). Even though their relationship didn't last, there never seemed to be any public tension in their partnership. In 2015, a year after their daughter was born, Christensen told E! News how happy and grateful he was for his little family. 
"I have this little angel in my life now, and Rachel and I are so thrilled," he said. "We don't sleep as much as we used to, but it's all so worth it." So, with a relationship that was pretty lowkey and private, why did Christensen and Bilson call it quits? As it turns out, the reason for Christensen and Bilson's split is actually pretty understandable.
Hayden Christensen and Rachel Bilson split up twice while dating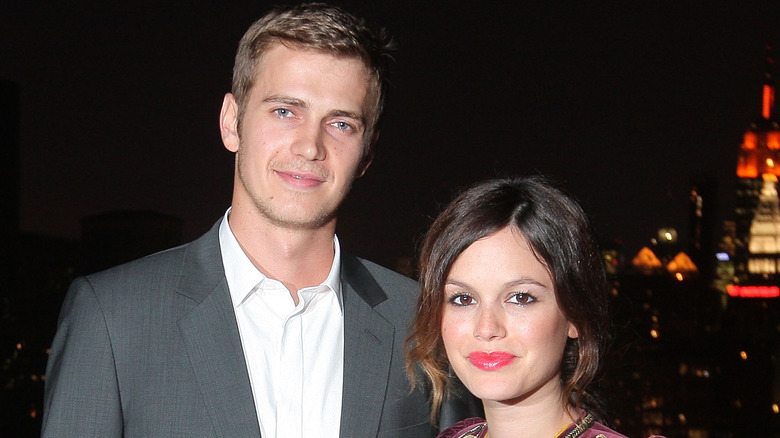 Michael Loccisano/Getty Images
Even though Rachel Bilson and Hayden Christensen dated for many years, the two never got married, and in actuality, they split up more than once during their decade-long relationship. The two were engaged to be married in December 2008, but they called the nuptials off in August 2010, citing distance as the main reason for the change of plans (via People). 
Although the end of their engagement effectively ended their relationship for a time, this split was relatively short-lived as People reported that the two were dating again by November of that same year. Four years later, Bilson, then a star of the CW's "Hart of Dixie," gave birth to her and Christensen's daughter, whom they named Briar Rose Christensen. For a time, it seemed like the new family of three was getting along well. 
Sadly, the couple's final split was confirmed by E! News in 2017. The outlet noted that Bilson was living full-time in Los Angeles while Christensen was living in Toronto, Canada. "Yes, they are officially done within the last few weeks," a longtime friend of Bilson's told E! News. "It was a gradual buildup of issues and problems. They were in agreement it was time to move on as a couple." 
While their first breakup was about distance, their final breakup had to do with "different lifestyles and interests." The source noted that Bilson was "very social," while Christenen preferred to remain "reclusive and off the grid." Of course, this information aligns well with what we've heard about why Christensen stepped away from the spotlight after the "Stars Wars" prequels.
Rachel Bilson and Hayden Christensen take co-parenting seriously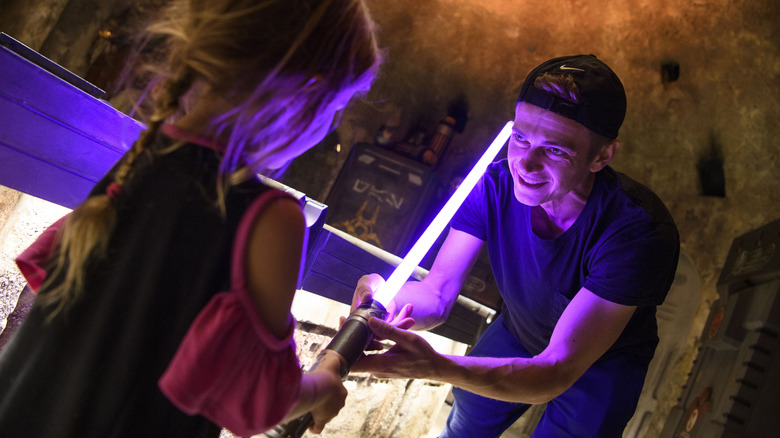 Handout/Getty Images
Although Rachel Bilson and Hayden Christensen are no longer in a romantic relationship, the two still share the responsibility of raising their daughter. Born in 2014, Briar Rose Christensen is still clearly the driving force and focus of both of her parents' lives. Notably, it would seem that having parents so enthralled with Disney has had an impact on the young girl, right down to her very name. In fact, she even shares a name with a popular Disney princess. 
"There's a Disney reference there, I suppose," Christensen told People in 2015. "The original Sleeping Beauty is called Briar Rose. Rachel — we both love Disney — but Rachel especially was very keen on the name." Of course, it therefore only seems logical that the couple's daughter shares their love for the film studio. In 2019, Bilson and Christensen took their daughter to Disneyland to celebrate her fifth birthday. Unsurprisingly, they spent some time in the Galaxy's Edge section of the park, where Christensen introduced his daughter to a lightsaber (via Us Magazine).
In July 2021, Bilson spoke with People about her experience co-parenting with her former fiancé. She emphasized that "communication is key" to a positive setup for two parents who aren't together anymore. Bilson said, "As long as you put the kid first, everything will be okay."