How Gary Dourdan's Life Took A Turn After Leaving CSI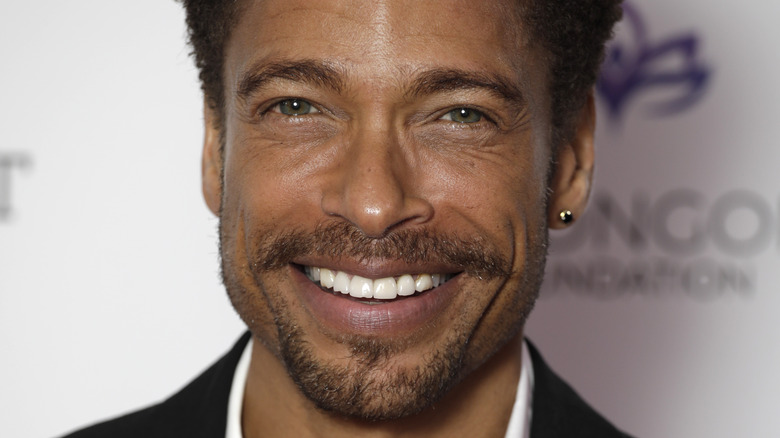 John Phillips/Getty Images
Throughout the mid-2000s, TV enthusiasts clamored to their televisions every week to tune into the addicting and shocking drama "CSI: Crime Scene Investigation." Set in Las Vegas, the procedural followed the city's eccentric group of crime scene investigators, which included Gil Grissom (William Petersen), Catherine Willows (Marg Helgenberger), Nick Stokes (George Eads), Sara Sidle (Jorja Fox) and Greg Sanders (Eric Szmanda).
However, one of the most popular characters to be featured on the show was Warrick Brown, played by actor Gary Dourdan. Throughout the first nine seasons, the beloved CSI level III official wrestled with bad guys while navigating emotional storylines about his history as a gambling addict. But in 2008, fans were stunned when a source told TV Guide Dourdan would be leaving the show — something that caught CBS off-guard. "We can't confirm or deny this information," a spokesperson for the studio told the news outlet.
Around the time of his rumored departure, Dourdan made headlines when he was arrested for "possession of narcotics and dangerous drugs," according to Today. While some news outlets theorized that the actor's arrest played a factor in his exit, it was later revealed that it came down to his expired contract, notes Entertainment Weekly. Since leaving the critically acclaimed drama, Dourdan has led a colorful and drama-filled life. Join us as we take a look at what he did after he hung up his CSI badge.
Gary Dourdan had multiple run-ins with the law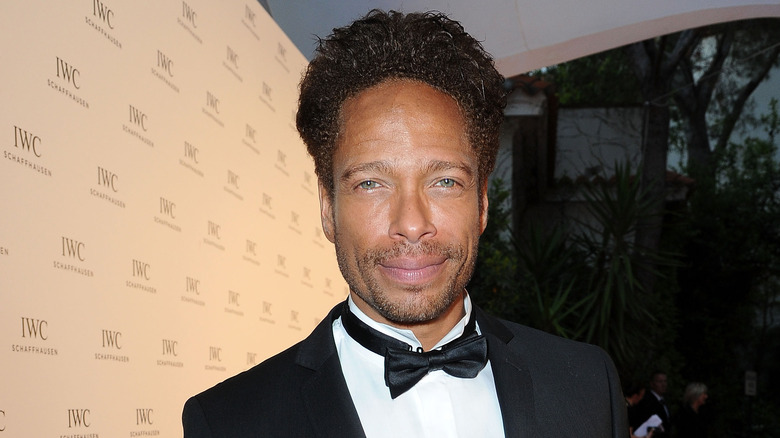 Pascal Le Segretain/Getty Images
After leaving "CSI: Crime Scene Investigation" in Season 9, Gary Dourdan, unfortunately, had more run in's with the law. Four years after he was arrested for possession of drugs, the "Trios" actor was involved in a serious car accident. According to BET, the actor allegedly crashed into multiple parked cars before he was detained by authorities while walking away from the scene of the crime. While investigating the scene, police found ecstasy within his vehicle, resulting in charges of drug possession. A year after the controversy, the "Alien: Resurrection" star avoided jail time and was given a $100 fine for his role in the accident, per the Daily Mail.
A few months after his car accident, Dourdan had another run-in with the authorities after he was arrested for allegedly breaking his ex-girlfriend's nose. The incident resulted in the "Jumping the Broom" receiving a felon battery charge. After facing trial for his alleged crimes, Dourdan avoided jail time again by accepting a no-contest plea deal, per TMZ. In addition to the verdict, the Reversion star was ordered to serve five years of probation, take a 52-week domestic violence counseling course, and do drug counseling. Dourdan was also forbidden to see his ex-girlfriend for five years.
Gary Dourdan has got his life back in order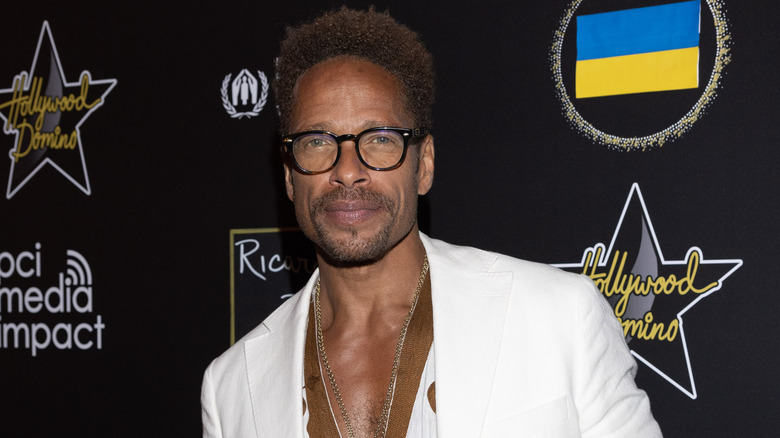 Arnold Jerocki/Getty Images
In the years following his multiple arrests, Gary Dourdan has worked to get his career back on track, booking an array of television gigs on shows like ABC's "Mistresses," BET's "First Wives Club" and "Being Mary Jane," per IMDb. In addition to his continued TV presence, Dourdan also landed prominent roles in various movies –– including "Righteous Villains" and the marine-focused project "Redemption Day." In a 2021 interview with Andscape, the actor revealed what he hopes to achieve in the coming years. "One thing is the freedom to create, I always look for that. I just like creating," he explained. "Music, theater, the arts, I'm passionate about it."
Alongside his acting career, Dourdan has also made headway in his personal life by kicking his drug habit and fostering stronger relationships with his family, as noted by In The Trove. "I am grateful for all of the blessed and divine ways that he has been able to come back to himself," the actor's sister Kim told the publication. Dourdan's mother echoed similar sentiments, stating, "Whenever faced with challenges or correcting mistakes, he assumes the responsibility to not stop until he has worked it out."