Why Seal's Love Life Has Been Uneventful Since Heidi Klum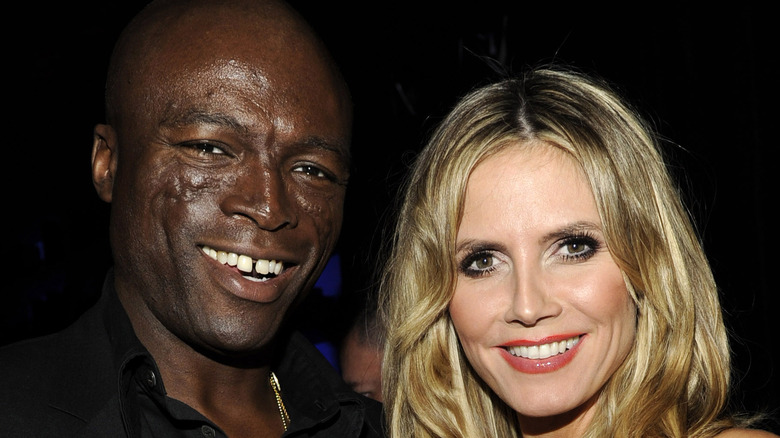 Kevin Mazur/Getty Images
There was once a time when Heidi Klum and Seal painted a picture of a perfect marriage. When they were together from the years 2005 to 2012, they renewed their vows eight separate times as a testament to their love.
"We love to renew our vows. It's our time –- a lovely family time. It's about remembering this moment of love we gave to each other and reinforcing it," Klum told Redbook in 2010 (via People), adding that the tradition turned into a family affair. "It's so special to us, something we love and something our children have gotten accustomed to. It's like, 'Hey, Mom and Dad love each other and they get married every year!'"
With the two unfailingly professing their love for each other, many were blindsided when Klum and Seal announced their separation. "While we have enjoyed seven very loving, loyal and happy years of marriage, after much soul-searching we have decided to separate," they revealed in a joint statement at the time (via E! News). "We have had the deepest respect for one another throughout our relationship and continue to love each other very much, but we have grown apart." Now the two have been separated for far longer than they have been together, but until now, Seal hasn't found a new love.
Seal says relationships are hard for him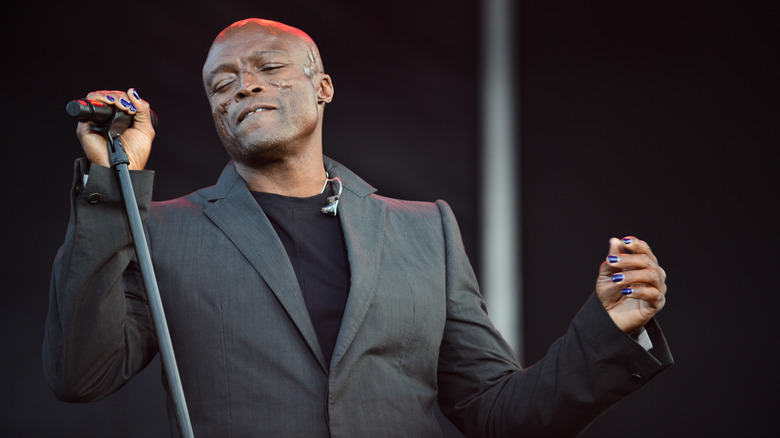 Johnny Louis/Getty Images
In 2019, Heidi Klum got hitched to Tom Kaulitz, the guitarist of band Tokio Hotel. Speaking with E! News, the supermodel said that Kaulitz is "the one" for her. "I just know him so well. We just gel really well," she gushed. "I just feel like, 'Finally, I found the one.' So far so good. I hope it stays that way."
Seal hasn't found the same luck in love, having only been involved in a few flings here and there since the split, including relationships with Erica Packer and with Delta Goodrem. Apparently, he's having a hard time navigating relationships. "They're hard for me, but I'm learning," Seal said in an interview with FAULT. He also had a tough time grappling with the fact that Klum had found someone new. "I don't really have any comment to pass on that," he told the Daily Mail when asked for his opinion about his ex's new beau. "I just don't have a lot of interest in that subject in general. What am I gonna say, what do you actually want me to say? I'm as confused as you are."
Are Seal and Heidi Klum friends?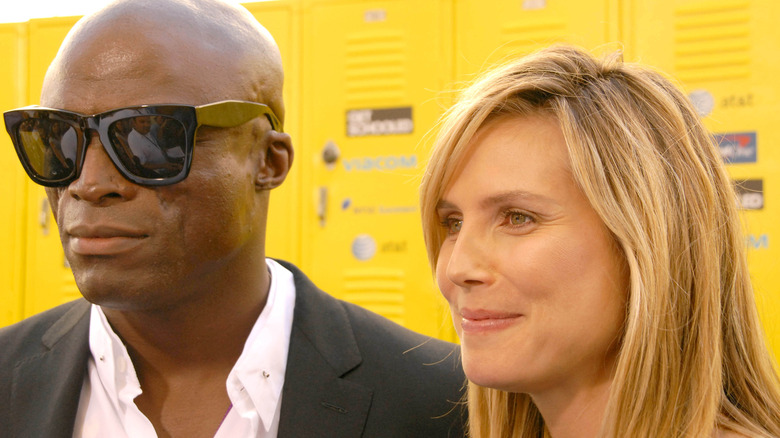 s_bukley/Shutterstock
Following Seal and Heidi Klum's breakup, they didn't have the best relationship. Seal had accused the model of cheating and spewed unkind words about her to the media, going as far saying that his ex "lacks class," per TMZ. Meanwhile, speaking on the talk show "Katie" in 2012, Klum confirmed that they were indeed not on good terms. "I don't know if we're the greatest friends right now, especially because of the things that he said," she dished, but assured that "we were talking and we're in an okay place" (via Us Weekly). She also said that they're making an effort to mend their relationship as well for the sake of their kids. "It's a work in progress. You have to take it one day at a time," she added.
The sad news? It didn't seem like they had much progress at all even after years of trying. In 2021, Seal admitted to Us Weekly that he has his work cut out for him when it comes to co-parenting with Klum. "It can be challenging. It requires teamwork. If you are a team, if both parents are a team, then it's really easy and that's not a real challenge at all. ... But you have to be a team. And if you're not a team, then it can all fall to pieces," he told the outlet. "I never had that teamwork [with Klum]. We never had teamwork."