The Plastic Surgery Rumor That Chanel West Coast Can't Stand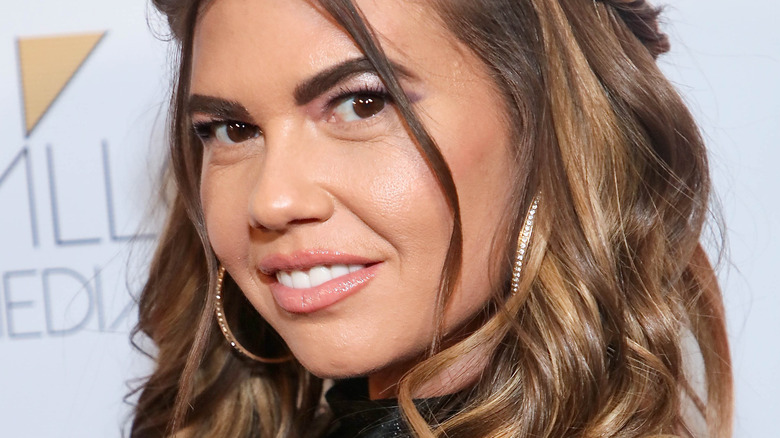 Robin L Marshall/Getty Images
Chanel West Coast is our girl when it comes to infectious laughs. While her passion is music, West Coast has become famous for her role on MTV's "Ridiculousness," alongside Rob Dyrdek and Sterling "Steelo" Brim. The show has also solidified some life-long friendships. Steelo and West Coast are tight as are West Coast and Dyrdek, who met on MySpace of all things.
But West Coast, thanks to hard work and dedication, has launched a whole life beyond any single career path. Yes, she's an MTV host; yes, she creates music, but she's so much more. She launched a swimwear line called Coasty Swim that suits her Los Angeles vibe. West Coast also became a mother in 2022 to daughter Bowie Breeze Fenison. While Breeze might be her middle name, her daughter's arrival was no easy feat. "Even though it was the scariest and hardest day of my life having an emergency C-section, I am beyond overjoyed about the birth of my daughter," West Coast told Us Weekly in November 2022.
She's got it all. But West Coast still gets hit with questions on social media about body image, even before she had a baby, and some fans got curious about her history with plastic surgery. Ever the candid one, West Coast opened up about how she really feels about plastic surgery and addressed rumors going around.
Chanel West Coast debunks plastic surgery rumors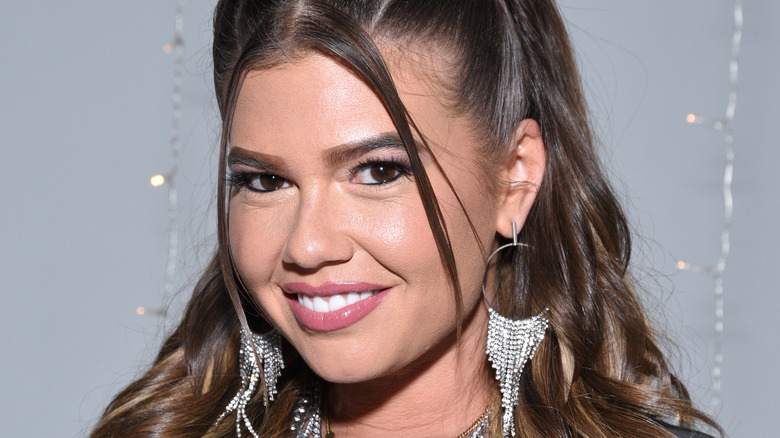 Michael Tullberg/Getty Images
Chanel West Coast said she can't help but be entertained by all of the plastic surgery rumors circulating about her online. During a sit down with InTouch in November 2021, West Coast said, "I saw this thing online about like all my different plastic surgery. I've never had plastic surgery." West Coast, however, did admit to the few things she had done. "I've got like a little bit of Botox in my forehead and a little filler in my cheekbones. That's the extent of plastic surgery," she said.
But West Coast thinks that these plastic surgery rumors about her are cropping up because she has changed her look. "I just got better at my makeup. I was like, that's it? You know? So, that's the main one," she told InTouch. She's even shared her wealth of knowledge on her YouTube channel, with an easy makeup tutorial. Fans loved the video and one follower commented on her changed look. "You're so beautiful! It's crazy seeing how much you've grown since Fantasy Factory. I know you probably hear that a lot but you had a huge glow up [and] it shows," they wrote. "[B]e your beautiful self we love you Chanel!" Another person added, "You are very beautiful with and without make up! Love you!" So she's obviously doing something right.
What she would get done if she got plastic surgery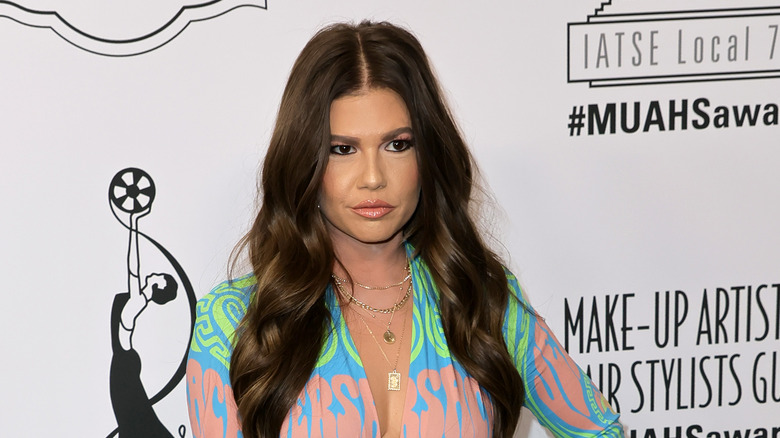 Kevin Winter/Getty Images
Chanel West Coast got honest about plastic surgery procedures she's been considering. While speaking with InTouch, she said that she thinks there's nothing wrong with it. "I'm all for it," she told the outlet. She went on to say that if people need a confidence boost and changing something on their body would fix that, then West Coast thinks it's a good idea. She admitted that she's looked in to some procedures herself. "I just went to a plastic surgeon yesterday to see about getting like this little fat sucked out of my chin," West Coast went on. "I'm on camera 24/7," she went on, saying that she doesn't like what she sees when she turns her head. "When I turn I get this double chin vibe and it makes me insecure. I hate it."
She also said that she'd be open to working on her eyelids. "I might get a little eyebrow lift," she added, "because I hate my small eyelids." West Coast said she's never worn eyeliner because the product ends up smearing on her upper lids. But West Coast also spoke to InTouch about how much she loves staying active and working out. Anyone who follows her on Instagram knows this too, as the rapper is constantly sharing workout videos and fitness tips. It certainly pays off. She looks amazing!