Who Is Buying Beverly Hills Star, Sonika Vaid?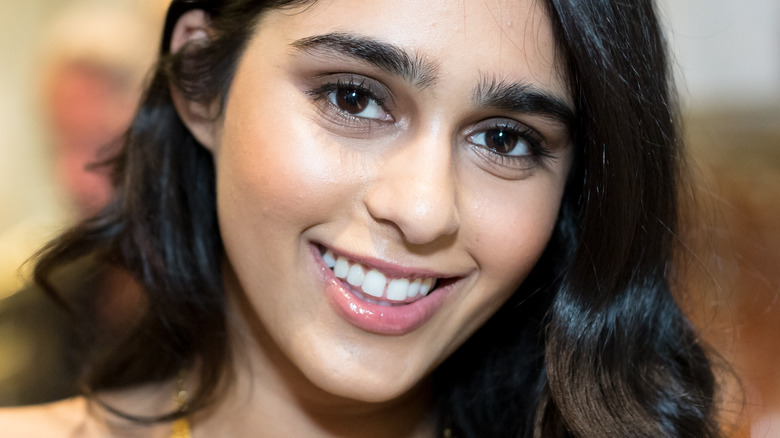 Greg Doherty/Getty Images
"Buying Beverly Hills" is a family affair. The Netflix reality TV series, which was released in November 2022, takes a look at the inner workings of Mauricio Umansky's high-end real estate firm called The Agency, per Today. Umansky is no stranger to reality TV, as he has been prominently featured alongside his wife Kyle Richards on "The Real Housewives of Beverly Hills." While Richards isn't on "Buying Beverly Hills," Umansky's daughter Alexia Umansky and his step-daughter Farrah Brittany make up the ensemble cast. The Agency's other real estate agents who appear on "Buying Beverly Hills" include Allie Lutz Rosenberger, Jon Grauman, Melissa Platt, Brandon Graves, and Sonika Vaid.
While many of the show's agents are seasoned, Vaid is somewhat of a newbie to the real-estate game. Despite some professional hiccups regarding her lack of experience, she demonstrates promise and potential in the show. Some fans may be familiar with Vaid, while others may be introduced to her for the very first time. So, why do some people know who Vaid is? Well, before she was on "Buying Beverly Hills," Vaid had another claim to fame.
Sonika Vaid is a passionate singer who appeared on another popular TV show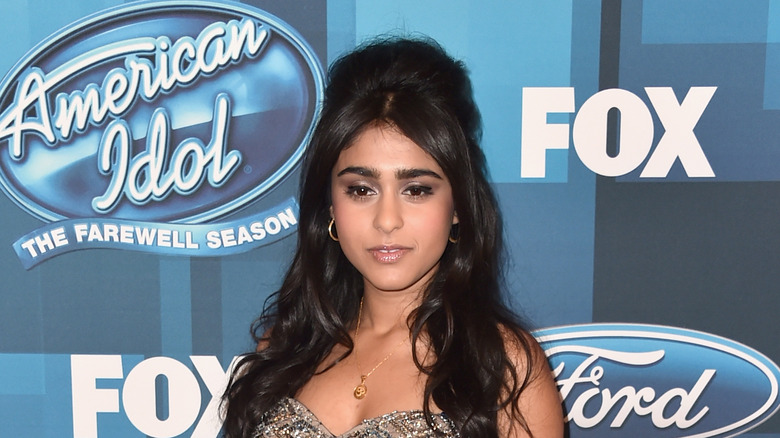 Alberto E. Rodriguez/Getty Images
In 2016, Sonika Vaid was a finalist on Season 15 of "American Idol." She was only 20 years old when she entered the competition. The Massachusetts native blew the judges and viewers away, ultimately placing in the Top 5. At her first "American Idol" audition, judges Jennifer Lopez, Keith Urban, and Harry Connick Jr. were highly complimentary of her vocals. Connick Jr. said, "You know, you sang beautifully. That was a perfect performance. I was totally engaged. This is one of the only times this particular season that I saw somebody that I actually think could win this thing." After her "Idol" elimination, Vaid spoke to reporters about her journey and future, per Billboard. She said, "I just really like pop and maybe a little bit of R&B, but now that I sang rock on the show, that's always an option, but pop is something I am really going to just stick to." At the time, she stated that she was "going to focus on music."
Although Vaid was busy selling homes on "Buying Beverly Hills," she still kept her singing dreams alive. In one clip on the series (via Instagram), she casually sang at Whitney Cummings' request. The comedian was impressed, to say the least. In addition, Vaid released two songs on Spotify called "Lost" and "All U Know" in 2022.
Sonika Vaid's real estate journey on Buying Beverly Hills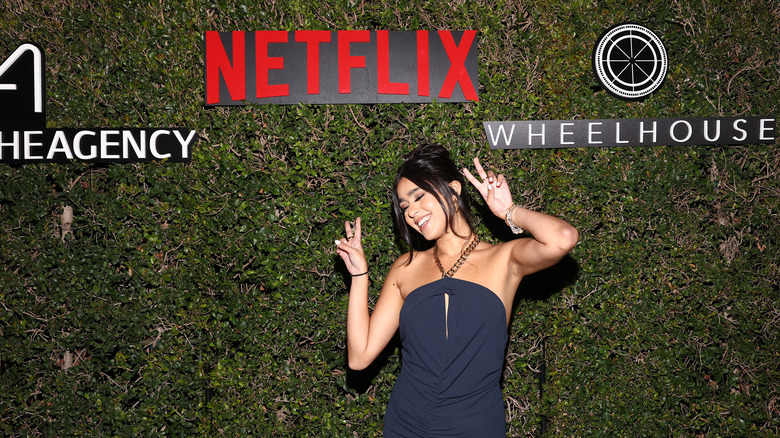 Tommaso Boddi/Getty Images
In an interview for Sweety High, Sonika Vaid told host Sienna Leone how she really felt about participating in "Buying Beverly Hills." Apparently, Vaid didn't have her real estate license for long before appearing on the reality TV show. When asked if that was intimidating, Vaid explained, "I was put on the spot immediately. So, I was just so out of my comfort zone, but it kind of helped me in my actual life."
Despite her challenges in real estate, Vaid confirmed she had a positive experience on "Buying Beverly Hills." In an Instagram post, she wrote, "I had such a wonderful time working on this with my family at @theagencyre I couldn't have done this without all of your love and support. I'd be nothing without you guys, love you!" Whether the cameras are on or off, Vaid seems to enjoy finding people their ideal homes in Los Angeles. In a video for "TheBondRE," fans got a glimpse at a typical day in the life of the real estate agent. Vaid showed a luxurious house to her publicist and looked like she had a blast doing it!