What We Really Know About The City Akon Is Building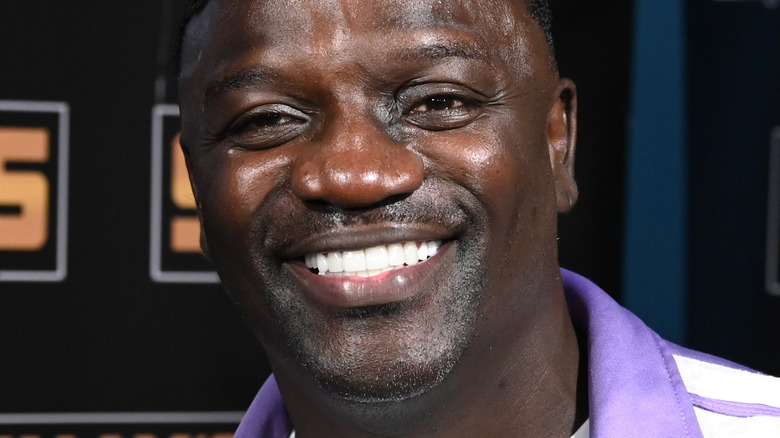 Slaven Vlasic/Getty Images
Despite a number of hit songs, "Lonely" singer Akon has made headlines more often for his personal life and his work beyond the music industry. From Akon's decision not to be monogamous to questions about how many wives he really has, there's a lot to unpack. Raising some more eyebrows was the singer's 2018 announcement that he was in the process of creating his own city in — Senegal — Akon City, that would be run on Akon's own cryptocurrency, AKoin (via CNN). A 2021 article from The Washington Post stated that progress on the Senegalese Akon City had stalled, yet the Ugandan government was reportedly making plans to create a second Akon City there.
It should be noted that Akon City isn't Akon's first business venture. The singer previously invested in a South African diamond mine (via The Guardian) and operates a solar power project called Akon Lighting Africa (via CNN). Unfortunately, if one of Akon's former business partners is to be believed, it sounds like Akon City might not get off the ground after all.
Akon's former business partner is suing him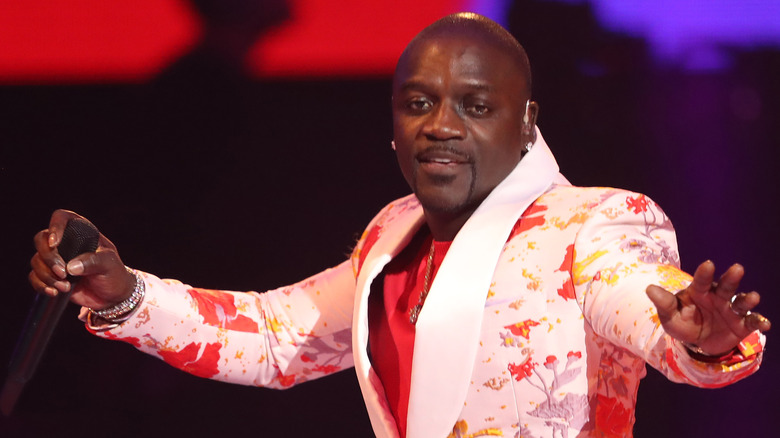 Tim P. Whitby/Getty Images
According to Page Six, music executive Devyne Stephens is suing Akon for around $4 million and requested in March 2022 court documents that a judge freeze Akon's assets in New York. Stephens' lawyer in the suit, Jeffrey Movit, alleges that Akon City and AKoin are fraudulent. Illustrating how the planned city and its accompanying cryptocurrency could be part of a pyramid scheme, Movit wrote, "Akon has provided almost no transparency about who is investing in Akon City or how it will be purportedly built. Therefore, Akon City is likely a scam.
A piece from Cointelegraph described the Senegalese side of the story and claimed that, as of September 2021, no progress had been made on the construction of Akon City in a year. Those living and working in the area of the planned city are reportedly unhappy about the situation. too. A report from Agence-France Presse, published online by France24, quoted a local who commented, "Compared to everything that was announced, I don't think we have seen much yet." Akon City is supposed to be completed in its entirety by 2030.
An earlier report from The Washington Post discussed how some Senegalese individuals were critical of Akon City for not meeting the needs of those living in the country.
Akon City will have a nod to Michael Jackson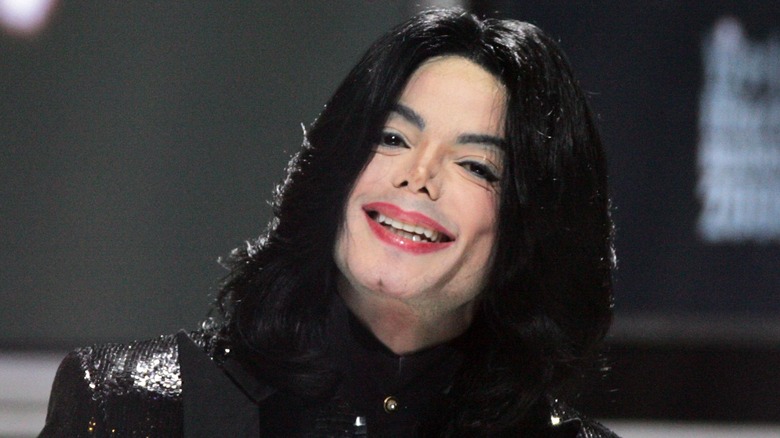 Dave Hogan/Getty Images
If all goes ahead with the Akon City project as Akon has planned, the singer will be paying tribute to the late Michael Jackson. In an interview with HipHopDX, Akon shared that, before Jackson's death, he and Jackson were planning to build music schools in Africa. Now, Akon says that he will be building a music school in Akon City and naming it after Jackson"Even in Akon City in the educational district the first one will be built in there and I'm naming it after the Michael Jackson Foundation. So I'm gonna be naming it MJ University."
Akon and Jackson collaborated on music together, including on the song "Hold My Hand," which was released following Jackson's death on his 2010 album, "Michael" (via the Las Vegas Sun). Akon told HipHopDX he was a close friend of the King of Pop and additionally explained that he got to see a side of him during their friendship that the public didn't.