Akon Doesn't Believe In Monogamy. Here's Why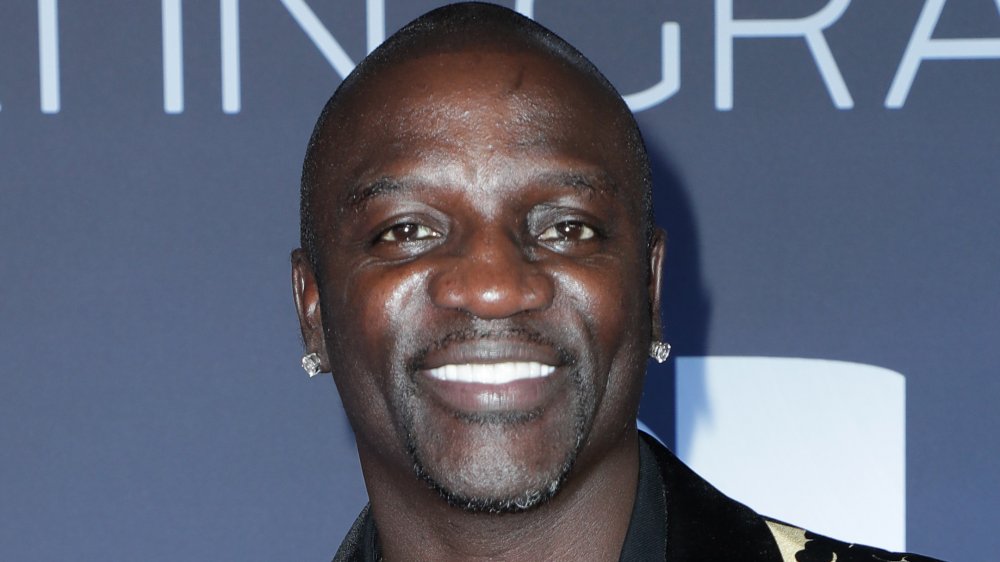 John Parra/Getty Images
Rapper Akon is one busy guy. In addition to creating music, the Senalgase star runs several music labels, has two clothing lines, and is in the process of building Akon City, a tourist destination in Senegal. Oh, and did we mention he reportedly has multiple wives?
Akon made a name for himself in the music industry in 2004 with the release of his first album, Trouble, per CNN. Since then, he's sold millions of records and collaborated with music's biggest names, including Michael Jackson, Lady Gaga, Whitney Houston, Snoop Dogg, and Eminem, to name a few artists.
His musical career has seen many high points, including being the only solo artist in history to hold the number one and two positions on the Billboard Hot 100 charts twice, according to Billboard. He's been nominated for five Grammy Awards and won several others, including an American Music Award, a Billboard Music Award, and a Teen Choice Award, among others. Almost all of his awards were from songs from his 2007 album, Konvicted, which reached triple platinum, CNN noted.
Interestingly enough, Akon remembers that time in his life as "confusing," telling CNN in 2013, "All these records being broken and all the money made, you almost want to make yourself believe that you are invincible. I wasn't sure what I was becoming."
In addition to his musical success, Akon has also made headlines for his personal life. That's because, in 2006, Akon declared that he practices polygamy — keep reading for his thoughts on the subject.
Akon believes men are 'natural breeders'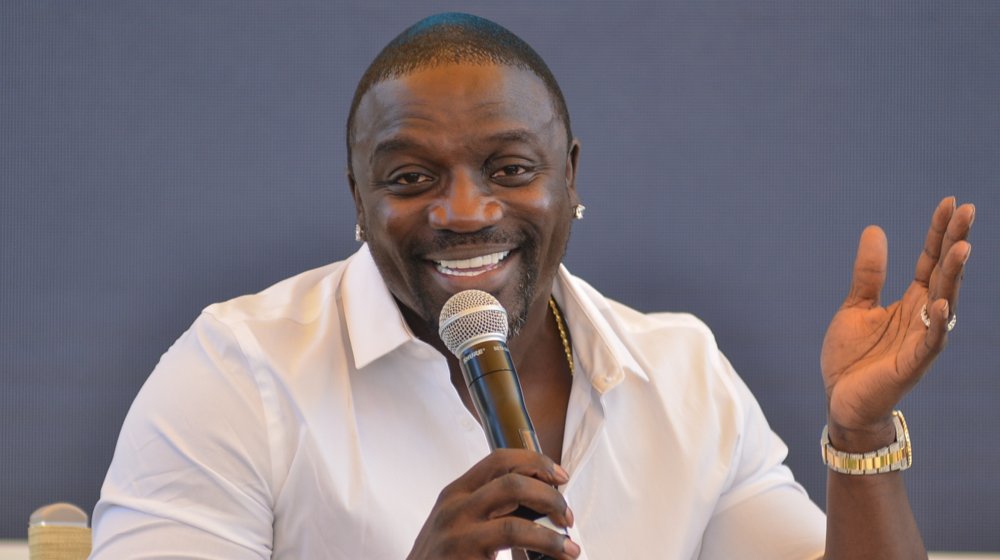 Christian Alminana/Getty Images
Akon, rapper and mega-producer, made headlines in 2006 during an appearance on Angie Martinez's radio show. "I'm a polygamist," he declared, per Your Tango. "I can afford to have as many wives as I can afford to have. All Africans believe in it. My dad has four wives."
The celeb elaborated on his feelings in a 2013 chat with TMZ, revealing why he thinks people should consider polygamous relationships. "If America adopted that [pologamy] culture there would be less domestic disputes," the "Smack That" singer said. "The average guy in the world has a main girl and they got a side chick. And then they got a jumpoff."
Arguing that it's natural for men to need more than one woman in their life, he added, "At the end of the day as a male, we are natural breeders by nature. We can't even escape it if we wanted to. It's what we do."
It's unclear how many wives Akon has of this writing, although it's obvious he knows what he wants out of marriage.