Inside Dennis Quaid's Relationship With Randy Quaid Today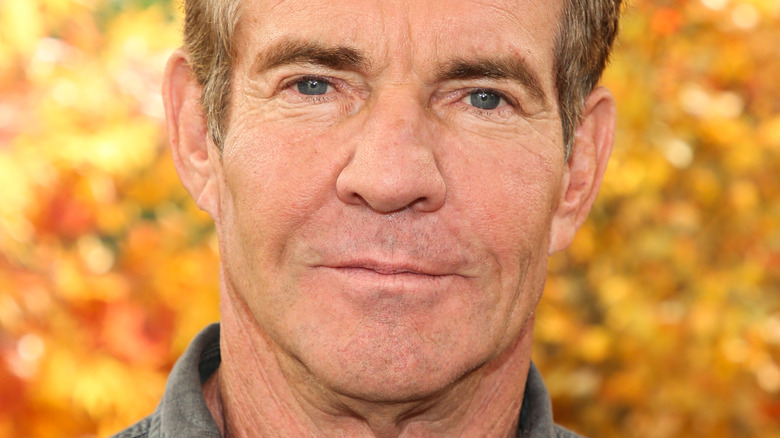 Paul Archuleta/Getty Images
Dennis Quaid is known for a number of memorable roles, from his New York Film Critics Circle Award-winning performance in "Far From Heaven" in 2002, to his melt-your-heart portrayal of Nick Parker in the timeless film, "The Parent Trap." And while his son, Jack Quaid, has also risen to fame in the past few years with his role in the Amazon Prime series, "The Boys," many details about Dennis' family life have remained under wraps.
Few people, for example, are aware that Dennis has a turbulent relationship with his brother, Randy Quaid. Randy, who is four years older than Dennis, was also a very successful actor. He has over 100 credits to his name, according to IMDb. In the early 1970s, he was nominated for an Oscar, BAFTA Award, and Golden Globe Award for his role in "The Last Detail." He even earned an Emmy nomination in 1987 after portraying Lyndon Johnson in "LBJ: The Early Years." But what Dennis has to say about his relationship with Randy may leave you surprised. 
Randy Quaid has had multiple run-ins with the law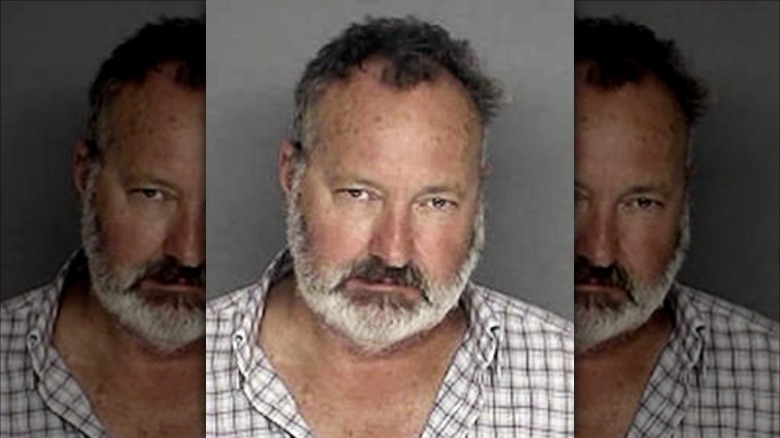 Kypros/Getty Images
Before delving into Dennis Quaid's relationship with his brother, it's important to preface with Randy Quaid's legal troubles. Randy's run-ins with the law dates back to 2009, after he and his wife were arrested after allegedly evading a hotel bill that amounted to $10,000. According to CBS News, Quaid and his wife spent several hours in jail in Marfa, Texas. They subsequently faced felony charges of burglary and defrauding an innkeeper and conspiracy.
That wasn't his only run in with the law. In 2010, Quaid was charged with burglary of his former home. Three years later, another arrest took place when the actor, who lived in Montreal at the time, failed to show up for a meeting with the Immigration and Refugee Board of Canada. Per CBC, Quaid had previously applied for refugee status before withdrawing and applying for permanent residency, which was ultimately rejected. As a result of his failure to appear for his IRB meeting, Canadian officials lost track of his whereabouts. His passport was subsequently revoked, according to the Associated Press (via MassLive). In a turn of events, Randy and his wife subsequently sued John Kerry and the State Department for revoking their passports. 
In a statement, Randy said, "We can't go anywhere" (via MassLive). His wife then followed that up by stating, "Randy can't take a film job. He had to turn down the Cannes Film Festival last year. We can't proceed with our life."
Dennis Quaid has said that he misses his brother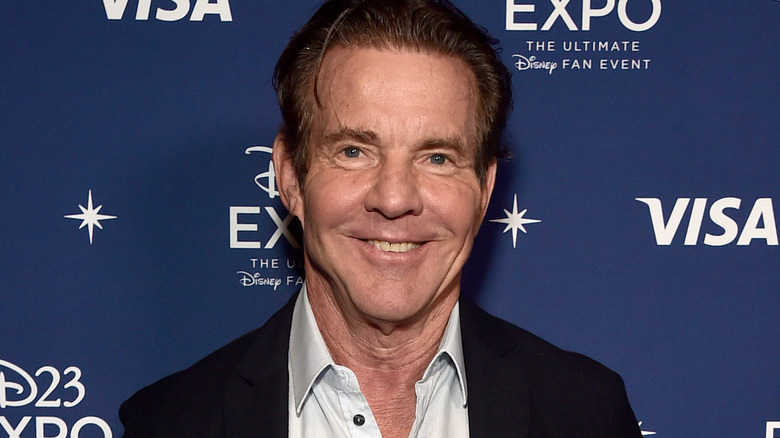 Alberto E. Rodriguez/Getty Images
Dennis Quaid has remained relatively quiet on the subject of his brother, but in 2011, he shared in a rare interview with People, "I love my brother. That's all I can say. I love my brother and I miss my brother. That's all I'm going to say." The three sentences were, in fact, all Dennis had to share on the subject of Randy Quaid, and he did not directly address his brother's many indiscretions. 
As of this writing, the last time Randy Quaid appeared on screen was in 2018, in the film, "All You Can Eat"– and that on-screen performance was the first since 2009's "Balls Out: Gary the Tennis Coach." Since his last film appearance, Randy and his wife have kept busy by renovating a large property they purchased in Vermont. In November 2022, Randy's wife told Seven Days VT, "Hopefully we're gonna do something even more cutting-edge than people are doing today to make the suburbs of Burlington, one after another, 100 percent converted to energy efficiency."'
And if Dennis' few words are testament to the state of his relationship with his brother, it's unclear whether he'll be paying his older bro a visit anytime soon.