Russell Simmons Denies New Rape Allegations Amid $10 Million Lawsuit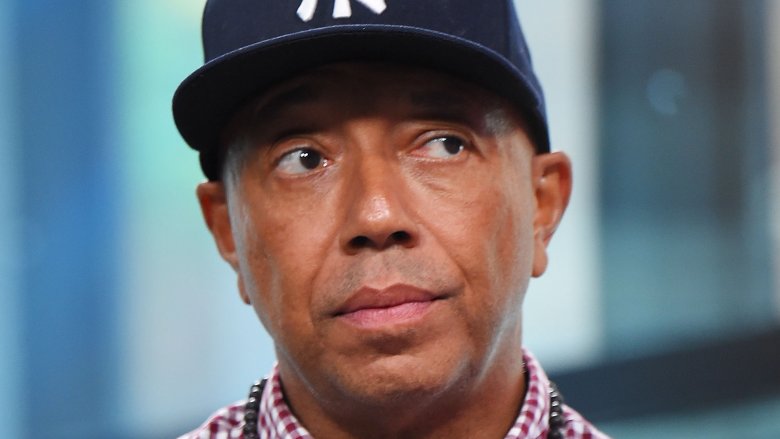 Getty Images
Russell Simmons is facing more serious allegations.
On Friday, March 23, 2018, E! News reported that the Def Jam Recordings co-founder is being sued for $10 million in punitive damages by an unnamed woman claiming he had raped her in his hotel room. The plaintiff also filed complaints of intentional and negligent infliction of emotional distress against him.
According to court documents obtained by the publication, Simmons allegedly invited the woman backstage at a concert she attended to meet the musicians who had performed, before asking her to join him for a drink at a hotel bar. Once there, he allegedly said he needed to grab something from his hotel room and asked her to join him. Her legal team claimed, "After entering the room, Russell shut the door and said 'I am going to f**k you.' Russell threw her on the bed and raped her."
The woman added that she told a number of people about the alleged rape following the incident, and that an eyewitness saw her leave Simmons' hotel room in tears.
Simmons has since released a statement denying the new claims. "I vehemently deny all the allegations made against me," he stated. "They have shocked me to my core as I have never been abusive or violent in any way in my relations with women. I have submitted myself to multiple lie detector tests. I denied forced sex and sexual harassment allegations brought against me in each test; I also answered no to the question, 'Have you ever physically forced any woman to have sexual intercourse?' I passed all of the lie detector tests."
As Nicki Swift previously reported, at least 14 women have called out Simmons for sexual misconduct in recent months. So far, he has denied every accusation. 
"I vehemently deny all these allegations," the music mogul said in a previous statement. "These horrific accusations have shocked me to my core and all of my relations have been consensual. I am devastated by any reason I may have given to anyone to say or think of me in the ways that are currently being described."