The Heartbreaking Reason Shaquille O'Neal Has Trouble Sleeping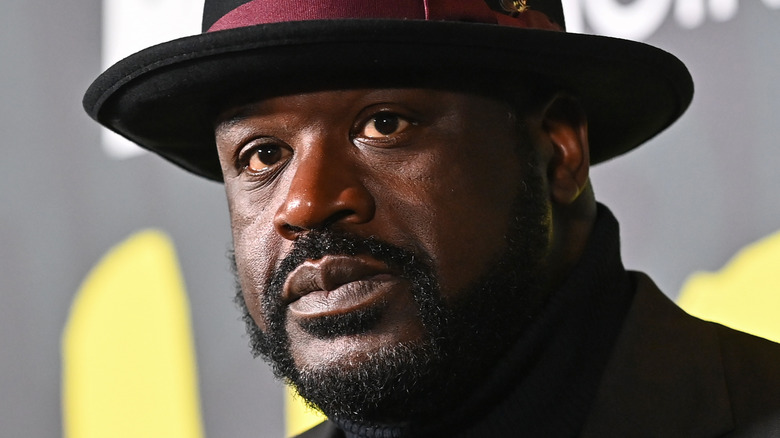 Paras Griffin/Getty Images
Shaquille O'Neal has a tragic reason as to why he hasn't been able to sleep at night. Back in 2011, the former NBA star took part in a study on sleep apnea. His then-girlfriend, Nikki "Hoopz" Alexander, opened up about his snoring and sleep disruptions as the two were interviewed for the study. "It usually happens when he's on his back. And then he ... gets into that deep snore," Alexander said of O'Neal. She added, "And then he stops. His chest will stop moving and everything like he was not breathing. So I nudged him ... then he catches his breath. I'm like, 'Dude, you just stopped breathing in your sleep.'"
During the study, doctors on behalf of Harvard Medical School monitored O'Neal's sleep patterns overnight. Their results showed that the basketball legend has moderate sleep apnea. They then gave O'Neal a nasal mask which is designed to help him breathe and sleep better. "Since I've met with Dr. C, I've been getting at least, seven to eight, nine hours of sleep a day. I feel good," O'Neal said. Sadly, O'Neal's recent sleep problems are related to the losses and heartbreaks he's faced in recent years.
Shaquille O'Neal 'can't sleep' since the deaths of Kobe Bryant and his sister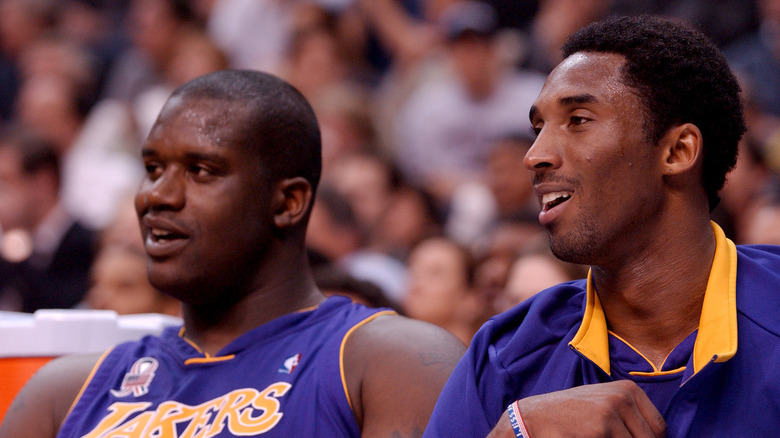 G Fiume/Getty Images
Former pro athlete and TV personality Shaquille O'Neal has barely been sleeping as a result of losing people in his life. As reported by CNN, O'Neal's sister, Ayesha Harrison-Jex, sadly died in 2019 at the age of 40 due to cancer. "When my baby sister died, that hit me," O'Neal said in an interview clip shared on YouTube. He added, "So I already got insomnia anyway so that just made it times 10." After this tough loss, O'Neal's former teammate Kobe Bryant died in a 2020 helicopter crash, per History. At first, O'Neal thought the reports of Bryant's death were a hoax, but he then realized the devastating reality that the NBA icon had passed away.
"It just hit. It put me in an 'I should've' mode  – I should've spent more time with my sister. I should've reached out to young fellow," O'Neal said. O'Neal further revealed his sleep issues that stem from these losses in "Shaq," the 2022 docuseries on O'Neal's life and career, per Sportskeeda. "I don't go to bed till 5 a.m. ... Ever since Kobe [Bryant] and my sister died I can't sleep," O'Neal said in the doc. When he spoke at Bryant's celebration of life, O'Neal expressed his intent to be there for Bryant's loved ones in the aftermath of this tragedy. "Just know that we got your back, little brother. I'll look after things down here," O'Neal said.