What Maria Menounos' Husband Really Does For A Living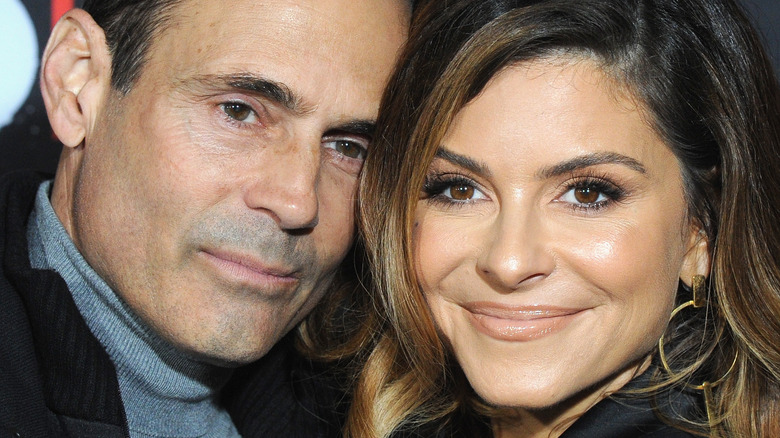 Albert L. Ortega/Getty Images
These days, entertainment journalist Maria Menounos can boast being equally as famous as the countless celebrities she's interviewed. Her TV correspondent credits include gigs on "Extra," "Access Hollywood," and "Entertainment Tonight," and she's landed a few acting jobs on TV series, such as "One Tree Hill" and "Scrubs." After becoming a star in her own right, she even scored a spot on "Dancing with the Stars," per Us Weekly.
Because she's been a small screen staple for such a large part of her life, it's fitting that one of Menounos' major life moments was beamed into the homes of millions of television viewers. Per People, she took a break from hosting Fox's 2017 New Year's Eve special to marry her longtime partner Keven Undergaro live on-camera. Menounos' co-host, Steve Harvey, served as the couple's officiant. When Menounos later appeared on Harvey's talk show "Steve," she explained that the producer of the special suggested the wedding idea while they were discussing what they could do to create a buzzworthy moment during the show. When she and Undergaro tied the knot, they'd already been together for two decades.
In a 2014 interview with Parade, Menounos said of Underago, "He loves his anonymity." While he has been willing to give it up for the sake of both his and his wife's careers — he was anything but anonymous when he proposed to Menounos on "The Howard Stern Show" in 2016 — Undergaro was more accustomed to being behind the scenes when he first met Menounos.
Keven Undergaro met Maria Menounos at work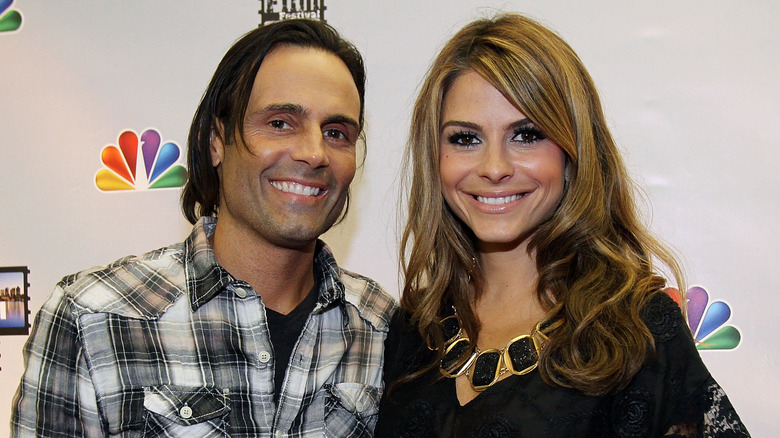 Marc Andrew Deley/Getty Images
Instead of putting his history degree from Saint Anselm College to use after he graduated, Keven Undergaro started working at a carnival on the East Coast during the summer. This helped him fund his attempt to launch a writing career in Hollywood, where he eventually became the head writer of MTV's hit dating game show, "Singled Out." Undergaro then set his sights on making an independent film. "The film was a life changing debacle that left him bankrupt, homeless and out of Hollywood," Undergaro's website bio reads. But some good did come out of the experience. According to Yahoo! Entertainment, he filmed the failed project in Boston, where Maria Menounos was attending college. "I knew Maria's cousin from high school and he asked if she could be a production assistant on the film," Undergaro recalled in a Reddit AMA. After working together for a few months, Underago and Menounos started dating.
Menounos soon got her big break. "When we wrapped, someone that worked on the film alerted us to this on-camera job in LA for Channel One News," she recalled to Girl Boss, revealing that she hotfooted it to Hollywood after landing the gig. Undergaro realized that Menounos had the "It" factor and became her biggest cheerleader. "Believing deeply in her talents, he committed to Maria's life and career," his website reads. But his own career as a producer would also flourish, and together, he and Menounos would build a media empire.
Keven Undergaro launched a successful business powered by fandom culture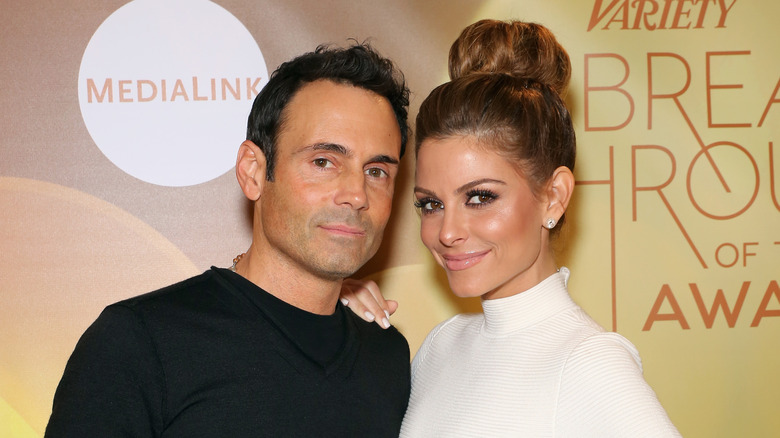 Gabe Ginsberg/Getty Images
Keven Undergaro got to work with actors Christopher Lloyd and Henry Winkler when he executive produced, wrote, and directed the 2011 movie "Adventures of Serial Buddies," but his biggest success would come the following year. In 2012, he and Maria Menounos launched AfterBuzz TV, a platform dedicated to the fans of television shows who love psychoanalyzing their favorite characters and theorizing about what's going to happen next. By 2014, AfterBuzz TV was airing over 200 aftershows for TV series of various genres, per Variety. "Keven not only came up with the concept, he also erected the network from scratch, personally constructing the studios and developing previously non-existent technology," Undergaro's website bio reads.
Undergaro and Menounos also dabbled in reality TV, starring in and executive producing the Oxygen series "Chasing Maria Menounos" in 2014. Speaking to Parade, Menounos explained why it was such a big deal that Undergaro had agreed to get in front of a camera. "Keven has not been in the public eye ever," she said. "He's never walked red carpets with me. He doesn't go to events. People think he's a ghost in this town."
Undergaro would later appear alongside Menounos in the 2021 Lifetime movie "The Holiday Fix Up." Menounos told Hollywood Life, "He had a small role in it and he threw some Howard Stern lines in there," adding that his improvising didn't make the final cut.