Maria Menounos' Reality Show You Probably Forgot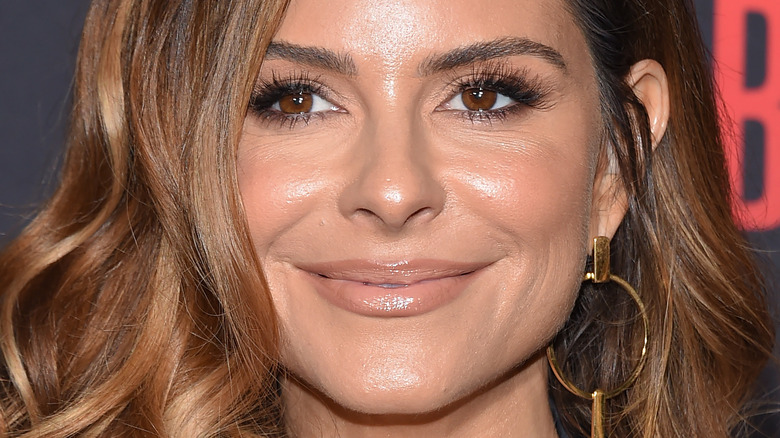 DFree/Shutterstock
TV personality Maria Menounos rose to fame as an entertainment news host, but audiences may not remember her official foray into television. Menounos' robust career includes various ventures in the entertainment world. Per People, Menounos' career took off after she became an "Entertainment Tonight" correspondent in 2002. She later worked for "Access Hollywood," "Today," and "Extra."
In 2014, Menounos joined E! News. She wore many hats at the network before announcing she was stepping away in July 2017. Menounos' decision to focus on her well-being came after doctors removed a tumor from her brain. "My deal ends this August and after that I'm gonna take some time and focus on some passion projects and see what's next," she told People at the time. "I'm not rushing into anything."
While Menounos became a familiar face in entertainment behind the host's mic, many diverse career moves helped Menounos' star rise, including a reality series that today's audiences may not know about.
Maria Menounos' reality show lasted one season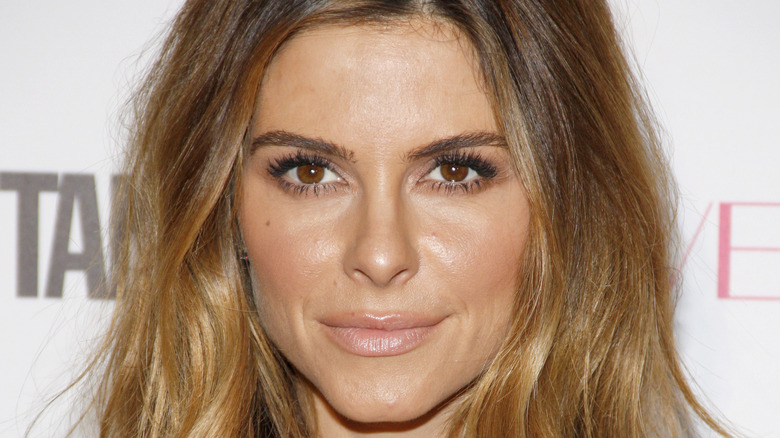 Tinseltown/Shutterstock
In 2014, the reality show "Chasing Maria Menounos" premiered on Oxygen (via IMDb). The series followed Maria Menounos' personal life as she juggled family matters and her career in entertainment. Upon the roll-out of the series, Menounos told New York Daily News that she had "been approached a number of times over the years to do a reality show."
"I was apprehensive," Menounos told the outlet about moving forward with another job. "I didn't see how, with everything else I'm doing, I could fit it in." Menounos decided to continue with the project as a means to spend more time with her family amid work commitments. "Doing the show would force me to see my family more," she said. "Because I knew that's what the show would be about."
"Chasing Maria Menounos" only lasted one season before going off the air. A potential reason the series was so short-lived? The opportunity of a lifetime arose. Mere months after her reality show premiered, Menounos inked quite a deal with E! "To be able to host, report, and produce for an entire network, one that spans globally no less, is thrilling," Menounos said of the gig at the time (via The Hollywood Reporter).
After her reality show wrapped, Menounos went on to have a memorable tenure at E!, which included her news series "Untold with Maria Menounos."
Maria Menounos is still keeping it real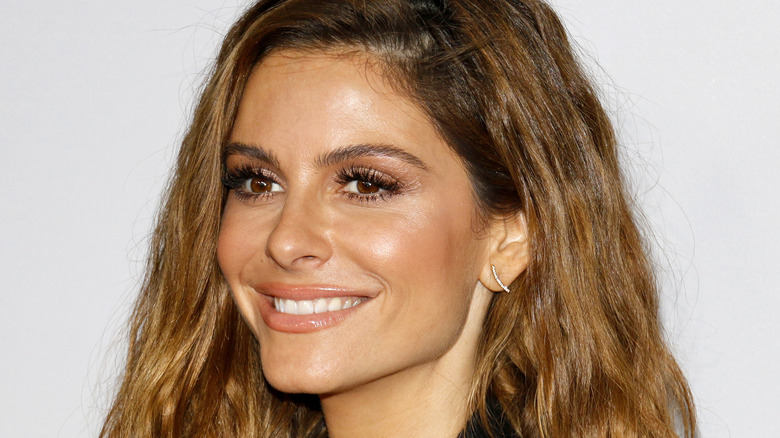 Tinseltown/Shutterstock
While Maria Menounos took center stage with "Chasing Maria Menounos" in 2014, it wasn't her first brush with reality television. In 2012, she joined the competition series "Dancing With The Stars," getting partnered with pro dancer Derek Hough. Even though she didn't end up taking home the Mirrorball Trophy, it's clear that Menounos is still dancing through life. 
These days, Menounos is the host of the "Better Together" podcast, a lifestyle and wellness series. On the podcast, Menounos shares her personal struggles outside of her busy career with fans. "I have a podcast every week and my life is completely devoted to learning," Menounos told Girlboss in 2020. "I'm bringing in mystics, yogis, gurus and self-care people so that I can continue the work to integrate all of these lessons into my life because life goes by super fast."
Menounos' lengthy resume doesn't end at her hosting duties. She's the founder and CEO of AfterBuzz TV and the best-selling author of the "The EveryGirl's Guide" series. Over the years, Menounos has also been involved in a plethora of TV projects. The award-winning journalist's acting credits include the series "The Mindy Project" and "One Tree Hill," as well as the television film "Sharknado 3" (via IMDb). After appearing as a guest host for Monday Night RAW in 2009, Menounos even stole the spotlight as a glamorous pro wrestler during her WWE debut in 2012, per The Sun.
Reality show or not, it definitely seems like Menounos is still keeping it real — real busy!