Lauren Jauregui Talks Fifth Harmony And Going Solo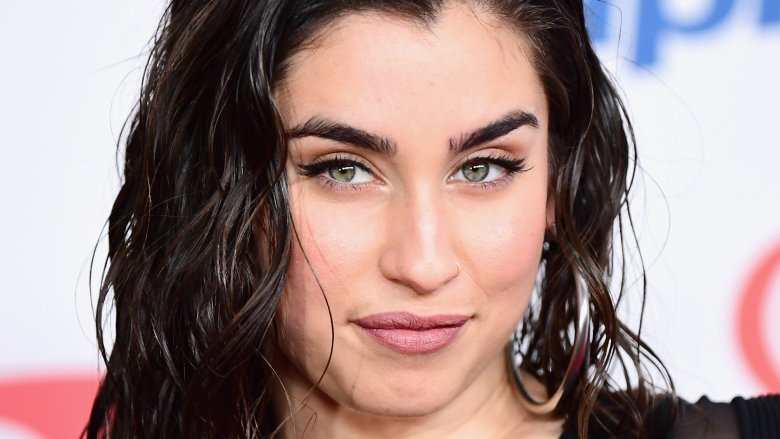 Getty Images
Lauren Jauregui is miss movin' on.
In a new Playboy interview, published on Monday, March 26, 2018, the Fifth Harmony singer opened up about her plans to go solo following the girl group's recent hiatus announcement.
"We tried our best to be ourselves, [but] we were also adolescents," the 21-year-old, who was only 16 when the pop group was created in 2012, began. "So you have to think about who you were at that age and being thrown in front of cameras."
Explaining that each member felt they had to fit a certain image and sacrifice their artistry for the "Work from Home" group's continued success, she added, "When you're really disconnected from who you are and you're ashamed of it, you can write and tell a story, but you can never really tell your story. That's what separates a lot of artists from others — the connection."
Having already collaborated with Halsey on "Strangers," as well as with artists like Steve Aoki, Marian Hill, and boyfriend Ty Dolla $ign, Jauregui is excited to endeavor on her solo career. "Right now, I'm just exploring myself and getting in touch with myself creatively," she said, adding, "To be real, I don't want to give myself boundaries. It's definitely different than my work with Fifth Harmony. It's me."
As Nicki Swift previously reported, Fifth Harmony members Jauregui, Normani Kordei, Dinah Jane, and Ally Brooke shocked their fans last Monday when they revealed via Twitter that they would be taking a hiatus to pursue solo careers.
"Reflecting on the past six years since we started on X-Factor, we've realized just how far we've come and we appreciate everything so much, more now than ever," the "Worth It" singers wrote in a lengthy statement, before thanking their adoring Harmonizers for their love and support. "After six years going hard, non stop, we also realized that in order to stay authentic to ourselves and to you, we do need to take some time for now to go on a hiatus from Fifth Harmony in order to pursue solo endeavors."
Former Fifth Harmony member Camila Cabello famously left the group in December 2016. Since then, the "Havana" singer's solo career has taken off, and she will soon hit the road as one of the opening acts of pal Taylor Swift's Reputation tour.