Inside Meghan Ory And Jesse Metcalfe's Real-Life Friendship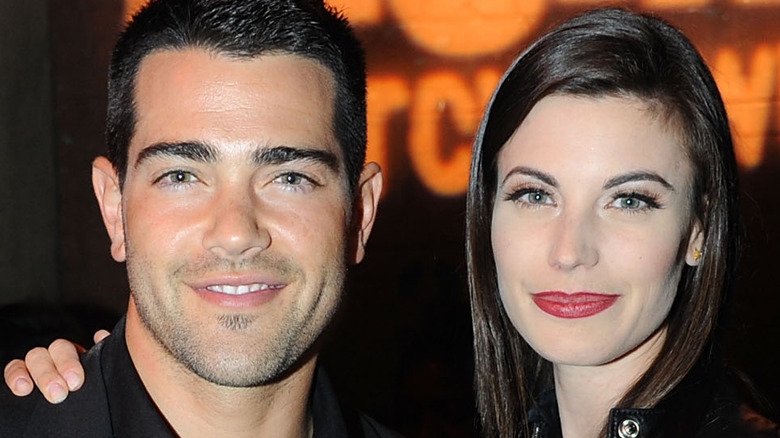 Angela Weiss/Getty Images
Oh, how we love a romantic Hallmark project here at Nicki Swift. That warm, fuzzy feeling you get during one of the channel's gushy made for TV shows and movies? Yeah, we live for that. And, if you're anything like us, you'll also know that gooey, sweet as honey feeling only gets better when you know the two stars falling in love on screen at least like each other in real life — even if they're never exactly going to ride off into the sunset together.
One of our favorite Hallmark duos has to be Meghan Ory and Jesse Metcalfe, the stars of the network's "Chesapeake Shores," which came to an end in October 2022. The former "Desperate Housewives" actor and "Once Upon A Time" stars appeared alongside one another on the drama from the time it first began in 2016 until Deadline confirmed in March 2021 that Season 5 would be his last, and their obvious on-screen chemistry as Trace Riley and Abby O'Brien-Winters had us crossing our fingers that the two have a close relationship when the cameras aren't rolling. But do they?
Meghan Ory and Jesse Metcalfe go way back
Think Meghan Ory and Jesse Metcalfe have chemistry on screen that seems like they've known each other for years? Well, that's because they have! You may remember that these two worked together years before "Chesapeake Shores" as they both starred in the 2006 rom-com "John Tucker Must Die." The teen movie saw Metcalfe star as the womanizing John Tucker, who upset a bevvy of ladies (including characters played by the likes of Brittany Snow, Sophie Bush, and Ashanti) with his sleazy ways. But that's not all! In 2015, they teamed up again for the horror movie "Dead Rising: Watchtower," while Ory also revealed to PC Principle that Metcalfe worked with a friend of hers on another project. "We knew each other pretty well going into our show, which was great starting off having a relationship with somebody that you have a history with. It was a nice shortcut," she told Parade in 2019.
Metcalfe also joked about all the times he and Ory have found themselves working together during a 2016 chat with PC Principle – and he had nothing but sweet words for his multiple-time co-star. "She's a great co-worker, a great actor and a really good friend, so it makes it easy," he revealed. "We love working together and she takes what she does very seriously and she's very collaborative. So, it's fun and when you are having fun with somebody, I think it comes up on screen as chemistry."
Are Meghan Ory and Jesse Metcalfe dating?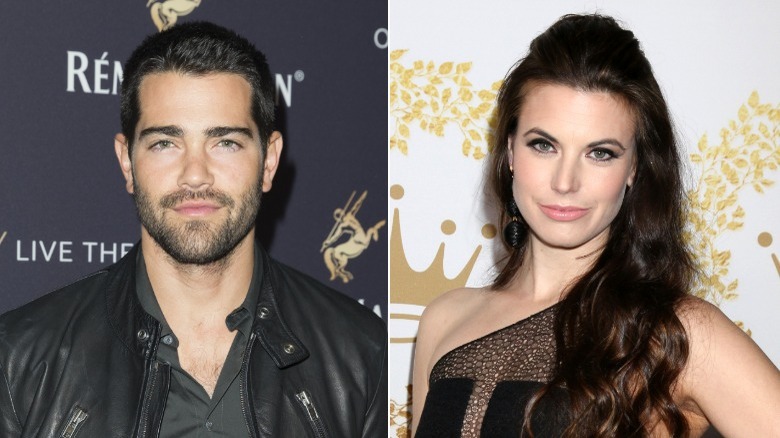 Lev Radin & Kathy Hutchins/Shutterstock
Woah. Not so fast, you Hallmark romance-lovers! Though we sure do love to see a TV/movie romance spill into the real world, that's not happening here. Jesse Metcalfe joked about people sometimes willing him and Meghan Ory together in a more romantic sense to PC Principle, but made it pretty clear their relationship is purely platonic. "We've been told time and time again that we have great chemistry together which I think we both chuckle about a little bit because she's married and I'm engaged and we are just the best of friends," he said. Ory has been married to fellow actor John Reardon since 2008, while Metcalfe, at the time, was engaged to Cara Santana.
But while there's nothing romantic going on here, it sounds like all those years of working together and growing a friendship have laid down quite the solid foundation for these to form a sweet platonic bond. "We have a really great shorthand with each other when we need to talk about our characters or make changes to the story, the script or dialogue; it all happens quite quickly, so it's pretty simple and nice after all this time," Ory explained to Parade of working with Metcalfe on "Chesapeake Shores."