TLC Star Chilli And Matthew Lawrence's Friendship Has Turned Romantic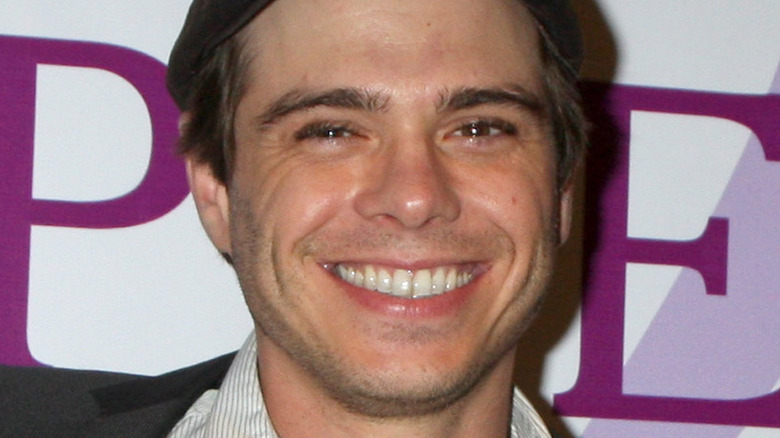 Kathy Hutchins/Shutterstock
Matthew Lawrence seems to be moving on from 2022's divorce drama with ex Cheryl Burke. The actor and "Dancing with the Stars" pro finalized their divorce last September after three years of marriage, per the Los Angeles Times. Citing "irreconcilable differences," Burke first filed for divorce in February 2022, noting that they officially separated one month prior. 
Despite the divorce finalization, however, the couple stayed embroiled in a legal battle over custody of their dog, Ysabella, who was originally gifted to Burke from Lawrence. In October 2022, Burke emotionally told ET that the whole situation was "just cruel." On her podcast, "Burke in the Game," the pro dancer elaborated that a trial will proceed in January 2023 unless Lawrence "all of a sudden calls it off." As Burke summarized, "I'm just still really hurt by the whole situation. You know, that's my dog. Ysabella is my daughter. I'm a dog mom."
Although Lawrence has yet to back down from the custody battle, it appears his romantic life is at least moving forward in 2023.
Matthew Lawrence and TLC's Chilli are a match made in 90s pop heaven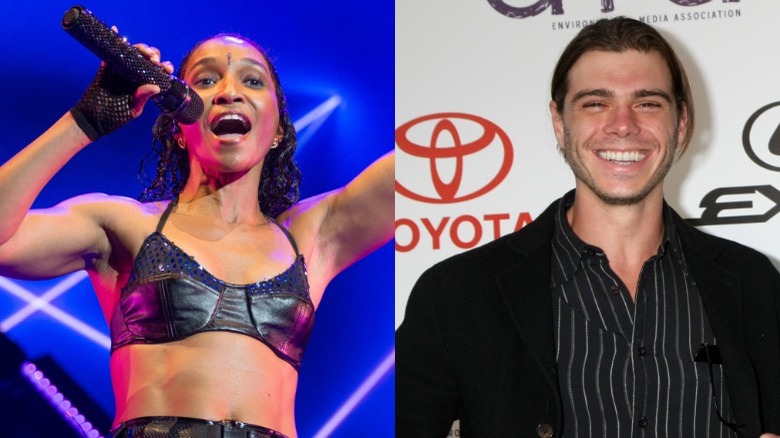 Rick Kern/Getty & undefined & Kathy Hutchins/Shutterstock
Matthew Lawrence is no scrub in TLC singer Chilli's eyes. Rozona "Chilli" Thomas' publicist, Christal Jordan, confirmed to People that the two entertainers became romantically entangled right before Thanksgiving 2022. Both reaching superstardom in the 1990s, Chilli with TLC and Lawrence as an actor alongside his brothers, the pair was previously sighted getting cozy on a Hawaiian beach last August, per TMZ. 
According to Jordan, Chilli and Lawrence spent Thanksgiving and Christmas together in her native Atlanta, where the singer introduced Lawrence to her family. The publicist also offered her own two cents on the duo's romance, telling People, "I've been with Chilli since 2005 and I've never seen her this in love. She is glowing. They are really cute together."
Chilli and Lawrence also made their Instagram debut on New Year's Eve, sharing a stylized video of them dancing in onesies to A-ha's "Take on Me." Lawrence's "Boy Meets World" costar Danielle Fishel gushed in a comment, "This makes me very happy!!" The last time Chilli was part of a celeb power couple was her early aughts relationship with Usher, per InStyle. Dating from 2001 to 2003, the "Waterfalls" singer has repeatedly given interview soundbites that hinted his infidelity ended their romance.