Mark Consuelos Slams Kelly Ripa's Body Shamers After Posting Bikini Pic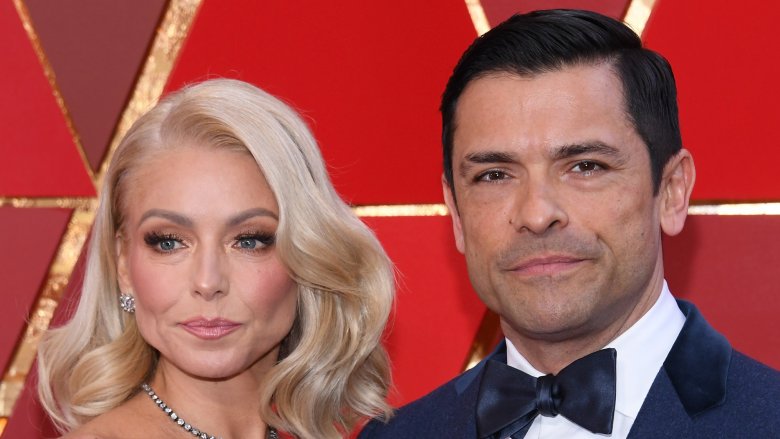 Getty Images
Mark Consuelos is speaking out.
On Wednesday, March 28, 2018, the Riverdale actor hit back at body shamers who criticized his wife of almost 22 years, Kelly Ripa, after he posted a snapshot of her wearing a bikini on Instagram over the weekend.
"I wanted to take a couple days to weigh in. Probably should've earlier arguably. But I wanted to be above it. Well, now I'm not," he wrote in a lengthy response in the photo's comments section (via E! News). "I posted this pic of the women I most admire as a playful tribute to my wife who I'm proud of in endless ways. She works extremely hard in her professional life and her commitment to exercise, healthy diet is admirable and the benefits show."
He continued, "Yes she's wearing a bikini at age 47 and will no doubt wear one for many years to come. If that offends you in some way, if it triggers you, or some other psychosis you're suffering from, I suggest you get over it and get used to it."
"To all the males that had something negative to say... I suggest you bring it up with me if I'm ever lucky enough to run into you. I'm going to get back to my vacation now. Thanks for allowing me to express myself."
In his conclusion, the actor sweetly wrote, "I love you @kellyripa...keep killing it." 
Well said!
As Nicki Swift previously reported, Consuelos, 46, shared said photo of Ripa wearing a bikini as she stood in the ocean on Sunday, March 25. He wrote in the caption, "Sultry Sundays with the sexy one are my fave." However, a number of social media users appeared to disagree, as internet trolls began to leave negative comments about the Live with Kelly and Ryan co-host's exposed body.
"Kelly's gorgeous, but isn't there a cutoff age where age appropriateness comes into play? Just because you can rock a bikini, doesn't mean you should," one comment read, while another social media user claimed she had the "body of a boy" and "needs to eat something."
Luckily, some of Ripa's fans were quick to come to her defense. As one commenter wrote, "The ones that tell your wife, she's too old, she needs to eat, she has boy body, are the very same people that have a million insecurities."