Andy Cohen Sets The Record Straight On Ryan Seacrest's NYE Snub Accusation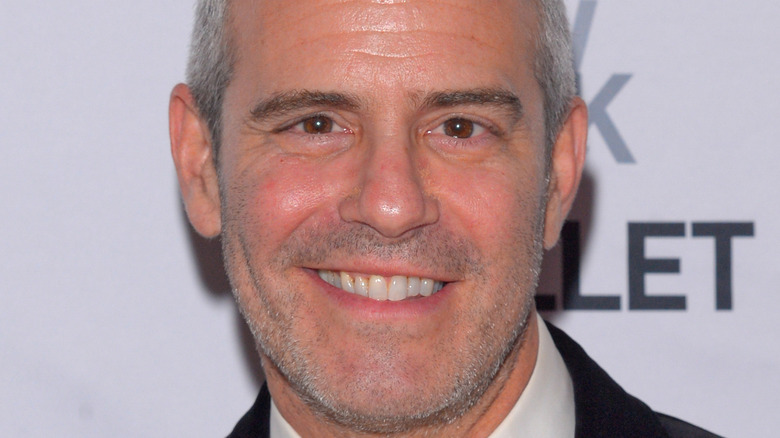 Ron Adar/Shutterstock
Andy Cohen and Ryan Seacrest's feud wages on. The two on-air personalities first butted heads when Cohen took a shot at Seacrest during CNN's 2021 "New Year's Eve Live" broadcast. "If you look behind me, you'll see Ryan Seacrest's group of losers performing. I'm sorry but if you're watching ABC, you're watching nothing," the "Real Housewives" producer stated, per Us Weekly. He later apologized for his comment and shared, "The only thing is that I slammed the ABC broadcast and I really like Ryan Seacrest and he's a great guy. I really regret saying that, and I was just stupid and drunk and feeling it."
After Cohen's drunken on-air antics, CNN banned their hosts from drinking alcohol during their New Year's Eve coverage (per Entertainment Weekly). Seacrest weighed in on the new rule and shared, "I don't advocate drinking when one is on the air. I don't know how that started as a tradition, but it's probably a good idea [to scale back], CNN." He then seemingly shaded Cohen by comparing him to his co-host, Anderson Cooper. "There's some pretty respectable people or at least one, right? I think there's a serious journalist and then a friend of mine who has a lot of fun, but it's probably a good idea," Seacrest added.
Although AC2 were sober during their broadcast this year, Seacrest accused Cohen of another infraction, which had the "Watch What Happens Live" host defending himself.
Andy Cohen refutes Ryan Seacrest's claims he didn't wave hello during NYE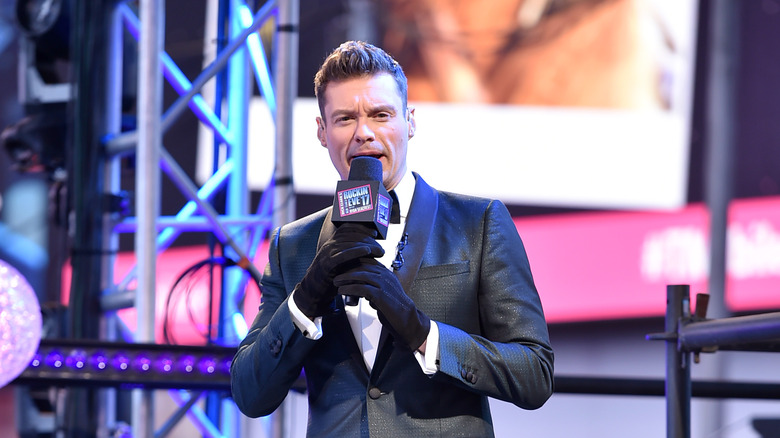 Theo Wargo/Getty Images
During an episode of "Live! With Kelly and Ryan," Ryan Seacrest described trying to get the attention of Andy Cohen and Anderson Cooper during their New Year's Eve coverage. "I just wanted to wave and say hi. You know, they have a great show. And you know, Anderson, the best. He turns around and he says, 'Have a good show.' Class ... class. Andy did not turn around," he claimed.
Cohen took to his SiriusXM show, "Radio Andy" to clap back at Seacrest. "Ryan, I don't know he's got a bug up about me two weeks in a row," he declared. "I didn't see Anderson turn around and wave, usually what Anderson will do, and I should call him back and ask him about this frankly but I think he'll yell at me if I do," Cohen added.
Cohen then called Cooper to clarify things. "Usually if one of us sees Ryan and turns around and waves we'll say to the other 'Oh there's Seacrest,' so I'm saying you didn't say that to me this year," Cohen told his friend. Cooper answered, "You were involved in like something that was coming up ... it all happened so fast it wasn't a big deal. So I assumed maybe you had previously. No, I did not do that, sorry if that was a failing on my part." Now that Cohen explained his unintentional snub, hopefully, he and Seacrest can start the new year with a clean slate.