Sharon Osbourne Speaks Out For The First Time On Mysterious Hospitalization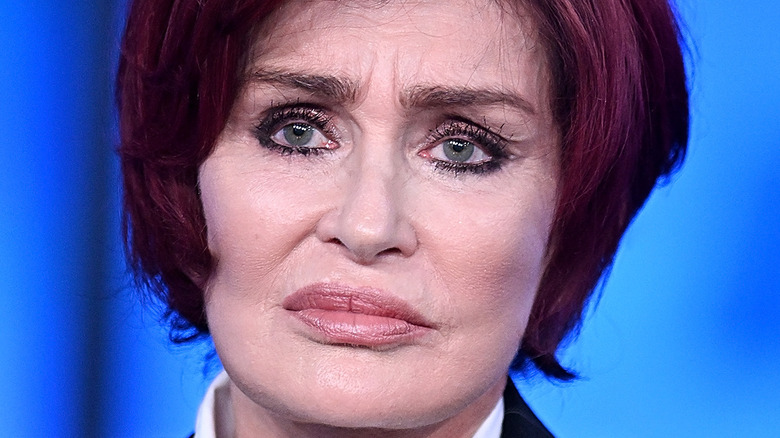 Steven Ferdman/Getty Images
The Osbourne family has been blessed with many things, but well-being isn't one of them. Ozzy Osbourne, Sharon Osbourne, and their son, Jack Osbourne, are all battling health issues. Ozzy revealed he'd been diagnosed with Parkinson's disease in 2020. Adding to his medical woes, Page Six reported the Black Sabbath frontman had more than a dozen pins inserted in his back and neck following a fall. In Ozzy's first TV interview following the surgery, he admitted to "Good Morning America" that he felt depressed about not working and relying on Sharon.
The couple has been married for over forty years, and Sharon has been Ozzy's rock throughout. "Without my Sharon, I'd be f***ing gone," Ozzy admitted to The Guardian in 2022. However, Sharon's had her own health troubles over the years, which have escalated recently. According to People, the Osbourne matriarch was diagnosed with cancer in 2002. After it spread to her lymph nodes, she had to have part of her colon removed and underwent chemotherapy.
In 2012 Sharon had a double mastectomy. She vowed to People that after suffering the grueling 13-hour-long operation, she'd never have plastic surgery again, but then had a botched facelift in 2021 (per The Times). Given Sharon's long history of medical scares, it's no wonder everyone was concerned when she was rushed to the hospital after fainting on the set of her son Jack's show, "Night of Terror." Sharon spoke out for the first time about her mysterious hospitalization on the UK's "The Talk." 
Sharon Osbourne's mysterious hospitalization has doctors baffled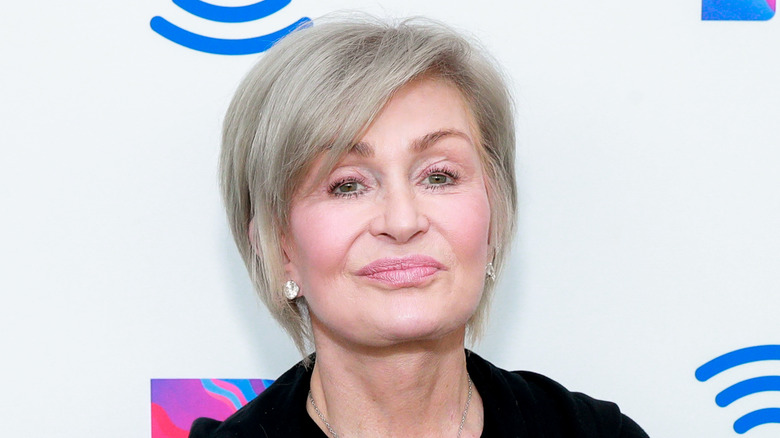 Rich Fury/Getty Images
In December 2022, Sharon Osbourne was hospitalized due to an unclear medical issue. TMZ reported that the TV host passed out while filming an episode of her son Jack Osbourne's show, "Night of Terror," at the Glen Tavern Inn. The hotel's manager confirmed that EMS staff had been called to an "emergency" situation, but no other information about the incident was released. Sharon finally broke her silence during an episode of her British TV show, "The Talk," giving viewers an update on her "holiday trip to hospital."
"It was the weirdest thing, I was doing some filming, and suddenly they tell me that I fell for 20 minutes," she shared, revealing that she was rushed to the hospital before being transported to another facility. Sharon said the reason for her collapse still remains a mystery. "I did every test over two days, and nobody knows why," she admitted. One reason was quickly ruled out: It was nothing "to do with the vodka," as one host jokingly asked.
Before the collapse, Sharon's most recent medical issue was battling COVID. Deadline reported that she contracted it in May 2022 while caring for Ozzy Osbourne. He'd been stricken by the virus, along with their daughter Kelly Osbourne. Sharon's symptoms resulted in her being hooked up to an IV. She took to Instagram to share a pic. "Covid," she captioned the photo of her in bed, looking gaunt and tired while flashing a peace sign with a drip attached to her arm.