Teen Mom's Maci Bookout Granted Temporary Protection Order From Ex Ryan Edwards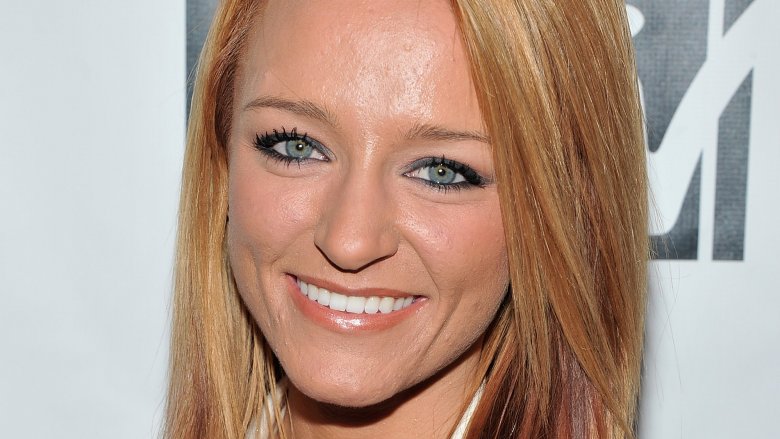 Getty Images
A judge has temporarily ruled in Maci Bookout's favor.
According to Radar Online, the Teen Mom star was granted a temporary protection order from ex Ryan Edwards on Monday, April 2, 2018.
"The temporary protection order will stay in effect until their court hearing [on May 21]," a Hamilton County Circuit Court clerk told the gossip rag. 
Bookout's filing included herself as well as her three children: son Bentley, 9, with whom she shares with Edwards, and daughter Jayde, 2, and son Maverick, 1, with whom she shares with husband Taylor McKinney. The hearing for McKinney, who also filed an order of protection against Edwards, has been postponed until the same date.
According to court documents obtained by the publication, Bookout claimed that Edwards had threatened her on multiple occasions. "He has left voicemail messages threatening to show up at my house and take my son," she alleged, adding that her ex doesn't have any custodial rights to Bentley. "He has made threats to show up and hurt me if I don't answer my phone." 
On one particular incident in May 2017, the reality TV star claimed that Edwards "showed up under the influence of heroin" during one of Bentley's baseball games, adding that he "got in [her] face, yelling and threatening to hurt [her]."
Stating that "his behavior and actions are getting worse," Bookout explained, "I am fearful for my three children and myself, and what he may do, based on his threats."  
As Nicki Swift previously reported, Bookout, 26, and McKinney, 28, filed their orders of protection on Thursday, March 29 — shortly after Edwards' recent arrest. On Tuesday, March 27, the 30-year-old was busted at his Tennessee home for allegedly violating his probation from a previous heroin possession charge. He was released on $5,000 bond that evening.
His wife, Mackenzie Standifer, has since come to his defense, telling Radar Online, "Possession of heroin was the original charge from April before he went to rehab. Part of his case was he had to be booked. Everything is fine. He took a drug test yesterday and passed."
Edwards' arrest occurred the day after it was announced that he and Standifer, 21, are expecting their first child together. The couple had secretly married in May 2017, just before Edwards went to rehab for drug abuse.