Beyonce And Britney Spears Reportedly Won't Be Teaming Up Anytime Soon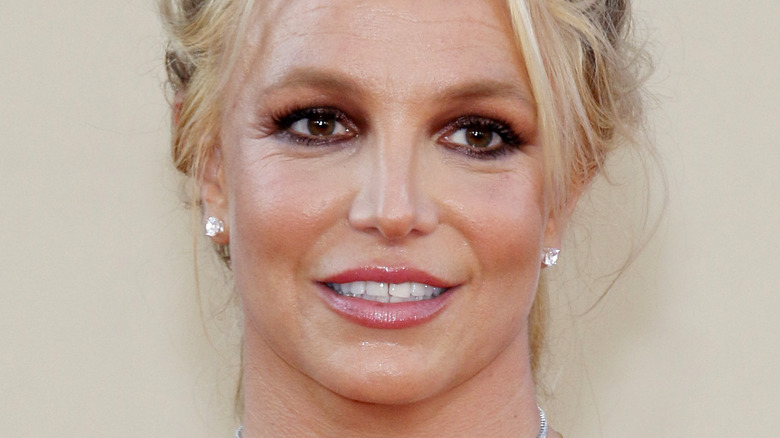 Tinseltown/Shutterstock
On November 12, 2021, Britney Spears was freed from her 13-year conservatorship, per NBC News. The "...Baby One More Time" singer took to social media to express her excitement as she started a new chapter of life. "Good God I love my fans so much it's crazy!!!" she tweeted moments after the court ruled her freedom. "I think I'm gonna cry the rest of the day!!!! Best day ever ... praise the Lord ... can I get an Amen????"
Spears then began to adventure out a little bit, sharing a visit to the club with her assistant in July 2022. "This is my first time at a bar, first time," the singer said in a series of videos posted on her Instagram Story (via Page Six). "I feel so fancy and I feel so sophisticated." She captioned her videos: "So glad they took my rights away for 13 years to have a cocktail. I'm so grateful y'all."
Since being freed, Spears has also started to pick up her music career again. She collaborated with Elton John, creating a remix of his hit song "Tiny Dancer" called "Hold Me Closer." The "Rocket Man" singer told The Guardian that he had been following Spears' story from conservatorship to freedom, and felt that this was the perfect project to kickstart her singing career again. But it seems that collaborations with Spears haven't worked out with other pop stars in the industry.
Britney Spears was asked to be in Beyonce's music video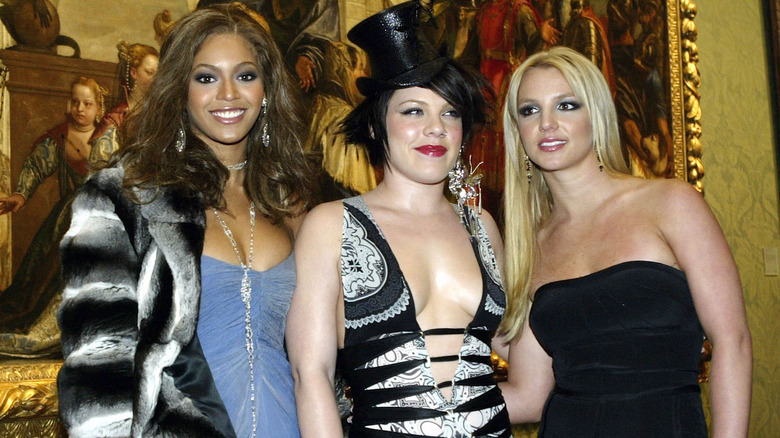 John Gichigi/Getty Images
In 2004, Britney Spears, Beyoncé, Pink, and Enrique Iglesias were a part of a gladiator-themed Pepsi commercial. The ladies of the group were prepared to fight, as Iglesias was sitting back and watching the battle unfold. However, the ladies refused to fight and instead got the crowd singing Queen's "We Will Rock You."
Nearly a decade later, it was reported that Beyoncé had asked Spears if she wanted to be in her new music video, exciting fans to see the two pop icons collaborate again. But according to Page Six, the project "fell through." The media outlet reported that it's not known why the collaboration didn't work out.
In September 2022, will.i.am also expressed his excitement for Spears as she restarted her life as a free person. He also teased a potential future collaboration with the "Gimme More" singer. "There's been things in the works," he told "Good Morning Britain" (via My London), adding that they had some songs they already collaborated on that weren't released. However, he neglected to share more, saying, "I can't reveal. I live a very private life." The last time that the Black Eyed Peas member and the "Toxic" singer collaborated was in 2012, releasing the song "Scream & Shout."