Britney Spears Celebrates A Big First Since She Gained Freedom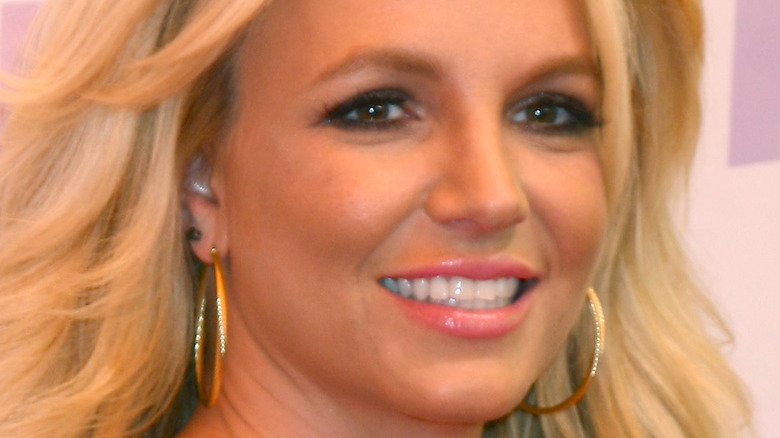 Kathy Hutchins/Shutterstock
Pop music sensation Britney Spears was in a conservatorship for nearly 14 years. After incidents that included the singer shaving her head and hitting a paparazzi car with an umbrella, Britney's mental health was questioned which then led to her father, Jamie Spears, to control important aspects of her life, per Harper's Bazaar. On November 12, 2021, the "Toxic" singer was finally free.
"Good God I love my fans so much it's crazy!!!" Britney posted in a caption on Instagram after she was freed from her conservatorship (per USA Today). "I think I'm gonna cry the rest of the day !!!! Best day ever ... praise the Lord ... can I get an Amen."
However, according to The Hollywood Reporter, the legal battle is far from over. The "...Baby One More Time" singer's attorney is actively investigating how Britney was treated during the time she was put under conservatorship, hoping to uncover any "wrongdoings" her father is responsible for. But amid all of this, the singer is having fun with her freedom and just reached a milestone in her life.
It's baby's first bar for Britney Spears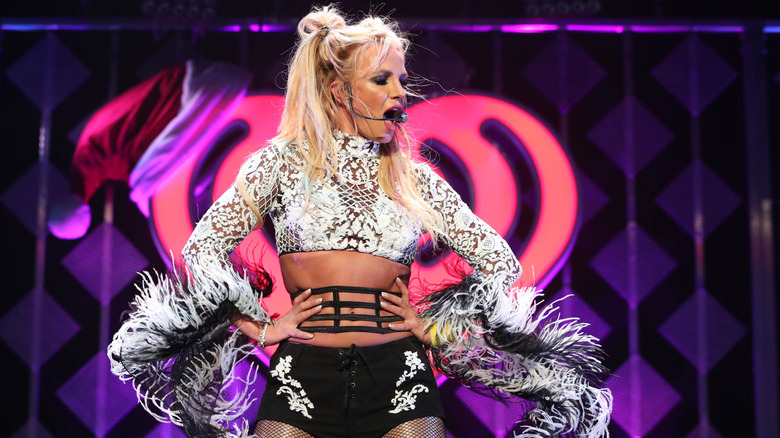 Christopher Polk/Getty Images
Throughout her conservatorship, Britney Spears wasn't able to drink alcohol. According to Insider, the "Circus" singer said in a now-deleted Instagram post that her father Jamie Spears didn't allow her to drink a sip of it, and that she doesn't "even really like alcohol" anymore. She also mentioned that she was drug tested at least three times a week, despite the fact that she didn't like to drink. But it seems that the singer is enjoying being able to have the choice to drink.
"This is my first time at a bar, first time," Britney said in an Instagram Story on July 28 (via Page Six). "I feel so fancy and I feel so sophisticated." Her assistant, Victoria Asher, was with her and filming the moment. "We're having a little beverage," she added. The singer captioned her video, "So glad they took my rights away for 13 years to have a cocktail. I'm so grateful y'all."
Britney is still being supervised in a way, despite having the freedom to make choices in her life. According to The New Yorker, if the singer does anything that is deemed "irresponsible," it can be used against her in another legal battle. Furthermore, it will be used as evidence that she can't control her own life. We wish Britney nothing but the best as she navigates this new chapter.