Britney Spears Won't Have To Go Through Worst Legal Nightmare With Her Father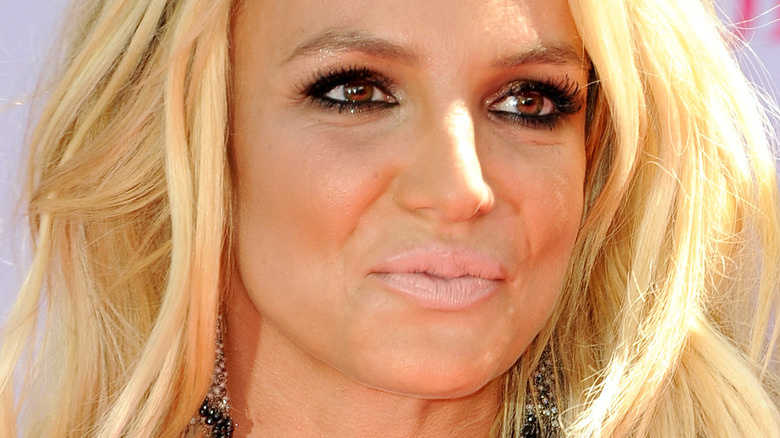 Tinseltown/Shutterstock
We may receive a commission on purchases made from links.
Britney Spears' conservatorship officially ended after 13 years in November 2021, but there seems to be no end in sight for her family's feuding. Following the groundbreaking verdict, the "Toxic" singer called sister Jamie Lynn Spears "scum" for publishing a memoir titled "Things I Should Have Said," in which she wrote about Britney. The singer's lawyer, Mathew Rosengart, said the tome was filled with "misleading or outrageous claims" about his client, per Rolling Stone, and demanded that Jamie Lynn "cease and desist from referencing Britney derogatorily during your promotional campaign." For her part, Jamie Lynn reached out to Britney with an olive branch, but received no official response.
At the same time, Britney's legal battle with her dad, Jamie Spears, also heated up. Anyone who thought the pair might stop butting heads following the end of the #FreeBritney movement was wrong. In fact, their feud has gotten even nastier. Back in December 2021, per People, Jamie asked a court to order Britney to pay all of his attorneys' fees related to "ongoing fiduciary duties relating to the winding up of the Conservatorship of the Person and Estate." Britney's lawyer was quick to fire back, saying Britney shouldn't have to spend any more money on her father and claiming that "his petition is not only legally meritless, it is an abomination." Now it's 2022 and the father-daughter legal battle is still far from over.
Britney Spears' legal battle with dad Jamie Spears drags on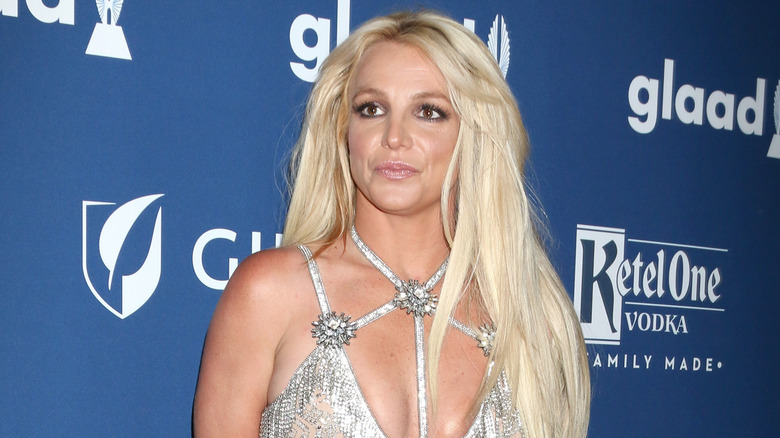 Kathy Hutchins/Shutterstock
The two Spears lawyers were back in court in January 2022, going head-to-head about whether or not Britney Spears owed dad Jamie Spears anything else while wrapping up of her Conservatorship. According to People, Jamie's lawyer, Alex M. Weingarten, slammed claims that Jamie tapped his daughter's phone and bugged her bedroom as false and asked the judge to unseal Britney's health records to help prove his innocence. Jump to July 2022, and Jamie denounced the allegations in a sworn declaration, saying, per People, "I never conducted or authorized any surveillance of Britney's bedroom at any time."
Meanwhile, on July 14, the judge presiding over the case, Judge Brenda Penny, ruled that Jamie would have to sit for a deposition in California by August 12, per People. At the same hearing, she said she needed more time to decide whether or not to order Britney to also sit for a deposition. Britney's lawyer, Mathew Rosengart, argued that the request made no sense because "you don't sit down a victim to be deposed by a victimizer." In the end, Judge Penny agreed and, on July 27, ruled that the singer would not have to be deposed and would not have to answer any questions from her dad's legal team because no relevant evidence could come from it, per Variety. Now, Jamie is due back in court in mid-August and Rosengart said he's happy "the day of reckoning for Mr. Spears has come." Meanwhile, Weingarten maintained that "Mr. Spears did right by his daughter."