Twitter Is Buzzing Over Coachella's 2023 Lineup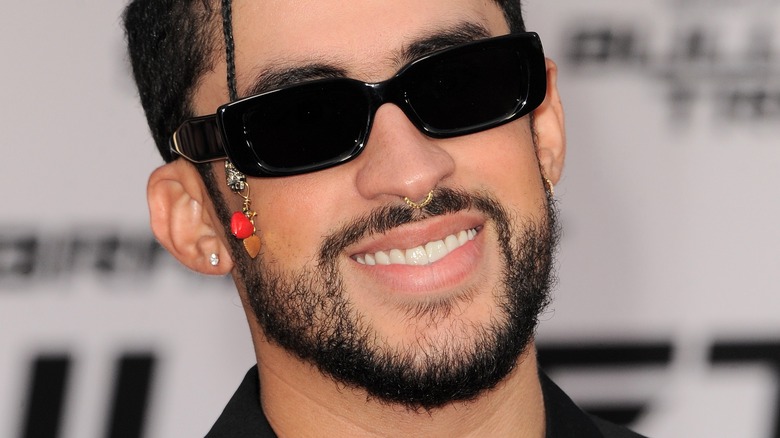 Tinseltown/Shutterstock
It's almost that magical time of the year when thousands of music lovers, dressed in their desert finest, overtake the Coachella Valley to hear some of their favorite artists perform. Not just music — from celebrities to fashion, tech, and more, Coachella has become one of the most influential music festivals in the world. Every year fans hope and wish that their favorite artists will be on the lineup.
The 2023 lineup has been highly speculated. One of the acts that were already confirmed was Frank Ocean. In 2021, Coachella co-founder Paul Tollett revealed that Frank Ocean would be one of the three headliners at the 2023 Coachella, per Los Angeles Times. The outlet shared that Tollett decided to share the headliner as far as advance as he did because "fans deserve reassurance after the chaos and uncertainty of the last year and a half." Still, that left two headlining spots open, and the music festival and the creators behind it decided to keep it close to their chest...until now.
Coachella dropped the lineup and made the exciting news that in addition to Frank Ocean, Bad Bunny and Blackpink would be the other two headliners. Both Bad Bunny and Blackpink have performed at the festival in years past, but this marks the first time both acts will be headlining. It turns out, the headliners are making history for headlining the festival.
Bad Bunny and Blackpink make Coachella history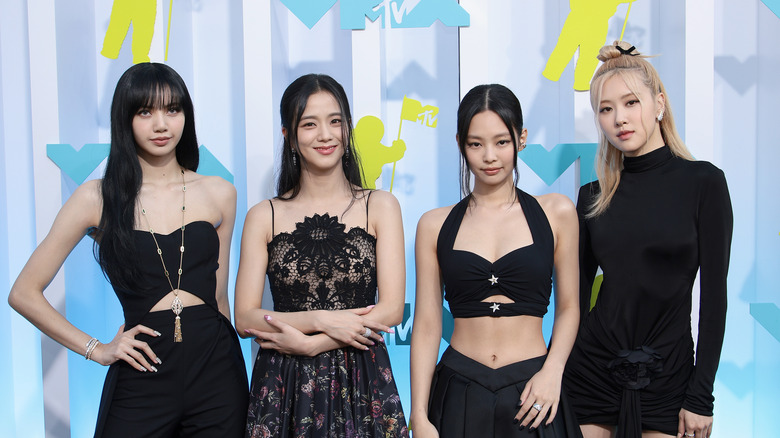 Dimitrios Kambouris/Getty Images
It's an exciting time for music lovers as Coachella has officially dropped the 2023 lineup. Bad Bunny, Blackpink, and Frank Ocean are set to headline the festival. While this is exciting news in itself, it also is making official history. According to Yahoo, Bad Bunny is the first time the festival has had a Latin artist headline. Additionally, Blackpink's headlining spot will be the first time a K-Pop group has ever headlined. So, get ready for an epic festival!
Beyond headliners, you have other amazing artists including Rosalia, Gorillaz, Kali Uchis, Björk, and Burna Boy, among many more. Each year after the Coachella lineup drops, fans and even the artists themselves share their excitement for the upcoming festival. Social media was bombarded with Coachella tweets as everyone could not stop talking about the lineup.
Artist, Labrinth, took to Twitter to share a photo of the Coachella lineup and a photo of himself. He wrote, "So you know I asked you last year what you think about me coming out to see you all. How bout dat?" If there's one thing to know about K-Pop fans it is that they are loyal and devoted. One user wrote on Twitter, "HUUUUGE: @BLACKPINK will return to @Coachella as headliners for Day 2 this year! A major festival moment, I know they're going to bring something huge. Can't WAIT!" Clearly, excitement is building, and it will continue to grow as the festival approaches.