Kaley Cuoco Slams Ex-Husband Ryan Sweeting, Says He 'Ruined' The Word Marriage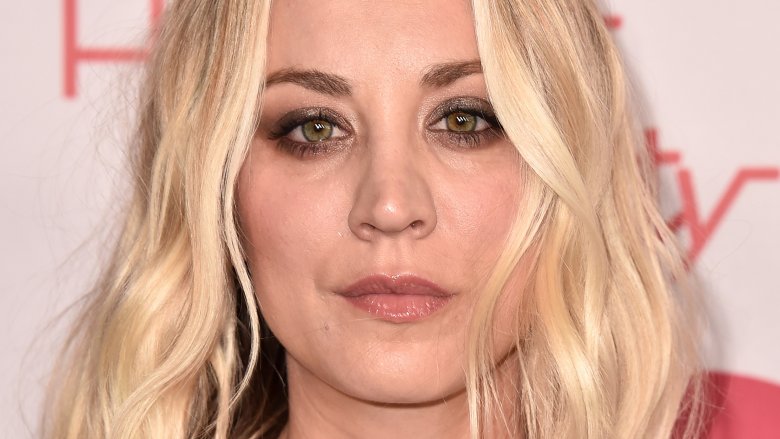 Getty Images
Kaley Cuoco is not mincing words about her ex.
During her May 2018 cover story interview with Cosmopolitan, published on Tuesday, April 3, 2018, the Big Bang Theory star opened up about her first marriage with — and bitter divorce from — tennis pro Ryan Sweeting.
"I honestly thought I wouldn't get married again," Cuoco, who's currently engaged to equestrian Karl Cook, began. "My ex ruined that word for me."
She continued, "I married someone the first time who completely changed. The person I ended up with was not the person I originally met. And that wasn't my fault — that was his. I knew how much I had to give and how much I wanted to receive. I knew I just had to be patient...I had to go through a lot of things, but it brought me to Karl."
These days, Cuoco is focused on wedding planning and running her new production company, Yes, Norman Productions. "I want to be a full-on girl boss," she told the magazine. "I've been in the business so long, and I've worked with the best. I don't let people mess with me. I want to show girls out there that you can be cool, wear yoga clothes, and run your own f**king company. You don't have to be a guy in a suit."
She added, "I want this to be a big company. I want to be sitting down a few years from now and have so many projects going. That's what I'm excited about."
As Nicki Swift previously reported, Cuoco, 32, and Sweeting, 30, got engaged after three months of dating in September 2013, before tying the knot that December in Santa Susana, Calif. The actress filed for divorce after 21 months of marriage in September 2015.
Luckily, she found love again with Cook, 27, after the cute pair met the following March. Before announcing their engagement in November 2017, Cuoco told Us Weekly, "I couldn't be happier. I feel very, very lucky that I found someone like him."