Prince Harry Addresses Spare Memoir Backlash In First-Ever Late Night Appearance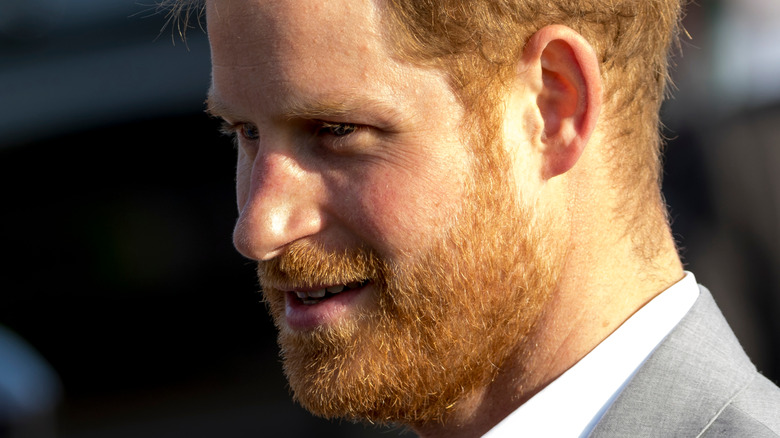 Alan Fraser Images/Shutterstock
Prince Harry and Meghan Markle's decision to step away from the royal family shocked the world. When the separation was announced, the family's statement said, "The Duke and Duchess remain much loved members of the family." But it seems that the relationship between the Duke and Duchess of Sussex and the rest of the royals has gotten worse over time, as Prince Harry and Meghan have continued to tell their side of the story.
In December 2022, the Sussexes released a Netflix docuseries called "Harry & Meghan," hoping to get viewers to understand the real reason why they left the royal family and patch things up, but it only made the family more angry. "[Prince William is] disappointed with Harry for portraying him and the family in a cynical light," a source told Us Weekly. "Harry airing his dirty laundry has only heightened the conflict between the two brothers and resulted in them taking a step backwards."
And with the recent publishing of Prince Harry's memoir "Spare" — which is described as a book "full of insight, revelation, self-examination, and hard-won wisdom about the eternal power of love over grief" — it seems that the Duke of Sussex was prepared for the backlash against him.
Prince Harry reveals why he included his Afghanistan trips in his book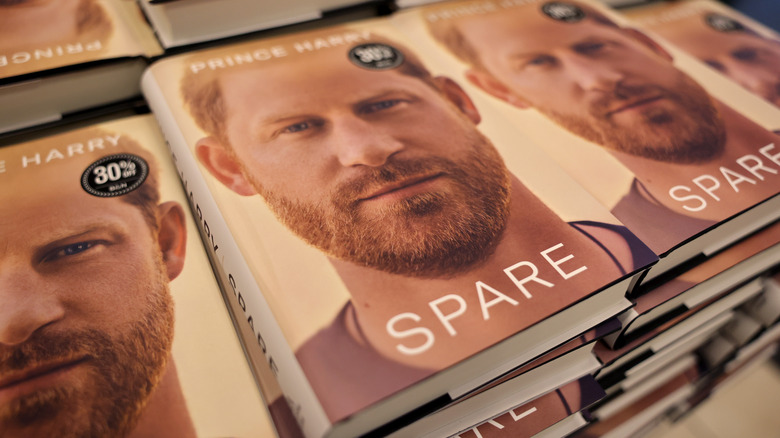 Scott Olson/Getty Images
Prince Harry's memoir faced backlash, especially in regards to his two tours of Afghanistan. "It wasn't a statistic that filled me with pride but nor did it leave me ashamed," the Duke of Sussex wrote (via MSN), telling the story about the people he killed as a co-pilot gunner. "When I found myself plunged in the heat and confusion of combat I didn't think of those 25 as people." He then went on to describe the people he killed as "chess pieces" that were "removed from the board."
Prince Harry cleared the story up on "The Late Show with Stephen Colbert," saying, "Without doubt, the most dangerous lie that they have told is that I somehow boasted about the number of people that I killed in Afghanistan." Harry went on to explain that the reason he wrote about that experience was because he wanted people to be inspired to share their stories "without any shame," and to "reduce the number of [veteran] suicides."
Although Prince Harry is clearing up rumors and defending himself against backlash, he may be facing an even bigger problem in regards to his relationship with the royal family. A source told Vanity Fair last September that King Charles' decision to prevent Archie and Lilibet from becoming prince and princess "depends a lot on what happens in the coming months, particularly with Harry's book and their TV show."