What Kristen Doute Is Doing Now After Leaving Vanderpump Rules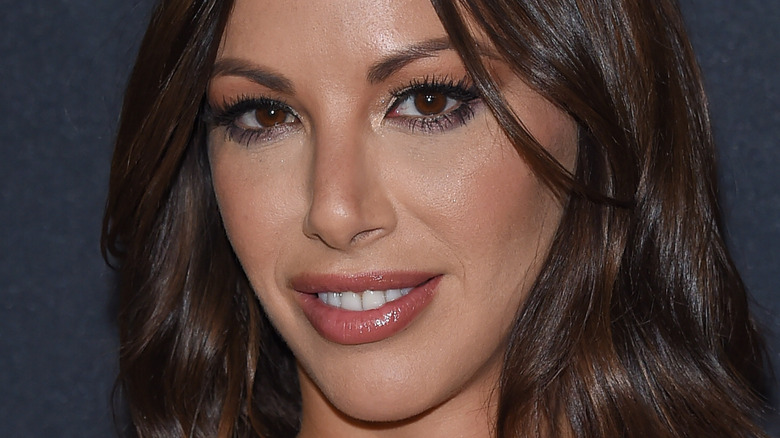 DFree/Shutterstock
There have been plenty of "Vanderpump Rules" moments that made fans gasp, but one of the most controversial came in June 2020 when best friends Stassi Schroeder and Kristen Doute were fired by Bravo over alleged racist behavior. According to Variety, the network decided to cut ties with the pair after cast mate Faith Stowers revealed the BFFs had called the cops on her. The shocking incident took place in 2018 after Schroeder and Doute reportedly saw a Daily Mail article about an African American woman wanted for robbery. Although the accompanying photos were not of Stowers, they called the police anyway and alleged their co-star was the person they were looking for. The network acted swiftly, terminating Schroeder and Doute from the cast. Stowers later told Yahoo Entertainment she wasn't expecting such quick action, but it was welcome. "I'm really happy they did what they did," she told the mag.
Meanwhile, Doute took to Instagram to apologize. "Although my actions were not racially driven, I am now completely aware of how my privilege blinded me from the reality of law enforcement's treatment of the black community, and how dangerous my actions could have been to her," she wrote (via Us Weekly). She also vowed to learn from her mistakes and do better in the future, adding, "I'm ashamed, embarrassed, and incredibly sorry." But, has Kristen Doute kept her word, and what has she been up to since?
Kristen Doute was itching to get back on TV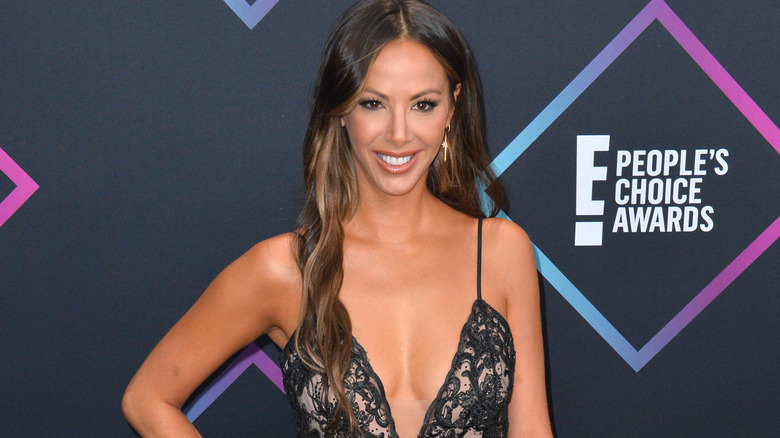 Featureflash Photo Agency/Shutterstock
Kristen Doute was in the middle of promoting her book, "He's Making You Crazy: How to Get the Guy, Get Even, and Get Over It" the very same week she was fired by Bravo. Yet despite having another project to focus on, she couldn't get TV off her mind, or out of her heart. Speaking to Hollywood Life in September 2020, the reality TV star explained, "[I'm] an entertainer at heart." That's why she was itching to return to the small screen, especially on a show with a similar format to "Vanderpump Rules." "I loved what we did for almost a decade and I would do it again in a heartbeat," she gushed. Doute even admitted to hoping that "Vanderpump Rules" would get canceled because that would free up its cast to work on other projects, preferably with her. "I hope that they get a next season, but in my heart of hearts I [also] don't so that we can all do something together," she confessed.
In the meantime, Doute continued to promote her book, while also working on her clothing line, James Mae. The Los Angeles-based label, which she co-founded with Magen Mattox, sells graphic T-shirts for men and women, starting at $36, as well as sweatshirts and accessories, like sunglasses and bucket hats.
Kristen Doute launched a podcast — and found love
While she was waiting to get back on TV, Kristen Doute found another creative outlet: podcasting. The reality alum launched "Sex, Love, and What Else Matters" with co-host Luke Broderick on November 30, 2022 and, during its debut episode, she admitted to hooking up with Luke at a friend's wedding. Then, just a few weeks later, she confirmed they were more than just a fling. "Luke and I are f***ing dating, you guys," Kristen enthused, per Life & Style.
Doute had previously dated Alex Menache, but they called it quits in June 2022 after two years together. While moving out of his place, she shared on Instagram (via Us Weekly), "Moving day is hard. Leaving memories behind is even harder." As she told her new beau on the show, she was weary about dating again, especially so soon after her split. "I love you so much, but just the thought of being someone's girlfriend again threw me through a loop because I want to be a wife and I want to be a mother," Doute shared. "I was so tired of being a girlfriend for a couple of years and then having s**t fall apart." There was also their age difference and the fact that he lives in a different state to take into account, but perhaps the biggest hurdle was his passion for hunting and fishing. Doute, a lifelong vegetarian, told listeners, "That truly was the one thing that was, like, a little difficult for me in the beginning." Even so, she's giving love another chance.