The Truth About Stassi Schroeder And Kristen Doute's Friendship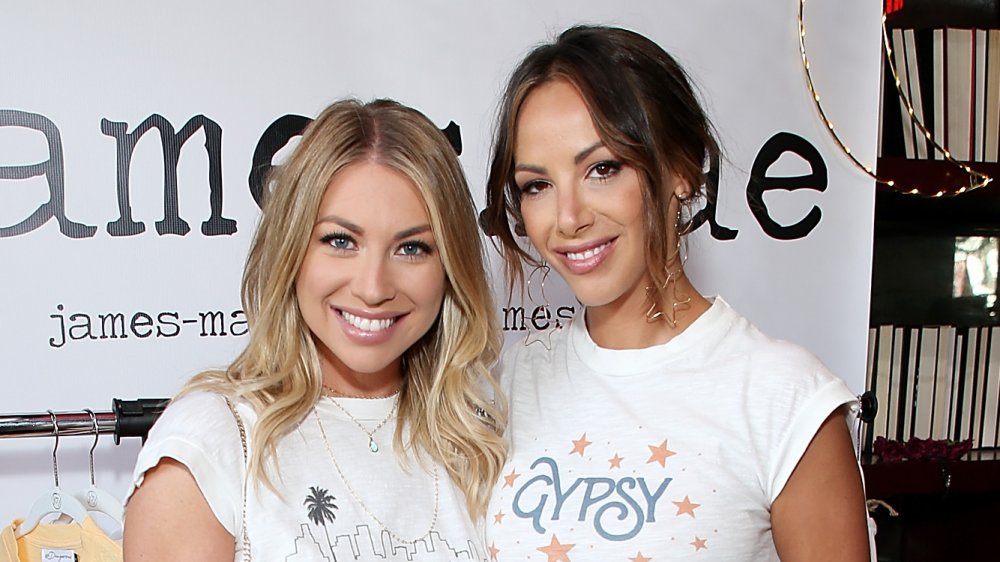 Phillip Faraone/Getty Images
When Vanderpump Rules started back in 2013, Stassi Schroeder and Kristen Doute were best friends. During the second season, Stassi slapped Kristen in the face when Kristen admitted to sleeping with Stassi's ex-boyfriend Jax Taylor while in a relationship with Tom Sandoval. During Season 3, Stassi was done working at SUR, not a fan of Kristen's, and decided to distance herself from the rest of the cast in order to be with her then-boyfriend Patrick Meagher, who was based in New York.
By Season 4, Stassi wasn't even a full-time cast member on the Bravo show, making guest appearances, and trying to get back in the group's good graces after she returned from New York. The first person who accepted her back into the fold was Kristen, who even let Stassi live with her for a little bit as she looked for an apartment in California. After Kristen and Stassi became friends again, most of the other cast members followed suit. 
Kristen, Stassi, and Katie Maloney referred to themselves as "the Witches of WeHo" for years. The trio was such a tight-knit group, with Stassi revealing in February 2018 that Kristen and Katie introduced her to her now-fiancé Beau Clark. With that said, it seemed like a given that both Katie and Kristen would be bridesmaids in Stassi and Beau's wedding, but Kristen was on the outs with Stassi and Katie during the most recent Vanderpump Rules season... and then Kristen and Stassi got fired, which ironically brought them together again.
Stassi Schroeder and Kristen Doute got fired at the same time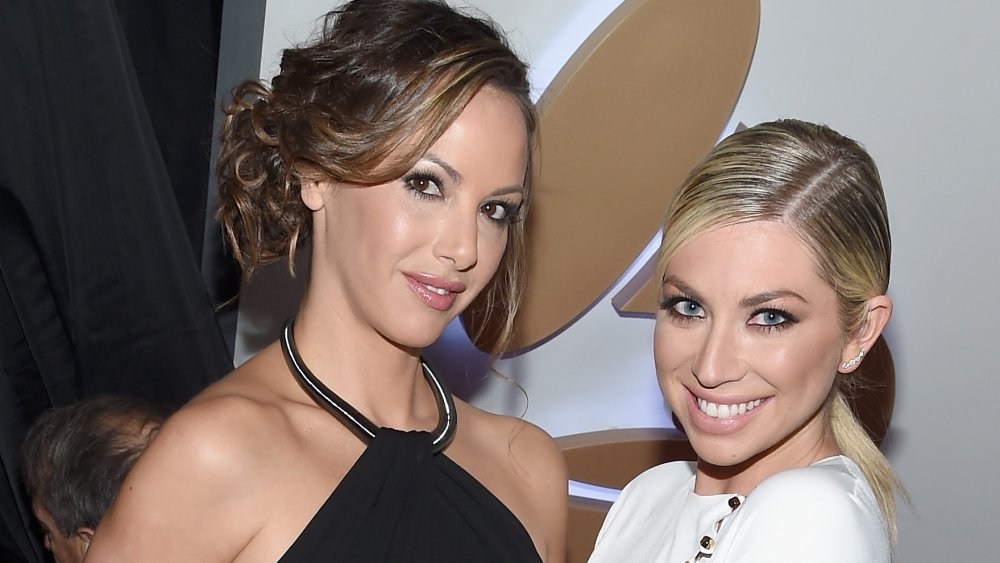 Larry Busacca/Getty Images
In June 2020, Bravo announced that four cast members were fired from Vanderpump Rules following racially offensive comments and behaviors. When the network issued a statement to Variety, there was no mention of the reasons behind the termination, but each of them had something in common. Tweets with racial slurs surfaced from Max Boyens and Brett Caprioni's pasts. Meanwhile, Kristen Doute and Stassi Schroeder faced backlash for calling the police on former Vanderpump Rules cast member Faith Stowers, who's a Black woman, for a crime that she didn't commit in 2018. Additionally, Kristen boasted about the move in a now-deleted tweet, and Stassi did the same during a now-deleted podcast interview.
Soon after the firings, Variety reported Stassi was dropped by her agent and her publicist. Then, Kristen and Stassi hired the same crisis management team and issued a joint statement to Deadline and other media outlets: "Stassi and Kristen acknowledged what they did was wrong, have apologized and been punished. Without casting aside their actions or the impact of those actions, they want to move forward as part of the solution in ways that are productive, meaningful and sincere. Both of them recognize actions speak louder than words and that is what will guide them as they move forward." The joint statement made it seem like Kristen and Stassi made up after their year-long feud, which was rooted in Stassi and Katie Maloney's frustrations with Kristen's on-again-off-again relationship with ex Brian Carter.

Stassi Schroeder and Kristen Doute have been hanging out again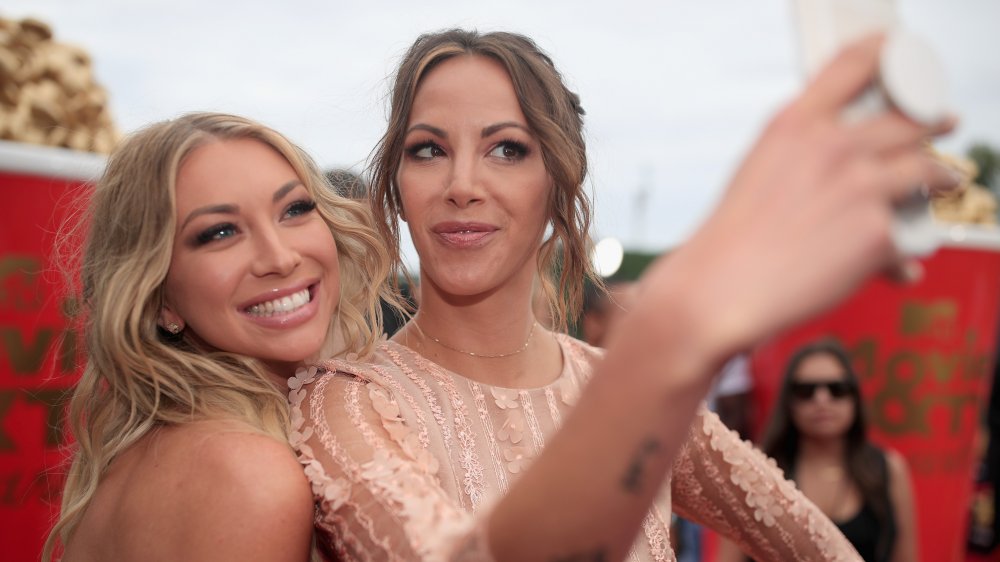 Christopher Polk/Getty Images
Days after Stassi Schroeder got fired, news leaked that she was pregnant. On June 16, 2020, Stassi's new rep confirmed reports, telling Page Six, "Stassi and Beau [Clark] will be welcoming their first child the first week in January and are grateful and eager to begin the next chapter of their lives as parents." On June 23, 2020, Stassi announced that she and Beau are having a baby girl. The next day, Daily Mail shared photos of Stassi's birthday celebration, and, spoiler alert: Kristen Doute made the guest list.
Stassi hasn't talked about the status of their friendship, but in July 2020, Kristen revealed on the Hollywood Raw podcast, "We've definitely been, you know, in contact a lot more than we have been lately." In regard to the pregnancy, Kristen said, "I'm sorry it's all happening at this time, but I'm so happy for her and Beau." She also acknowledged, "I've seen her a couple times. I think everyone knows that. I was grateful that she kind of let me in on the news earlier and I just want to keep her calm and happy and keep the baby healthy and happy."
When it comes down to it, Kristen explained, "She's pregnant with her little baby girl and I'm just trying to support her and she's doing the same for me." While it's not clear how close Kristen and Stassi are currently, they seem to be in a way better place than they had been on their last Vanderpump Rules season.