Todd And Julie Chrisley Officially Begin Their Prison Sentences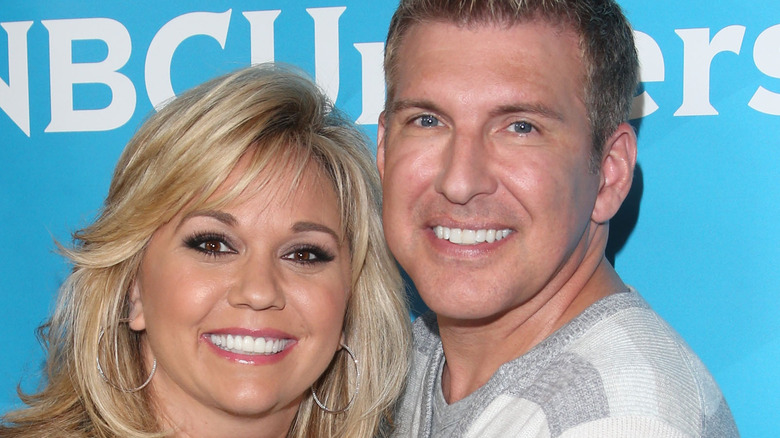 Mark Davis/Getty Images
In November 2022, Todd and Julie Chrisley were sentenced to prison for tax fraud. "The jury's unanimous verdict sets the record straight," prosecutors wrote after the sentence was determined (via CBS News). "Todd and Julie Chrisley are career swindlers who have made a living by jumping from one fraud scheme to another, lying to banks, stiffing vendors, and evading taxes at every corner."
In 2019, when the legal trouble started for the reality television stars, Todd took to Instagram to defend himself and his family. He claimed that it was a former employee who framed them. "We have nothing to hide and have done nothing to be ashamed of," he said in his lengthy statement posted to the social media platform. "Not only do we know we've done nothing wrong, but we've got a ton of hard evidence and a bunch of corroborating witnesses that proves [sic] it."
Savannah Chrisley continued that thought as she explained her feelings on her "Unlocked" podcast. She started out by saying that when people have "done something wrong," it's only fair for that person to "suffer the consequences" for their wrongdoings. "But the unfortunate part is that there's a lot of times where we suffer the consequences for other people's actions," she added. However, the family knew that January 17 would be the day that changed their lives forever, as Todd and Julie reported for their prison sentences.
The family bond remains strong as Todd and Julie Chrisley begin their prison sentence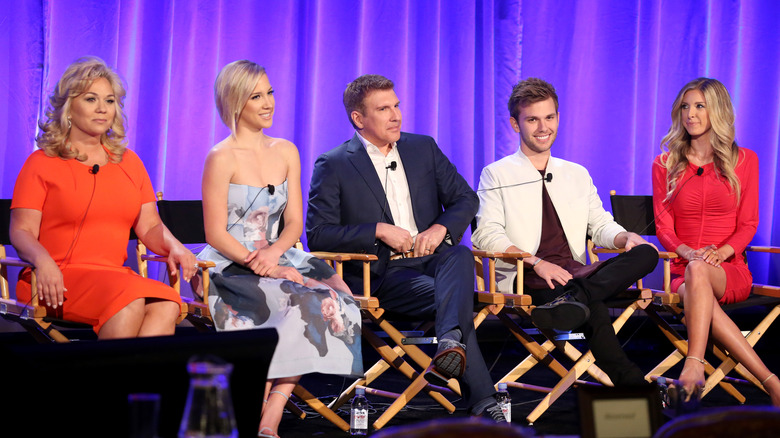 Frederick M. Brown/Getty Images
On January 17, Todd and Julie Chrisley — who sent a message to fans — reported to prison to start serving their 19-year combined sentence. According to Entertainment Tonight, Todd reported to Federal Correctional Institution in Pensacola, Florida, and Julie reported to Federal Medical Center in Lexington, Kentucky. She was originally supposed to report to an FCI in Jackson County, Florida, but she was reassigned.
Lindsie Chrisley opened up to People about what the family planned to do before Todd and Julie's sentence began. "My parents are definitely dedicating their time in therapy and their biblical studies as well as with their children," she said. Lindsie added that the "Chrisley Knows Best" stars would most likely be spending their final days in Nashville and that the legal battle has been really tough on the family as a whole.
Julie opened up on the "Chrisley Confessions" podcast about the possibility of a separation between her and her husband as they serve their prison sentence. She started out by saying their 30-year marriage hasn't been easy, but she vowed to never leave him. "No matter what the future looks like, I feel like our family will continue to strengthen and we will love on a different level," she said. "And that gives me hope."