Ireland Baldwin Shades Her Family While Voicing Pregnancy Struggles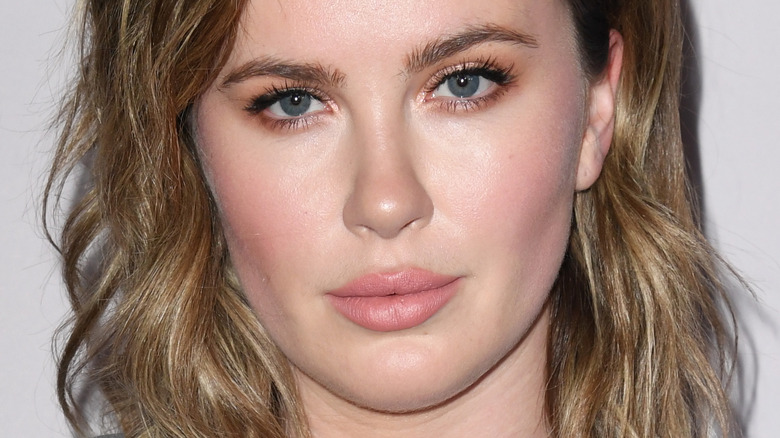 Jon Kopaloff/Getty Images
Ireland Baldwin doesn't care what people think and is letting her truth be known. In December 2022, the model announced on Instagram she was embarking on a new chapter in her life and welcoming her first child. According to People, Ireland later posted a photo of the actual pregnancy test after people suggested the model was pranking her followers. Ireland captioned the post, "it's not a dog lol."
Family members including, Ireland's famous parents, Alec Baldwin and Kim Basinger, celebrated the pregnancy news. Hilaria Baldwin, who is now married to Alec, shared a post of the actor along with their shared kids congratulating Ireland. One of their kids even pointed to Alec and said, "You're going to be a grandfather." As for Basinger, she shared an Instagram post of her sonogram and Ireland's sonogram side by side. She explained how she joked about having a puppy to her doctor and how her life has come full circle. She said, "This weekend, 27 years later, I looked at @irelandirelandireland's newest sonogram and could have sworn she was having a Beagle! Like mother, like daughter.... and a new baby girl coming our way. So looking forward to meeting this little Snoopy in June."
Ireland and the family's excitement toward the pregnancy have made it seem the model has had an easy journey. However, it turns out it hasn't been an easy journey. Ireland has since opened up about her pregnancy struggles and how her family has played a part in that.
Ireland calls family idiots and shares pregnancy difficulties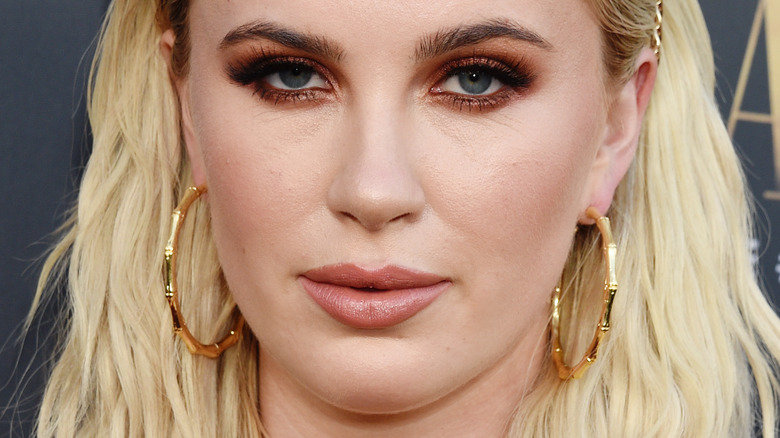 Gregg Deguire/Getty Images
Social media can glamorize people's perception of pregnancy and make the journey seem easy. But, it is anything but, and Ireland Baldwin is realizing just how difficult it can be. The model shared on her Instagram her struggles, as she said, "Pregnancy is hard. It takes so much out of you. I wasn't ready for that."
While being vulnerable about her journey, Ireland took subtle digs toward her family. As many may know, Ireland's parents, Alec Baldwin and Kim Basinger split when she was 7 years old, per Us Magazine. Ireland alluded to how this affected the way she wanted to raise a child. She said, "I grew up with a very jaded perception of what love really looked like and I always wanted to have a child of my own with someone who would treat us right and love us unconditionally."
Even with her boyfriend, Portuguese musician Andre Anjos, support it hasn't been easy on the model. She shared, "He's [Andre] everything to me but man, it's hard moving somewhere with no family. It's hard not being really close to family to begin with because they live far or are idiots that I want nothing to do with." Ireland never addressed to whom that comment was directed, but she bravely continued to talk about her struggles. Ireland shared in her caption, "It's ok to be happy and sad at the same time. I am grateful but I am struggling and that's perfectly ok."