Kim Kardashian's Purchase Of Princess Diana's Historic Jewelry Sets Twitter Ablaze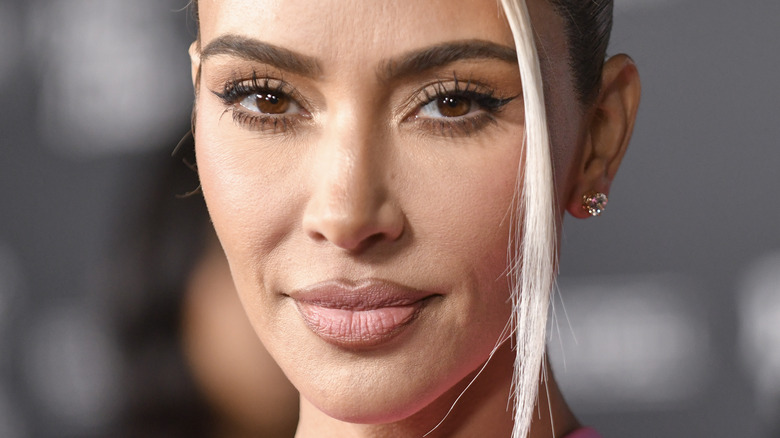 Rodin Eckenroth/Getty Images
Keeping up with Kim Kardashian means staying up to date with all of the TV personality's lavish purchases. Fans recall when Kardashian donned one of Marilyn Monroe's famous dresses at the 2022 Met Gala. As depicted on Season 2 of "The Kardashians," the star followed a regimented workout routine and diet in order to fit into the gown. She told Vogue, "I would wear a sauna suit twice a day, run on the treadmill, completely cut out all sugar and all carbs, and just eat the cleanest veggies and protein. I didn't starve myself, but I was so strict."
However, Kardashian's outfit choice invited criticism when she was accused of permanently ruining it. Pop Crave tweeted, "Marilyn Monroe's iconic dress has reportedly been damaged after being worn by Kim Kardashian at the Met Gala. The dress now shows signs of tearing, and several crystals are either missing or hanging off of it." Yet, a rep for Ripley's, who lent Kardashian the dress, cleared the air. Amanda Joiner, Ripley's VP of Publishing and Licensing, told TMZ, "From the bottom of the Met steps, where Kim got into the dress, to the top where it was returned, the dress was in the same condition it started in." Apparently, the dress had damages before Kardashian even wore it.
While people have moved on from Kardashian's Monroe dress drama, fans are now focusing on the SKIMS founder's latest grand purchase, a piece of jewelry worn by a royal icon.
Kim Kardashian is now the subject of various memes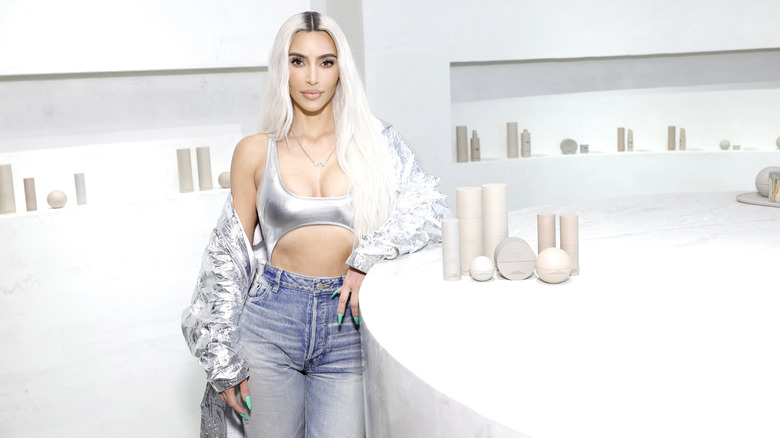 Stefanie Keenan/Getty Images
Kim Kardashian has bought a diamond cross necklace that Princess Diana once wore. Insiders told TMZ that Kardashian purchased the necklace at a Sotheby's auction, and it sold for $197,453. According to the outlet, Diana wore the necklace, called the Attalah Cross, at a London charity gala in 1987. The Garrard jewelry company lent her the purple pendant. In a press release via CNN, Kristian Spofforth, head of jewelry at Sotheby's London, said, "This is a bold piece of jewellery by its size, colour and style which cannot fail to make a vibrant statement, whether it be of faith or fashion — or indeed both ... We are delighted that this piece has found a new lease of life within the hands of another globally famous name."
Following the news of Kardashian's purchase, fans are having a field day on Twitter. Plenty of memes have been circulating mimicking the SKIMS founder's spending habits on luxurious historical pieces. One user tweeted, "BREAKING: Kim Kardashian spends £2.5 million on the blonde wig worn by the lettuce that beat Liz Truss." The Duolingo UK account wrote, "BREAKING: Kim Kardashian spends £6.8 million on the Duolingo TikTok suit." Another fan tweeted, "BREAKING: Kim Kardashian has purchased J. Woww's iconic yellow halter top for a record breaking $400,000." The jokes are endless!