Ripley's Jumps Into The Kim Kardashian Marilyn Monroe Dress Controversy With Strong Response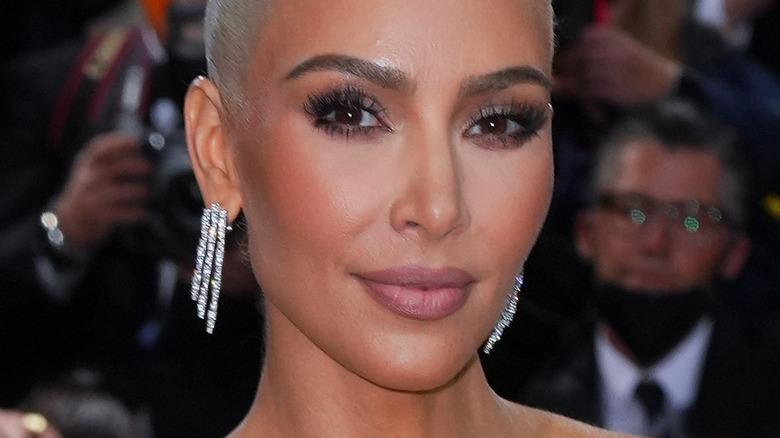 Gotham/Getty Images
Ripley's Believe It or Not! Museum is standing strong in their defense of Kim Kardashian, despite reports that she permanently damaged Marilyn Monroe's dress. Kardashian rocked the historic dress at the 2022 Met Gala and has since faced a wave of criticism for wearing the dress made famous by Monroe in 1962. Following the annual fashion event, photos surfaced online showing damage allegedly done by Kardashian.
"Marilyn Monroe's iconic dress has reportedly been damaged after being worn by Kim Kardashian at the Met Gala," Pop Crave reported on Twitter. "The dress now shows signs of tearing, and several crystals are either missing or hanging off of it."
Claims of further damage to the dress were exacerbated further when an Instagram video recorded inside the Ripley's Museum in Hollywood, showed visible tears to the right back strap of the dress — which is currently being stored at the museum's location in Hollywood. However, Ripley's is now refuting all claims that Kardashian was responsible for damaging Monroe's dress.
Ripley's said there were previous 'instances of damage'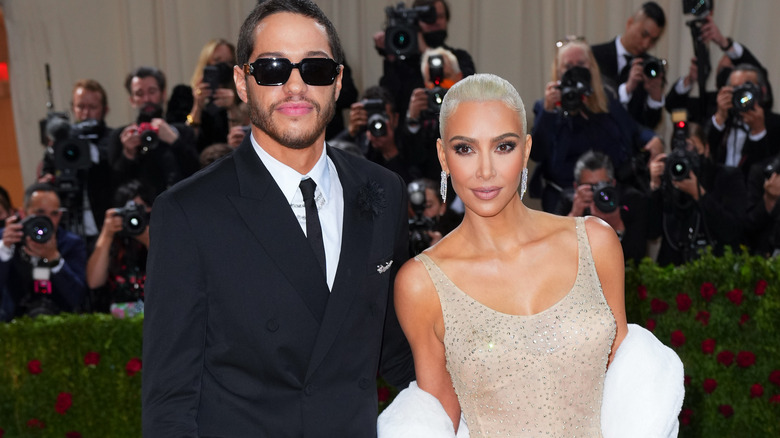 Gotham/Getty Images
Following the seemingly never-ending debacle surrounding Kim Kardashian's use of Marilyn Monroe's famed "Happy Birthday" dress, Ripley's Believe It or Not! Museum is seeking to clear up any confusion. A rep for the organization told TMZ that the dress already contained documented signs of damage.
"A report written on the dress's condition in early 2017 states, 'a number of the seams are pulled and worn. This is not surprising given how delicate the material is. There is puckering at the back by the hooks and eyes,' among other instances of damage," a Ripley's rep said. Ripley's Vice President of Publishing and Licensing, Amanda Joiner, also confirmed to the outlet that "the dress was in the same condition it started in" after being returned by Kardashian.
Following Ripley's remarks, fans took to social media with differing opinions on the matter. "I am glad that Ripleys came out with a statement because I blamed them if the story was true, not @KimKardashian," one person wrote. Another, however, suggested the museum was simply trying to save face, tweeting, "I wonder how much Ripleys got paid by Kim to put out that statement."