Tommy Lee's Son Brandon Won't Be Charged Following Altercation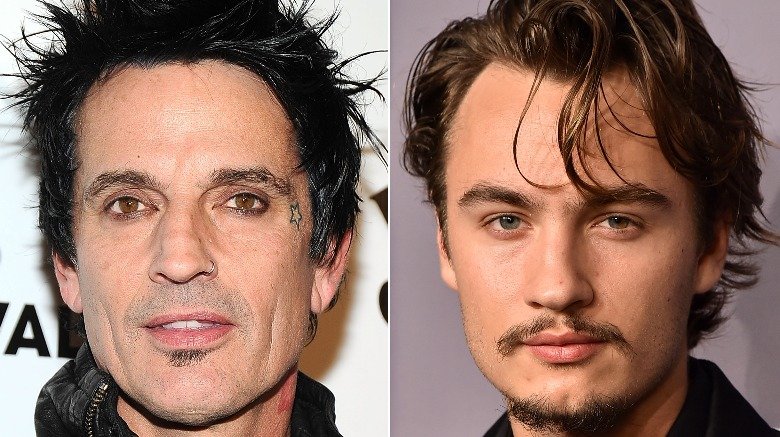 Getty Images
Brandon Lee is not facing charges after allegedly attacking his father, Tommy Lee, last month.
On Friday, April 6, 2018, the Los Angeles County District Attorney's Office confirmed that it has rejected the criminal case against Brandon and has declined to press charges, Entertainment Tonight reports.
At the time of this writing, further details about the decision have not been revealed. However, according to TMZ, the DA reportedly decided to not move forward with the case because Tommy did not cooperate with authorities.
As Nicki Swift previously reported, Tommy, 55, took to social media on Monday, March 5, to air his grievances against his 21-year-old son following their alteration. Sharing a since-deleted photo of his bloody lip, the Mötley Crüe rocker claimed that Brandon had hit him. "My heart is broken," he wrote at the time. "You can give your kids everything they could ever want in their entire lives and they can still turn against you." He later filed a police report against Brandon, who was allegedly being investigated for criminal battery.
Their fight reportedly stemmed from a recent Pamela Anderson interview on Piers Morgan's show Life Stories. According to the Daily Mail, she had opened up about ex-husband Tommy's 1998 arrest for spousal battery during her appearance. After it aired, Tommy tweeted, "@piersmorgan ur interviews w/ Donald Trump & my ex-wife are pathetic! Think she'd find something new to discuss instead of rehashing old s**t but I guess she has nothing else going on & needs attention."
After news of the altercation broke, Anderson slammed her ex, calling him an alcoholic, "the definition of narcissist/sociopath," and "a disaster spinning out of control" in a statement to TMZ. The 50-year-old model went on to claim that their son was "scared for his life" during the incident and had "acted out of self defense."