Lily Tomlin And Rita Moreno Praise Tom Brady's Acting Skills In 80 For Brady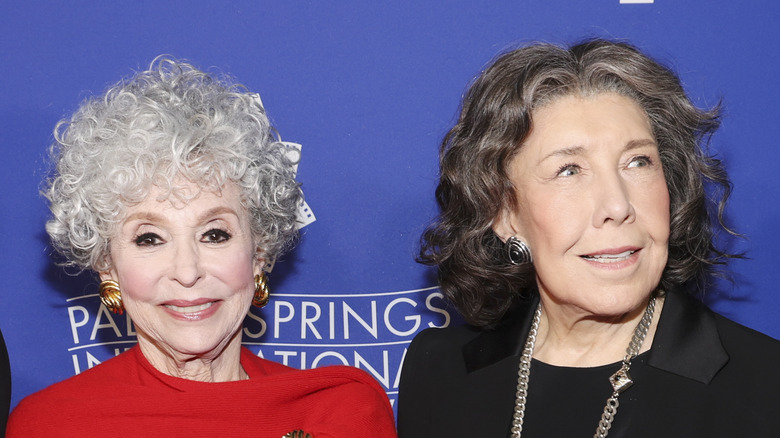 Phillip Faraone/Getty Images
Tom Brady launched his own film production company called "199 Productions" in 2020, per Deadline. It was also revealed that he was collaborating with Joe and Anthony Russo on a football documentary to kickstart his Hollywood career. "I believe in the essence of teamwork, and I have no doubt, our team will create the most magical experience for people to enjoy," the star quarterback said about working with the directors.
Then in 2022, it was revealed that he was working on a movie called "80 For Brady." Inspired by a true story, the movie follows a group of elderly women who are big fans of the football player and go on an adventure to score tickets to the Super Bowl. "So grateful for these legendary women and the entire team that's working to bring this story to life," Brady wrote in his Instagram caption. "How many times do you think I had to call for my lines?"
Jane Fonda, who stars in the film, couldn't stop gushing about Brady at its film festival premiere. "I was awestruck, to tell you the truth," she told Extra TV, admitting that she got weak in the knees. "When anybody's as good as he is at what he does, you have to bow down and honor that ... And he was very nice to us, kind, generous, humble, and it was great." The praise for the quarterback didn't stop there, though.
Tom Brady is a 'natural' and 'marvelous' actor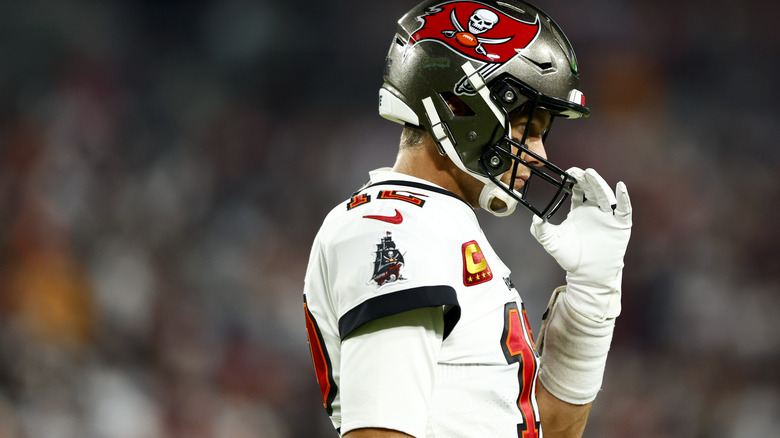 Kevin Sabitus/Getty Images
"80 for Brady" stars Jane Fonda, Lily Tomlin, Rita Moreno, and Sally Field were interviewed on "Jimmy Kimmel Live" on January 19. As the group was promoting the film, they praised Tom Brady's acting skills. Tomlin told Kimmel that the star quarterback was a "very natural" actor and was good at listening. Morena added, "Actors sometimes don't listen well, they just listen to dialogue. This guy really listens." The "West Side Story" actor thought Brady was "marvelous" when it came to being attentive in scenes.
Rob Gronkowski also had something to say about his former teammate's acting. "Tom was a great actor," the former tight end said on Brady's "Let's Go!" podcast. He joked about the acting the quarterback had to do. "I mean, he was basically just pretending he was playing football and yelling, 'Let's effing go!' every minute, but I was also not there for the other days," he added.
Brady told Variety that his role in the movie was "small" and only required him to film for two days. He said that he "learned a lot," and that it was "challenging" to play himself. "I got to go play a role, I have no programming for that. There's not a lot of experiences to fall back on other than a few commercials that I've done."