Why Aaron Taylor-Johnson Changed His Name After Getting Married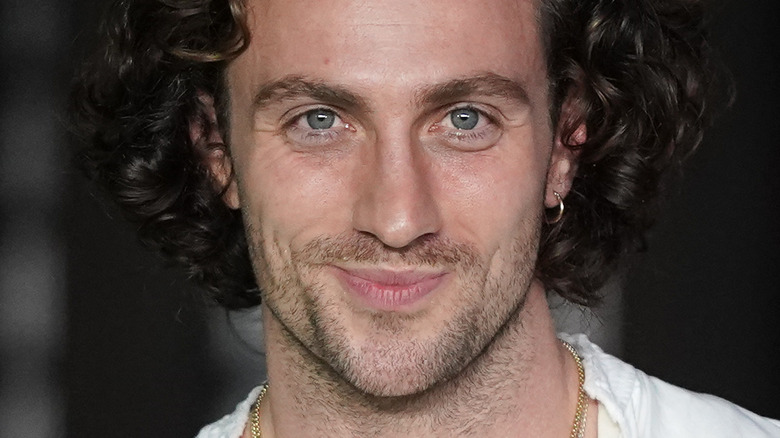 Christopher Jue/Getty Images
Aaron and Sam Taylor-Johnson's relationship was fraught with controversy from the get-go, and it's largely because they have a significant age gap. Sam is 23 years Aaron's senior.
The two met when Aaron was 18 and Sam was 42, when the director cast who would become her future husband in the film, "Nowhere Boy." At the time, Aaron had to travel all the way to Sam's home to audition since their schedules never matched. "I remember it very, very clearly," Aaron told Harper's Bazaar of the day they met. "I know exactly what she was wearing. This white shirt that she still has, that I love. It definitely changed my life, though not in the way I expected."
The two insist that they did not fall in love on-set, but Sam admitted that they had an "intense connection." Speaking with Sunday Times Magazine, she shared that she was initially hesitant to start something with Aaron because of their age difference, and it was the younger who fought for the relationship (via AP News). Meanwhile, Aaron told The Telegraph that he "knew instantly that I wanted to spend the rest of my life with this person." He added, "I knew I wanted a family with her, I knew I wanted kids, and a month later she was pregnant with our first child." And that they did, as Aaron took it to the next level and combined their names.
Aaron Taylor-Johnson said changing his name 'felt right'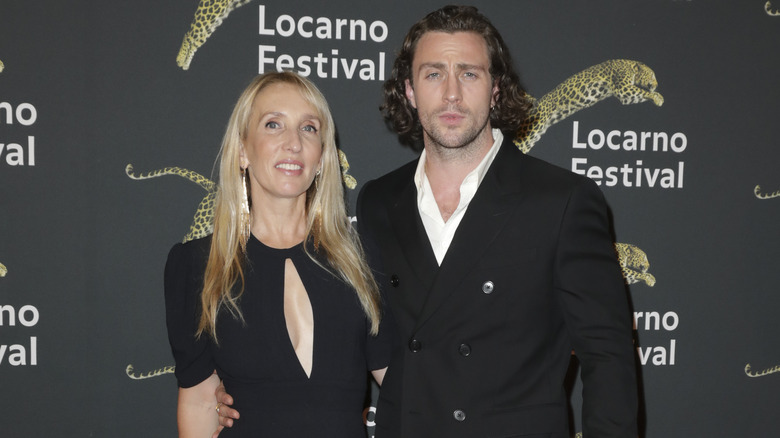 Rosdiana Ciaravolo/Getty Images
Most celebrities don't bother changing their names — or at least their stage names — when they marry, but Aaron and Sam Taylor-Johnson begged to differ. And instead of Sam merely taking Aaron's last name, the couple decided to combine each other's surnames.
"I just don't see why women need to take the man's name," Aaron told the London Evening Standard in 2012. "I wanted to be a part of her just as much as she wanted to be part of me." Upon changing, Aaron made sure that his subsequent projects bore the new name, with "Anna Karenina" being the first film that showcased "Aaron Taylor-Johnson."
"It was so important to me. Actually I wanted it on 'Savages' as well but they told me the posters had already gone out," he told The Guardian in 2015. "Then they said: 'Look, we hired Aaron Johnson.'" He also said he jumped through hoops to make people to recognize his new surname. "I said: 'I want it changed! This is important.'" And when he saw his name in the credits for the first time, he mused that "it felt beautiful" and "it felt right."
Inside Aaron and Sam Taylor-Johnson's relationship
Pierre Suu/Getty Images
Over the course of their marriage, Aaron and Sam Taylor-Johnson have constantly defended their relationship. But they have learned to ignore naysayers because, per Aaron, the significant age difference doesn't matter at all.
"With Sam, I just feel like we're like two souls that have been joined together," he explained to Elle. "The only thing I've ever been sure of in my life is when I wanted to be with Sam, do you know what I mean?" In an interview with The Telegraph, Aaron also explained that he was quite mature for his age so he doesn't face any trouble relating to his wife. And while they often receive criticism, at the end of the day, the important thing is they have each other. "That's their problem and their issues and however they perceive life," he said. "I live my life to its fullest and I operate from my instincts and from my heart, and I try to be as open as possible."
Sam agrees, telling the Daily Beast in 2019 that the length of their relationship is proof enough that the age gap is barely a nuisance. "We've been together for over a decade now, so I feel like it is less of a conversation for people," she shared. "It doesn't worry me, and it's not something that is difficult to talk about because it's such a positive story, that we're a decade later together and working together and raising a strong family together. That may be a positive message for people out there."