How Rob Kardashian Really Makes His Money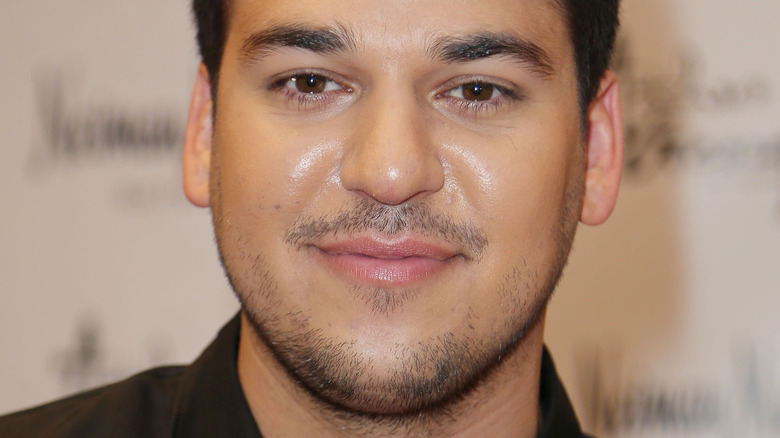 Alexander Tamargo/Getty Images
In the grand scheme of things, Rob Kardashian doesn't make as many waves as other members of the Kardashian-Jenner family. But it wasn't always this way. Back in 2007, when "Keeping Up With The Kardashians" first premiered, Kardashian played an instrumental part in the show's success, treating fans to intimate glimpses into his daily doings as a 20-something navigating college, modeling aspirations, and love — particularly, his relationship (and later breakup) with Adrienne Bailon. 
However, after a string of public hardships including his disastrous courtship with Blac Chyna, whose legal name is Angela White, and rumors of substance use and body image issues (via The Daily Mail), Kardashian has pretty much left the reality show world to his family. In the meantime, his famous sisters have continued to expand their star power and claim a stake in nearly every industry — including swimwear, shapewear, cosmetics, and tequila, to name a few (via Seventeen). These moves have contributed to their multi-million and billion-dollar fortunes (via Newsweek). And while it's clear that Kardashian may not be quite as business-oriented as his siblings, he's also racked up an impressive fortune to the tune of $10 million, per Celebrity Net Worth. So how did he do it?
Rob Kardashian made big bank from reality television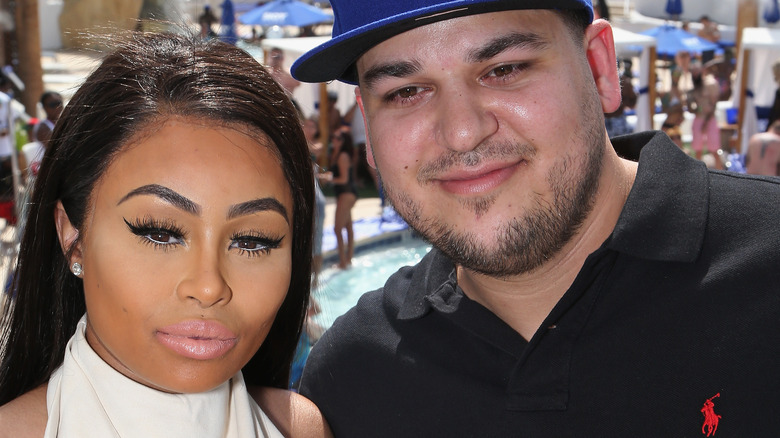 Gabe Ginsberg/Getty Images
Rob Kardashian's minimal presence on the most recent seasons of his family's shows hasn't impacted his pockets. According to Celebrity Net Worth, a significant percentage of Kardashian's net worth was derived from his appearance fee on "KUWTK" and it's various spin-offs. At one point, Kardashian was making $1 million a season, although as the website reported, that was reduced to $50,000 per episode in later seasons. And even though Kardashian rarely films these days, it's likely that he — along with his family — receives royalties from the near-constant rotation of their library of shows on TV and streaming platforms.
Before Kardashian ditched reality television, he did attempt to branch off with his own show in 2016, titled "Rob & Chyna." The show chronicled his relationship with White amid her pregnancy journey. Unfortunately, the E! show lasted only one season, a decision likely influenced by the revenge porn debacle involving him and White, per Variety. With that said, as outlined in a later lawsuit that White launched against the Kardashian family for allegedly torpedoing their show, she was supposed to be paid $92,000 per episode for Season 2, per Radar Online. Given Kardashian's bigger name, it's likely he was paid similarly, if not more so. During the trial, White also admitted to banking $100,000 after the show was canceled, although she's denied it was for a "kill fee," per People. One can assume Kardashian benefited from a similar deal.
Rob Kardashian dabbles in various sectors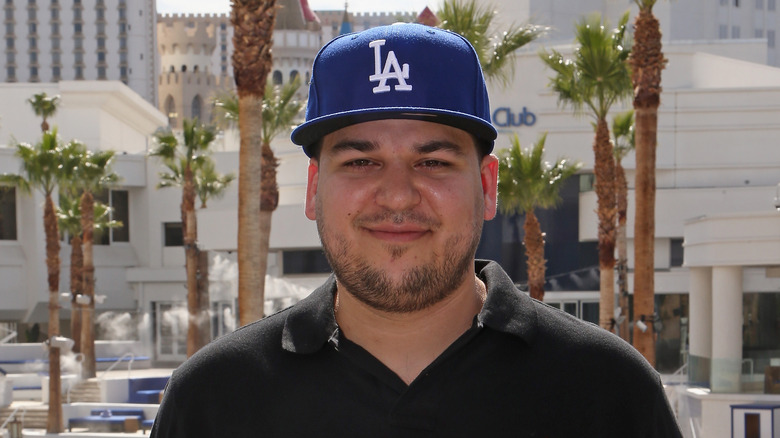 Gabe Ginsberg/Getty Images
Even though Rob Kardashian prefers to keep things low-key, he's still dabbled in various businesses that have contributed to his fortune. As chronicled during earlier seasons of his family's reality shows, Kardashian once owned a successful sock line called Arthur George, which sells fun, eclectic socks to its young user base. Back in 2014, Kardashian explained his decision to venture into the sock business. "Socks is just a starting point to doing apparel and streetwear," revealed Kardashian to Vibe. "Socks just started to become more of a trend with the younger generation like five, six years ago ... Everybody needs socks. We've only been around for like a year so we're just a work in progress but it's doing good. We're growing."
Unfortunately, Kardashian sold half of his company to his famous mom, Kris Jenner in 2018, amid rumors of financial difficulties, per Page Six. With that said, Kardashian also has his hand in a couple of other ventures, including Grandeza Hot Sauce, a brand he built and released with his mom in 2020 (via Heavy). And even though Kardashian didn't receive much backing from his siblings, as Kardashian Dish pointed out, sales have been promising. The next year, Kardashian partnered with Exotic Pop to release his own flavor of cream soda. "My own @exoticpop coming soon!!" wrote Kardashian via Instagram. "They say it's twice as good as Canada Dry vanilla cream."