Are Jill Zarin And Ramona Singer Still Friends?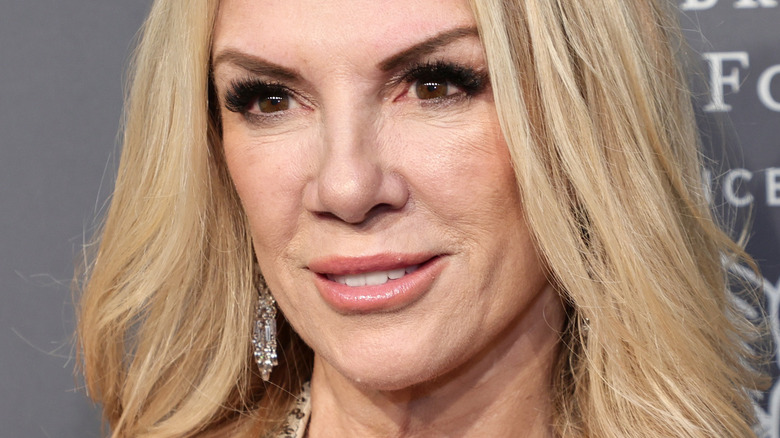 Jamie Mccarthy/Getty Images
In the early years of "The Real Housewives of New York City," Jill Zarin and Ramona Singer frequently butted heads. With their outspoken personalities and unfiltered interactions, the pair certainly had their moments. Who could forget their argument about an upcoming charity event, where Singer repeatedly claimed that Zarin's interest in promoting her fabrics business was "tacky?" Zarin and Singer were just as much frenemies on the show as off, with the drama playing out on multiple occasions. In a 2017 appearance on "Sirius XM," Singer reflected on a televised trip in which Kelly Bensimon had a breakdown and Zarin showed up unannounced (remember that dramatic episode?). Singer even blamed Zarin for contributing to Bensimon's drawn-out tantrum. She said, "That was the other thing — Jill was calling Kelly nonstop, making her crazy."
The stars of "RHONY" often fight and make up in the blink of an eye, and Zarin and Singer are no exception. But have the two moved on from the past and let go of grudges? Are Zarin and Singer friends?
Ramona Singer's comment seriously bothered Jill Zarin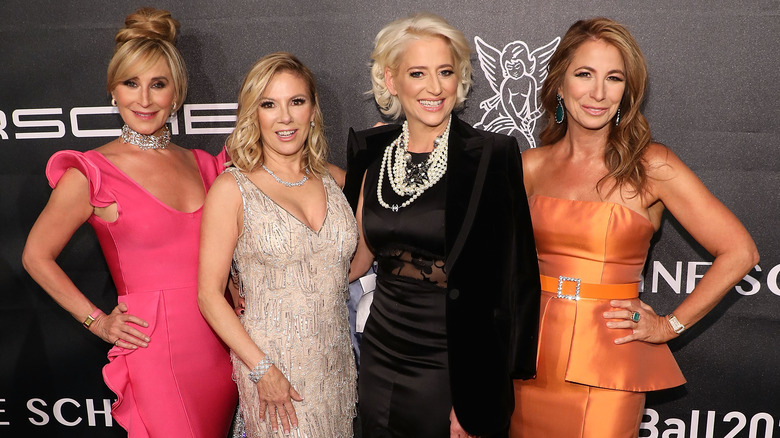 Taylor Hill/Getty Images
Even after Jill Zarin left "The Real Housewives of New York City," the drama between her and Ramona Singer just wouldn't let up. In a 2017 episode of "Watch What Happens Live with Andy Cohen," Andy Cohen asked Jill how she felt about Ramona's remark that she thought Jill was "desperate to be back on the show." Jill replied, "That hit a nerve." She admitted that she was hurt, especially considering the additional weight of her husband Bobby Zarin's medical issues. However, according to Jill, she and Ramona made up after the incident ... or at least in the way "real housewives" do. Jill revealed, "I yelled and screamed at her and she heard me. And we came to a peaceful place."
Ramona isn't the only Singer who had beef with Jill. Ramona's husband, Mario Singer, famously fought with Jill on "The Real Housewives of New York City." In one instance, things were taken too far. In a 2021 appearance on "Jeff Lewis Live" (via People), Jill accused Mario of pushing her in 2011. Jill said, "I thought about calling the police." She added, "He was abusive. I think he had a very bad temper, I've seen it!" Reps for the Singer family denied an altercation. According to Jill, Mario wasn't pleased with Jill's comments about Ramona to the press, and that caused him to react physically.
Jill Zarin and Ramona Singer are there for each other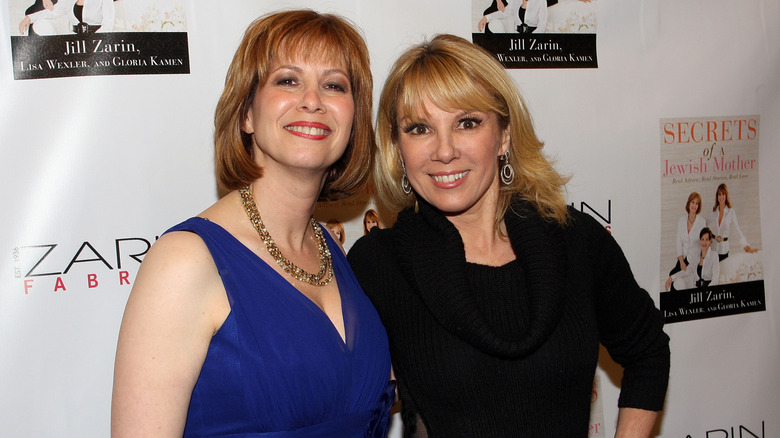 Moises De Pena/Getty Images
Despite their drama, Jill Zarin and Ramona Singer have appeared to be as friendly as ever in recent years. In 2017, Jill invited Singer, as well as other "real housewives," to a luncheon. The event occurred following the hospitalization of Jill's husband Bobby Zarin, who tragically died from thyroid cancer in 2018. Jill told Us Weekly that Singer was incredibly supportive of her through the difficult time. Singer shared a similar perspective, saying, "Life has ebbs and flows, ups and downs. But I believe at the end of the day you've got to be there for someone. And I'm there for Jill. It's a new beginning to our friendship."
In March 2022, Jill took to Instagram to share a photo of her and Singer. Apparently, they were celebrating their friend's birthday at the Four Seasons Hotel in Miami. Jill wrote, "Old friends are the best friends." Singer also posted a photo of the pair on Instagram, writing, "Reunited with my fellow OG @mrsjillzarin last night to celebrate our friend Sheila's birthday!! So much fun!!" Despite Jill and Singer's differences, the fiery reality TV stars seem to have a promising friendship.