Riley Keough Posts The Last Picture She Ever Took With Late Mom Lisa Marie Presley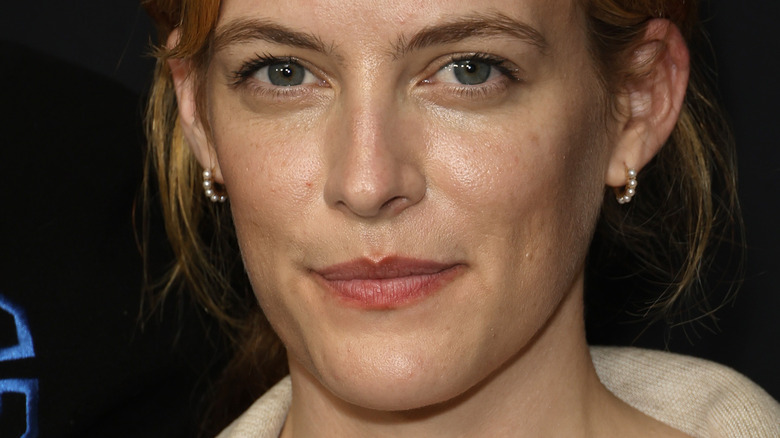 Frazer Harrison/Getty Images
Riley Keough returned to Instagram on January 24 to share a second social media tribute to her mom, Lisa Marie Presley, who died on January 12. Lisa Marie was found unresponsive in her California home and was taken to a nearby hospital where she later died. "It is with a heavy heart that I must share the devastating news that my beautiful daughter Lisa Marie has left us," her mom, Priscilla Presley, told People magazine at the time. In the time since, Lisa Marie was buried at Graceland in Memphis, Tennessee, a property that was once owned by her father, Elvis Presley. On January 22, a memorial service was held and attendees were permitted to walk by Lisa Marie's grave to pay their respects and leave flowers, according to NBC News.
During the service, Keough's husband Ben Smith-Peterson read a eulogy that she had written in honor of her mom titled, "A Letter to My Mama," Us Weekly reported. And while Keough didn't speak at her mom's memorial, she has shared a couple of pictures of her mom on Instagram. The most recent featured the very last photo that Keough has with her mom.
Riley Keough said she feels 'blessed' to have the photo
Riley Keough took to Instagram to share one of the last memories that she has with her mom. Although "The Terminal List" actor didn't share the exact date that the photo was taken, she is grateful to have it. "I feel blessed to have a photo of the last time I saw my beautiful mama," she captioned the post. She also thanked Georgie Flores, who was with Keough and Lisa Marie Presley that evening, for snapping the pic. Of course, Keough had no idea that their night out would be the last time that she saw her mom — ever.
Several people commented on Keough's photo, sending her love and offering their condolences. "I'm so sorry for your loss. Losing a parent is the hardest thing. Sending you all the love in the world," one Instagram user wrote. "Two beautiful souls. Lisa is (and will continue to be) so precious to us. Sending lots of love to you and to everyone who is trying to manage grief," another Instagram user added.
Keough had previously posted a throwback photo of her and her mom on Instagram on January 20, only leaving a red heart emoji as the caption.