T.J. Holmes' Number Of Rumored Workplace Affairs Grows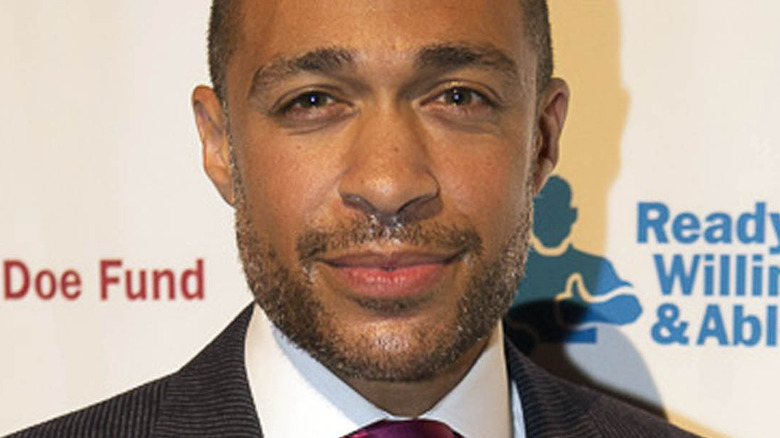 Johnny Nunez/Getty Images
T.J. Holmes is having a rough year. In December 2022, the news broke that Holmes had been having an affair with his "Good Morning America" co-host Amy Robach. The pair had reportedly been romantically involved since March of that year. The timeline is complicated, but it seems that Holmes and Robach took their relationship from strictly professional to something else while training for the New York Half Marathon with each other that year, per Vulture.
The fallout from the scandal was immense, taking a significant toll on their personal and professional lives. Robach separated from her husband sometime before the scandal broke, but Holmes didn't leave his wife of 12 years until news of his affair was splashed across all the tabloids. Additionally, both Robach and Holmes' tenure at ABC has reportedly come to an end. "Amy and T.J. are out. A decision has been made, "The network is negotiating with them on their exit deals and an announcement," a source told Us Weekly in January 2023. While an official announcement has yet to be made, Holmes and Robach seem very happy despite the negative press.
Given the fallout from his relationship with Robach, fans were surprised to learn that she was far from the first colleague to have a romantic relationship with Holmes.
Holmes has a messy past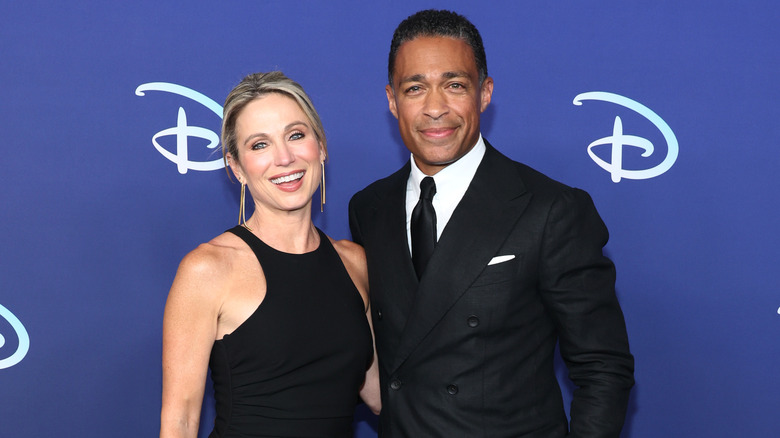 Dia Dipasupil/Getty Images
Amy Robach isn't the first colleague with whom T.J. Holmes was involved. In 2015, the former "Good Morning America" anchor reportedly had an affair with multiple women at ABC. A source told Page Six that Holmes had an affair with a woman named Jasmin Pettaway, his subordinate, while also carrying on an inappropriate relationship with a junior staffer who has not been named. Pettaway and the anonymous junior staffer were Holmes' subordinates, and the former was allegedly left feeling "uncomfortable" when the affair ended, in the Daily Mail.
It is important to note that the exact nature of his relationship with the junior staffer is unknown, though sources remember the woman emerging from Holmes' office looking "disheveled." "He was in a position of power over her," the anonymous source told the outlet. "I do think it was like a, 'Here's this good-looking younger girl, and she's here in my office, let me make a move' sort of thing." Neither ABC nor Holmes has addressed the most recent allegations. Also, Holmes has been linked to other colleagues over the years, including producer Natasha Singh with whom he reportedly had a long-term affair, per The Sun.
The allegations of relationships with junior staffers and subordinates are startling to longtime GMA fans. Reportedly, even Robach is stunned by the extent of his previous affairs, although a source claimed to Page Six that he was "up front" with her about his past.