Sources Claim T.J. Holmes Relationship With Amy Robach Wasn't His First Office Affair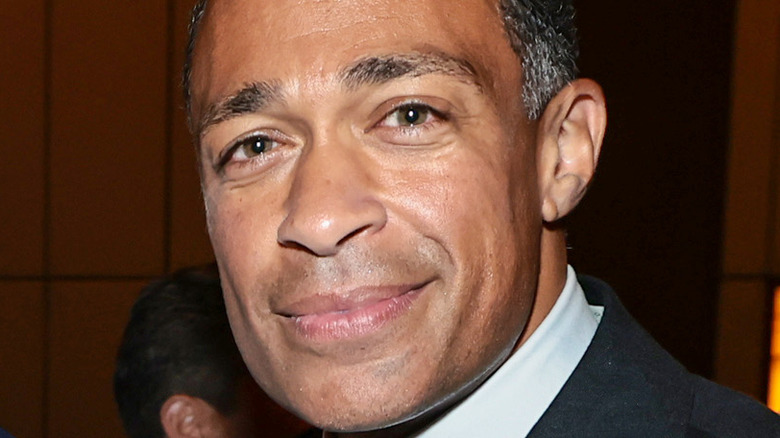 Jamie Mccarthy/Getty Images
T.J. Holmes' marriage is over and he and his "Good Morning America" co-star Amy Robach have been at the forefront of a lot of controversy as a result. The now-couple made waves when The Daily Mail published several photos that proved their relationship was more than that of just co-workers. One of the viral images captured the pair holding hands in the back seat of a cab. 
The alleged affair has not only generated plenty of headlines but it also left their employer, ABC, scrambling to figure out how to move forward. In December, ABC News president Kimberly Godwin determined that the pair would remain off-air for the time being. "As we start this new week together, I want to take a moment to address the on-going matter involving GMA3 anchors T.J. Holmes and Amy Robach," she wrote to staffers in an email, per Entertainment Tonight. "I understand that the continuing coverage can be distracting from the incredibly important work our team does here at ABC News."
Things do not look good for Holmes and Robach and a source tells Us Weekly that they will likely be yanked from their posts at ABC. "Amy and T.J are out, a decision has been made," an insider snitched. "The network is negotiating with them on their exit deals and an announcement." And while all of this is going on, Holmes has found himself in hot water for yet another alleged affair.
Insider reveals another alleged affair between T.J. Holmes and a young co-worker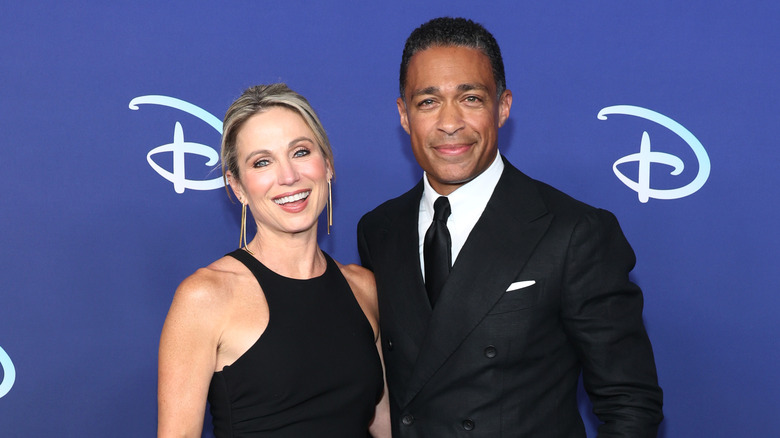 Dia Dipasupil/Getty Images
Turns out, T.J. Holmes may have had another in-office affair before his headline-making romance with "Good Morning America 3" co-star Amy Robach. A source close to the situation told The Daily Mail that Holmes had another fling in 2015 with a then 24-year-old Jasmin Pettaway, who worked as a script coordinator while Holmes was a correspondent. The same person also called the stint Pettaway's "first real job." "He was a predator who took full advantage of his position, and he was reckless," the insider said of the in-office romance. 
"She was looking for a mentor, and she reached out to several people. T.J. was someone who was responsive, but he absolutely abused the position of trust," the source added. The pair's first sexual encounter reportedly took place in Holmes' office, and Pettaway "was confused afterward as to what it meant." Holmes would also allegedly show PDA in public with Pettaway occasionally, with the insider noting that "he just didn't seem to care," if anyone saw, even though he was married at the time. Things didn't pan out much further and the insider said that it was all on "his terms." To date, ABC is reportedly investigating the incident.
As we all know, Holmes' affair with Robach caused quite a stir and it remains to be seen if they get the boot from ABC. But if they do? TMZ reports that they plan to hire lawyers and fight.