Kaia Gerber Chimes In On The Nepo Baby Discourse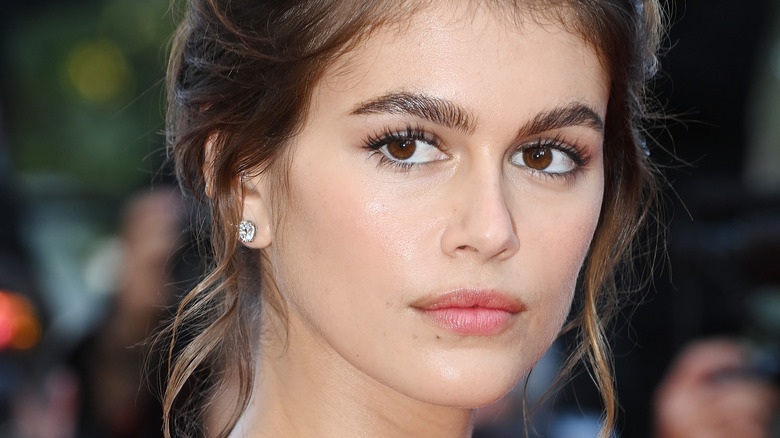 Pascal Le Segretain/Getty Images
In 2022, the term "nepo baby" was born and the way in which children of the rich and famous were perceived was changed forever. 
"Just say, 'Yes, I am the child of a celebrity, and I'm very grateful for the opportunities that has obviously afforded me.' Then we're good," budding actor and comedian Jess Elgene said during an interview with the New York Times. "I think it's when there's a denial of that situational difference is what irks me — just the facade of grinding," she explained. "At the end of the day, the truth is, if I had the connections that you have, I would absolutely capitalize on them in the exact same way that you have."
Meanwhile, many of the so-called nepo babies started to take offense to the corner they had suddenly been painted into. Case in point: actor Jamie Lee Curtis, the offspring of famous actors Janet Leigh and Tony Curtis. "There's not a day in my professional life that goes by without my being reminded that I am the daughter of movie stars," she penned in part in a lengthy Instagram post on December 23, 2022. "The current conversation about nepo babies is just designed to try to diminish and denigrate and hurt." But now others are weighing in on the hot-button topic, including model Kaia Gerber who just so happens to be the daughter of supermodel Cindy Crawford. 
Kaia Gerber is unbothered by the nepo baby label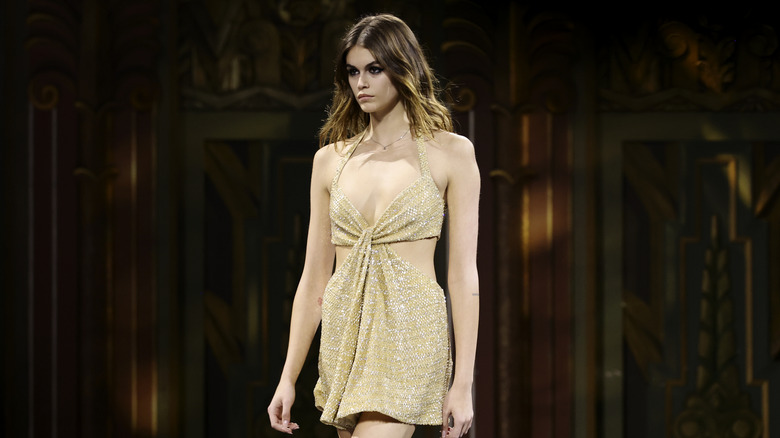 Matt Winkelmeyer/Getty Images
Supermodel spawn Kaia Gerber has entered the group chat.
As it turns out, the Cindy Crawford doppelgänger is unbothered by the nepo baby label. "I won't deny the privilege that I have," Gerber declared during a story for Elle wherein she graced the magazine's February 2023 cover. "Even if it's just the fact that I have a really great source of information and someone to give me great advice, that alone I feel very fortunate for," she added. "My mom always joked, 'If I could call and book a Chanel campaign, it would be for me and not you.' But I also have met amazing people through my mom whom I now get to work with," she confessed.
Still, Gerber is careful to point out that having famous and accomplished parents only gets someone so far. While she acknowledged that "nepotism is prevalent," she noted that, "No artist is going to sacrifice their vision for someone's kid. That just isn't how art is made." She added, "Also, no one wants to work with someone who's annoying, and not easy to work with, and not kind," or in other words, nepo babies should be mindful of checking any and all possible big egos at the door. Nepo babies: take heed.