Whoopi Goldberg Sounds Off On Major Oscars Snub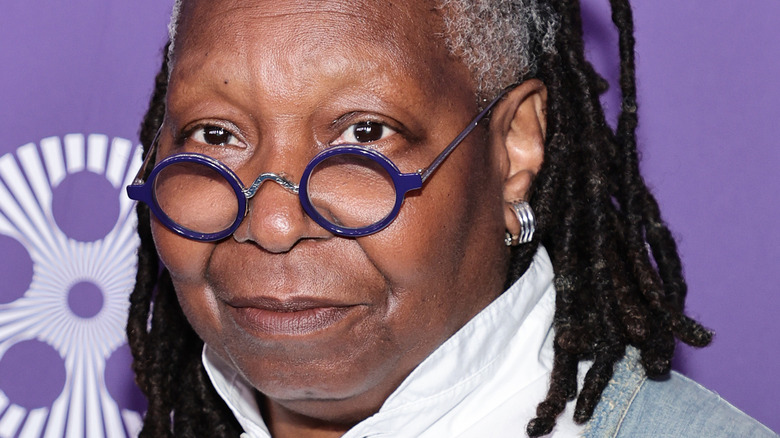 Jamie Mccarthy/Getty Images
The announcement of each year's Oscar nominations brings a mixture of surprised gasps and disappointed sighs — and 2023 was no different. While some contenders are considered shoo-ins every year, others fall under the category of a surprise nomination... or a surprise snub. Take, for instance, "To Leslie." Grossing a total of $27,000 in theaters, per the Los Angeles Times, it elbowed its way into the highly competitive "Best Actress" category for star Andrea Riseborough, who portrays an addict down on her luck. A little-seen film even amongst critics' circles, the film rallied support from A-listers like Amy Adams and Kate Winslet, who both moderated virtual panel discussions for the film. The Viola Davis vehicle, "The Woman King," wasn't so lucky. Although named one of the American Film Institute's top 10 films of 2022, the historical action film was shut out completely by Oscar voters. 
Even films both widely seen by audiences and adored by critics experienced disappointing snubs. Although "Top Gun: Maverick" scored six Oscar nods total, Tom Cruise missed the mark on recognition for his work in the titular role. Likewise, "Avatar: The Way of Water" — for all its record-breaking box-office numbers — couldn't sway the hearts of Oscar voters, who didn't recognize James Cameron in the best director category.
With plenty of heartbreak to go around Tinseltown upon the January 24 announcements, Whoopi Goldberg couldn't help but draw attention to her own snub this year.
The Oscars are being called out for excluding Black films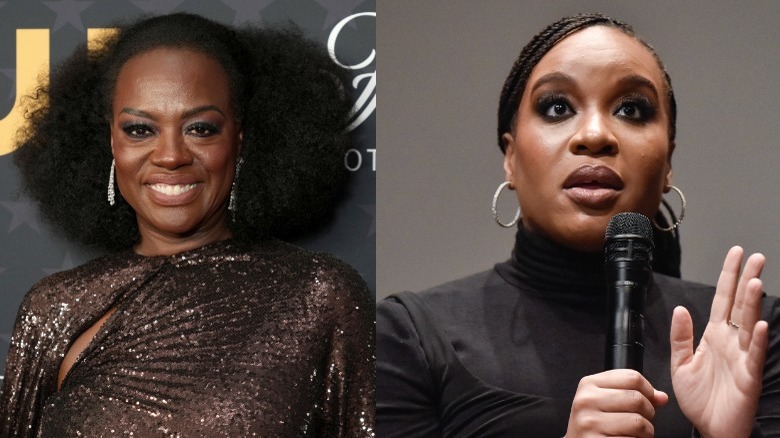 Rodin Eckenroth & Kevin Mazur/Getty & undefined
Calling it what it is, Whoopi Goldberg opened the January 24 episode of "The View" with a pointed message about this year's Academy Award nominations. "Before we start off, we just want to celebrate the talented artists and filmmakers who were nominated for Oscars this morning," the entertainer said (via Decider), before adding, "Unfortunately, my film 'Till' was not nominated." 
Based on the true story of Black teenager Emmett Till's 1955 lynching — and his mother Mamie Till-Bradley's subsequent quest for justice, Goldberg acted in and produced "Till." Considered an early front-runner in the awards season, writer and director Chinonye Chukwu seemed to have a theory about her film's snub. Shortly after the nominations were announced, Chukwu wrote alongside an Instagram photo of her and the real Mamie Till, "We live in a world and work in industries that are so aggressively committed to upholding whiteness and perpetuating an unabashed misogyny towards Black women."
Chukwu wasn't the only one to notice a racial imbalance in the Oscar nods this year. As NBC News pointed out, a surprising number of films about Black people were snubbed — despite being what's typically considered "Oscar bait." As writer Candice Frederick tweeted in criticism, "#TheWomanKing had everything the oscars generally go for: it's a period film, has tons of battle scenes and enslaved characters ... But it was co-produced by a black woman, stars black women, was directed by a black woman. So."