Kanye West Might Be Banned From Traveling To Australia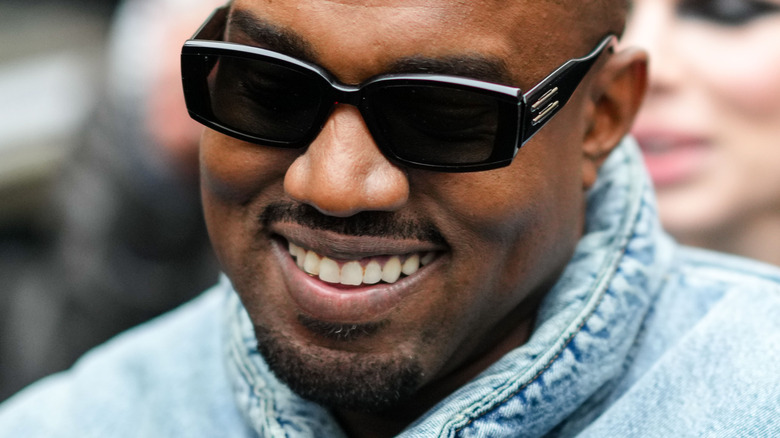 Edward Berthelot/Getty Images
In October 2022, Kanye "Ye" West was banned from both Twitter and Instagram due to violating user policies after posting antisemitic and bizarre statements. In the since-deleted tweet, the rapper said he was "going death con 3 [sic] On JEWISH PEOPLE," per CNN, and then proceeded to defend himself by saying that there are African-Americans who are Jewish in the world. "You guys have toyed with me and tried to black ball anyone whoever opposes your agenda," Ye said in another tweet.
After the "Gold Digger" rapper was banned from his social media accounts, the companies that he partnered with started dropping him as a client. According to the Los Angeles Times, Gap, Def Jam Records, CAA (Ye's talent agency), and Adidas ended their partnerships with Ye. The number of companies who dropped the rapper was turned into a joke on "Saturday Night Live," as Colin Jost joked about how T.J. Maxx and Peloton decided to no longer sell his clothes or stream his music.
Stephen Colbert even "banned" the rapper from the Ed Sullivan Theater. "I am banning Kanye from coming north of Bubba Gump Shrimp," he said on his late-night talk show. "Stay out of Times Square. He's been creeping out the Elmos and they've seen a lot already." And it looks like Ye's travel ban has a much bigger radius.
Kanye Ye West may not be able to meet his wife's family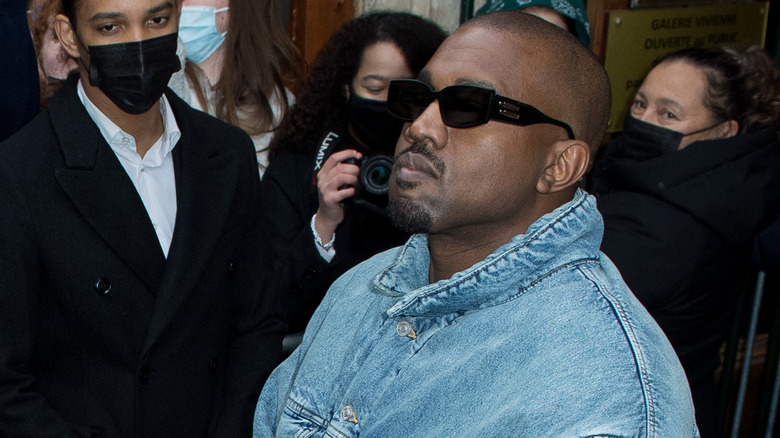 Jacopo Raule/Getty Images
A little after Kanye "Ye" West and Kim Kardashian's divorce was finalized, the rapper married Bianca Censori. According to TMZ, she was supposedly an architectural designer at Yeezy. It was reported that they had a private ceremony to tie the knot, but hadn't legally filed for a marriage certificate. Censori is Australian, so the rapper has been anticipating a trip to Australia to meet his new unofficial wife's family, but it seems that it may be hard for the rapper to enter the continent. According to CNN, Australian Minister for Education Jason Clare said, "People like that who've applied for visas to get into Australia in the past have been rejected."
In 2015, the R&B singer Chris Brown was banned from Australia "on character grounds," due to his felony domestic assault conviction, as reported by CBS News. Clare said that Ye would have to go through the "same process" as a normal person, so his celebrity status won't be effective in getting a visa secured. Anti-Defamation Commission chairman Dvir Abramovich has been trying his best to make sure the rapper doesn't get into the continent. "Allowing Kanye into Australia would also send the wrong signal about our nation and violate our core values of tolerance, diversity, and respect," he told SkyNews Australia.