Chelsea Handler Is Loving Single Life After Jo Koy Breakup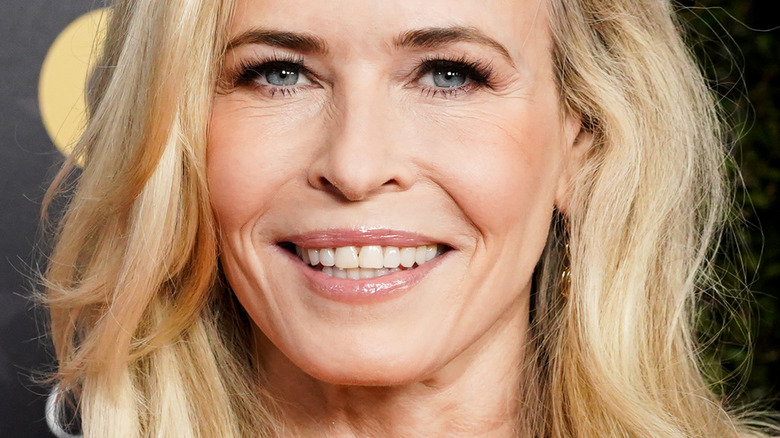 Presley Ann/Getty Images
Longtime friends before they dated, Chelsea Handler and Jo Koy seemed like a fated match when they became Instagram official in September 2021. Sharing two adorable photos of her and Koy, including one of them lip-locked, Handler had fans gushing about their seeming inevitability. As one fan mused at the time, "This really feels like destiny." The duo even made red carpet appearances together, including debuting at the 2021 People's Choice Awards. "It's so nice to be able to do something like this with your lover!," Handler exclaimed to Extra. Later gushing on her "Dear Chelsea" podcast that the relationship made her feel "so completely safe," Handler gave Koy the highest of praise in a November 2021 Instagram post, sharing that he "renewed my faith in men."
Alas, by July 2022, a few months shy of their first anniversary, Handler confirmed that she and Koy were taking a break. Posting an Instagram video preemptively recorded for their anniversary (aww), the "Uganda Be Kidding Me" author asked fans to continue supporting them both in their personal endeavors. "This is not an ending. It's another beginning, and it's a comfort to know that I am still loved and love this man the way the sun loves the moon and the moon loves the sun," Handler reflected. 
A sad ending to one of the most-liked couples in Hollywood, Handler can't seem to shake the breakup's shadow. The comedian recently addressed how she was navigating single-dom this time around. 
Chelsea Handler is ready to move past Jo Koy talk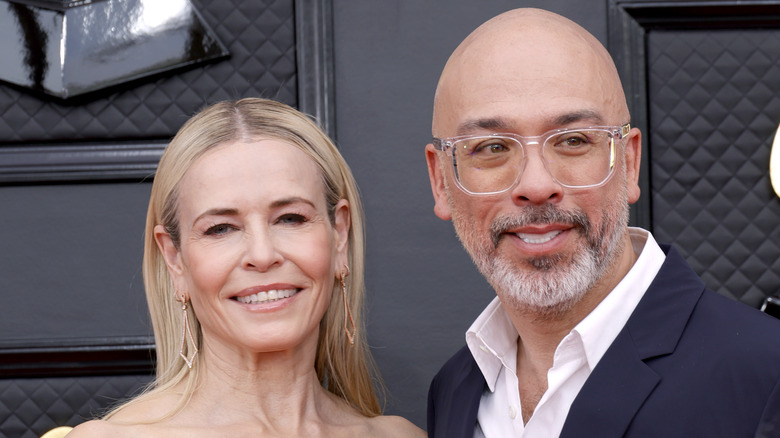 Frazer Harrison/Getty Images
On a January 25 episode of the "Call Her Daddy" podcast, Chelsea Handler got blunt about all things Jo Koy while sharing that she is, in fact, in a great relationship with herself. (Alexa, play "Flowers" by Miley Cyrus.) As Handler told host Alex Cooper, she wasn't interested in "promoting a breakup from six months ago," adding that the old news detracts from highlighting her current projects. 
As for her personal life post-breakup, Handler stressed to Cooper the importance of knowing "when it's time to take a break." "I have a lot of respect for that time where you are out of a relationship, or right before ...  so that you can show up in a really good way for any relationship you're in," Handler explained. Luckily, enjoying alone time is something she's been consciously focused on for the past few years. "I've had a really enjoyable relationship with myself," Handler said, adding that, without "tons of people around," she has learned to enjoy getting to know herself.
As for her professional plate, Handler will be juggling a lot in the near future. Guest-hosting "The Daily Show" throughout the second week of February, the prolific comic will also be embarking on her national tour, "Chelsea Handler: Little Big B****", come April.