Chelsea Handler And Jo Koy Met Long Before They Started Dating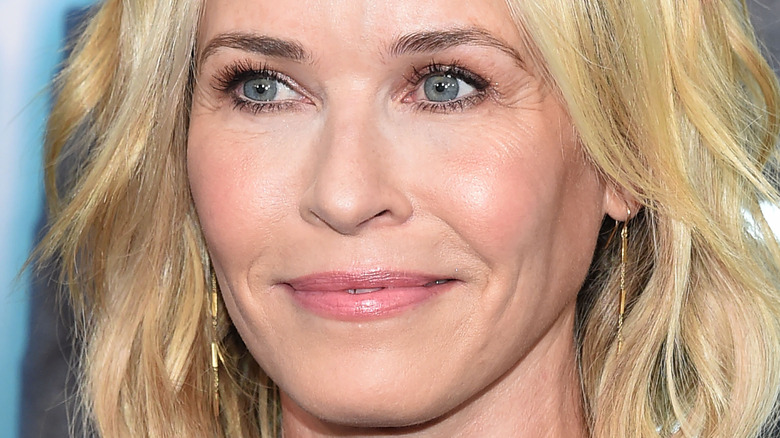 DFree/Shutterstock
Chelsea Handler is one of the most well-known comedians in Hollywood. Not only did she star in her show "Chelsea Lately," but she also showed off her quick wit in her Netflix Show, "Chelsea," which ran for two seasons. Of course, Handler has also authored a few books, including the New York Times Bestseller "Life Will Be the Death of Me: . . . and you too!"
Thanks to Handler's shows and books, she has amassed an impressive fanbase who loves to follow her every move. This means her love life has sparked interest among fans. According to Distractify, Handler has dated some high-profile names like 50 Cent, and she even went on a date with chef Bobby Flay. The star also linked up with fellow comedian Jo Koy and the pair became Instagram official on September 27, 2021. Handler shared a shot of herself and Koy locking lips. "He's on tour, I'm on tour, sometimes we tour together," she wrote in the caption.
Koy made many other appearances on Handler's Instagram feed during their relationship, including a sweet appreciation post in May. "Thanks for loving my dogs the way you do and for always making sure I double bolt my lock in every hotel room," Handler wrote. "I never thought I even wanted someone to look after me this way, but I do. You're the best boyfriend I've ever had." And it turns out, the couple had been friends long before the romance part.
Chelsea Handler and Jo Koy were friends first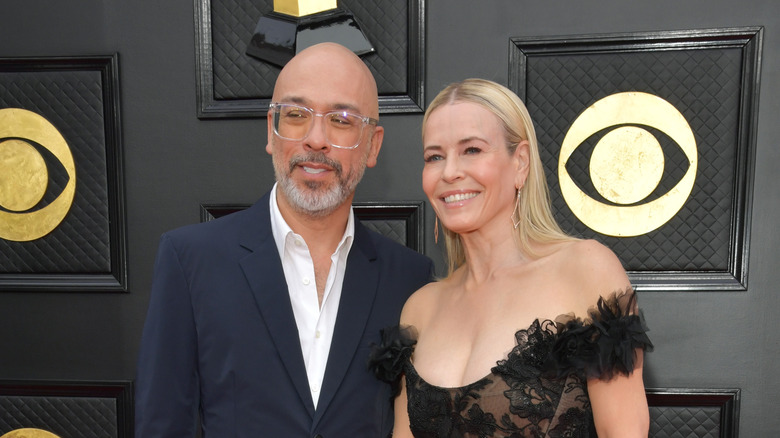 Lester Cohen/Getty Images
Chelsea Handler and Jo Koy go way back. Like many romances, Handler and Koy knew each other long before they began dating, and their love story is adorable. According to People, the couple first met in the early 2000s, thanks to an introduction from their mutual friend (who also happens to be pretty famous) — Jon Lovitz. Handler and Koy remained friends for the long haul, and as many know, Koy frequently appeared as a guest on "Chelsea Lately" during its run from 2007 through 2014.
The pair talked about their friendship-turned-romance on several occasions, including during Handler's red-carpet appearance at the People's Choice Awards in 2021, per Yahoo! Handler explained why she used to give Koy a tough time when they appeared on her show together. "In retrospect that was my version of flirting," she confessed. "I think I was so out of touch with my own emotions that that was my currency ... He keeps telling me that I've been in love this whole time and didn't know it, so I'm just choosing to believe that." The comedian added that she needed to get herself healthy and sort out things before realizing Koy was a great catch.
The couple also chatted about their romance on Handler's podcast "Dear Chelsea," where she told Koy, "You thought that chemistry was sexual, and I thought it was comedic." Koy intervened, saying, "In my head, it's such a beautiful story." Ummm, adorbs!
Inside Chelsea Handler and Jo Koy's split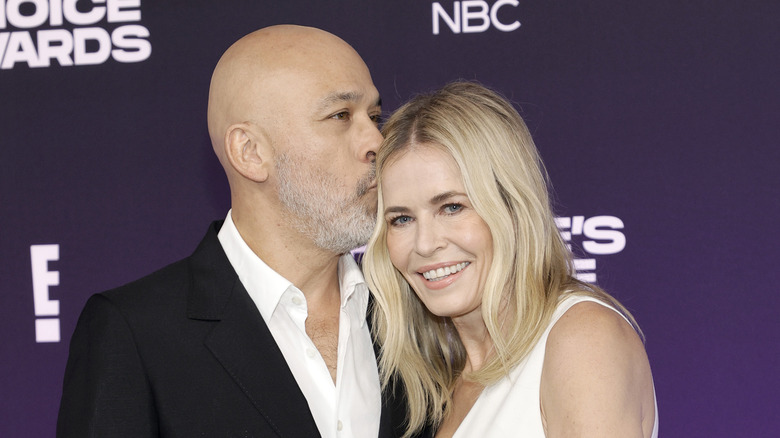 Amy Sussman/Getty Images
Sadly, things between Chelsea Handler and Jo Koy didn't last for too long. Ahead of their first anniversary, Handler took to her Instagram account to share some sad news with fans, confirming she and Koy broke up. "In anticipation of celebrating our first year together, Jo and I recorded this video early, but as many of you have noticed, it is with a heavy heart to announce that we have decided together that it is best for us to take a break from our relationship right now," the comedian began the post.
Handler continued by thanking fans for all of the love and support she and Koy received while they were an item, and she also applauded him for being such a great partner. "This man blew my heart open with love, and because of him, my life experience has changed forever. To be loved and adored by @jokoy has been one of the greatest gifts of my life," she gushed. In closing, Handler asked fans to continue showing their love and support for Koy and his comedy acts, even though they weren't together.
Handler shared a few more details during a sit-down on the "We Can Do Hard Things With Glennon Doyle" podcast (via Page Six). She touched on the split, sharing she was sick of "bending" so much for Koy and noting "you can't change somebody intrinsically." Hopefully, the pair can remain friends!