Gerard Piqué Goes Instagram Official With New Girlfriend After Shakira Breakup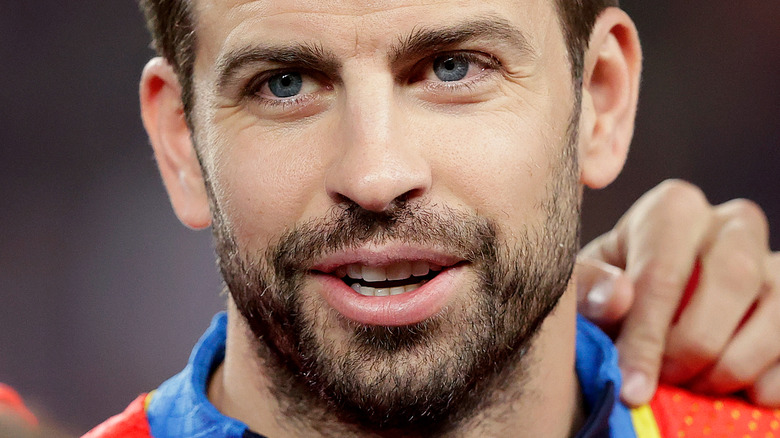 Soccrates Images/Getty Images
If you're reading this and your name's Shakira and you're a global superstar who shares two children with a soccer star named Gerard Piqué, well, you may want to look away now. As for everyone else still reading, you'll likely already know that Shakira and Piqué announced in June 2022 that they were breaking up after around 11 years together, confirming in a statement shared by CNN, "We regret to confirm that we are separating. For the well-being of our children, who are our highest priority, we request respect for [our] privacy. Thank you for your understanding."
Things have, sadly, seemingly turned pretty messy since then, with Shakira getting all her feelings about her ex out in her very candid single, "BZRP Music Session #53." The hitmaker didn't hold back or bother dancing around the subject with cryptic lyrics. Oh no. She made it pretty darn clear she was taking aim at Piqué with lines like, "You left me the in-laws as my neighbors, media outlets at my door, and in debt with the government," which seemed to be a nod to her tax scandal. But Shakira wasn't done there. She even appeared to call out Piqué's new girlfriend, Clara Chia Marti, with a clever play on words.
Now though, it seems like Piqué and Chia Marti are now having their say — as they're saying a lot (without actually saying a lot) over on Instagram.
Gerard Piqué is all cuddled up with Clara Chia Marti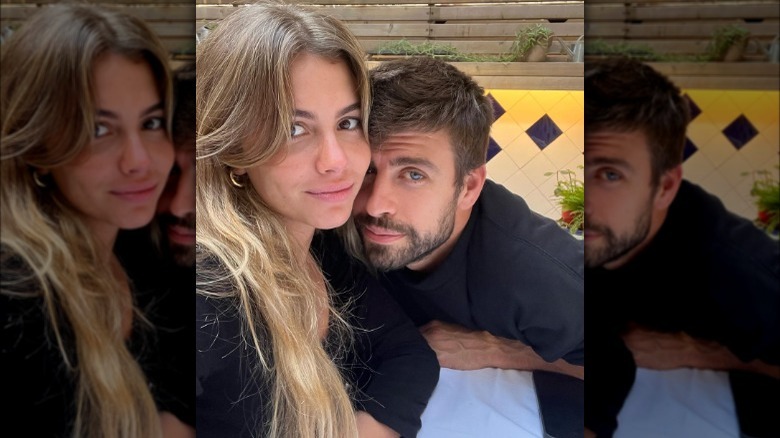 Gerard Piqué clearly isn't afraid to love again after splitting with Shakira, as he just made things as official as they can be in the digital world (Instagram official, duh!) with his new love, Clara Chia Marti. The soccer star proudly shared a captionless snap with his girlfriend on January 25, which showed him cuddling up to her as she snapped the selfie. The upload was clearly a hit too (sorry, Shakira) as it racked up a massive more than 2.8 million likes in the first 13 hours.
Though this may be the first time Piqué has shared a photo with his girlfriend on Instagram, it isn't the first time the two have been seen together. Back in August 2022, two months after announcing his split from Shakira, Daily Mail reported Piqué was filmed and photographed enjoying a pretty passionate smooch with Chia Marti at the Summerfest Cerdanya festival.
Around the same time, The Sun's source claimed the two had supposedly been seeing each other for months. "She is a student who also works for him in his office, organizing events. They have been keeping quiet about their relationship but those around them all know what is happening," the insider claimed. "People have been helping him keep the romance hush-hush and have wiped Clara's social media accounts so people can't find photos of her." Well, now it seems we need to look no further than Piqué's account!